Holy Moses, what a whirlwind couple of weeks I've had.  Some things were planned, some things were a total surprise, and … wowoweewa! Where do I begin?
I should probably start with The Price is Right.
Yes, you heard me.  The PRICE IS FRICKIN' RIGHT.
Finally got myself to a taping — which, in itself, was an awesome thing to cross off the bucket list.  But it wasn't any ordinary taping.  It was the "Mom's Day Out" show where they filled the audience with mothers, gave away some very cool prizes, and sent us to an advanced screening of the new Bad Moms Christmas movie.  The vibe in there was completely over the top.  I'd say just about as loud as a Thunder From Down Under show.  I honestly felt hung over the next day just from the sheer amount of energy we expelled!
About 30 women from my moms' group were there, and I gathered up a couple of my girlfriends from Ventura County to attend with me as well.  Little did I know that one of my girlfriends has that… magic.  I don't personally know the magic, I've never experienced it first hand.  But this magic somehow repeatedly gets her on television.  She won Wheel of Fortune about 5 years ago, and — get this — SHE WON THE PRICE IS RIGHT SHOWCASE SHOWDOWN TOO.  The entire thing!
I think it goes without saying that I was almost as excited as she was and screamed my head off the entire time.  Ran up on stage after she won and climbed in her new minivan, along with Kathryn Hahn, Kristen Bell, and Mila Kunis.  It was totally, totally surreal.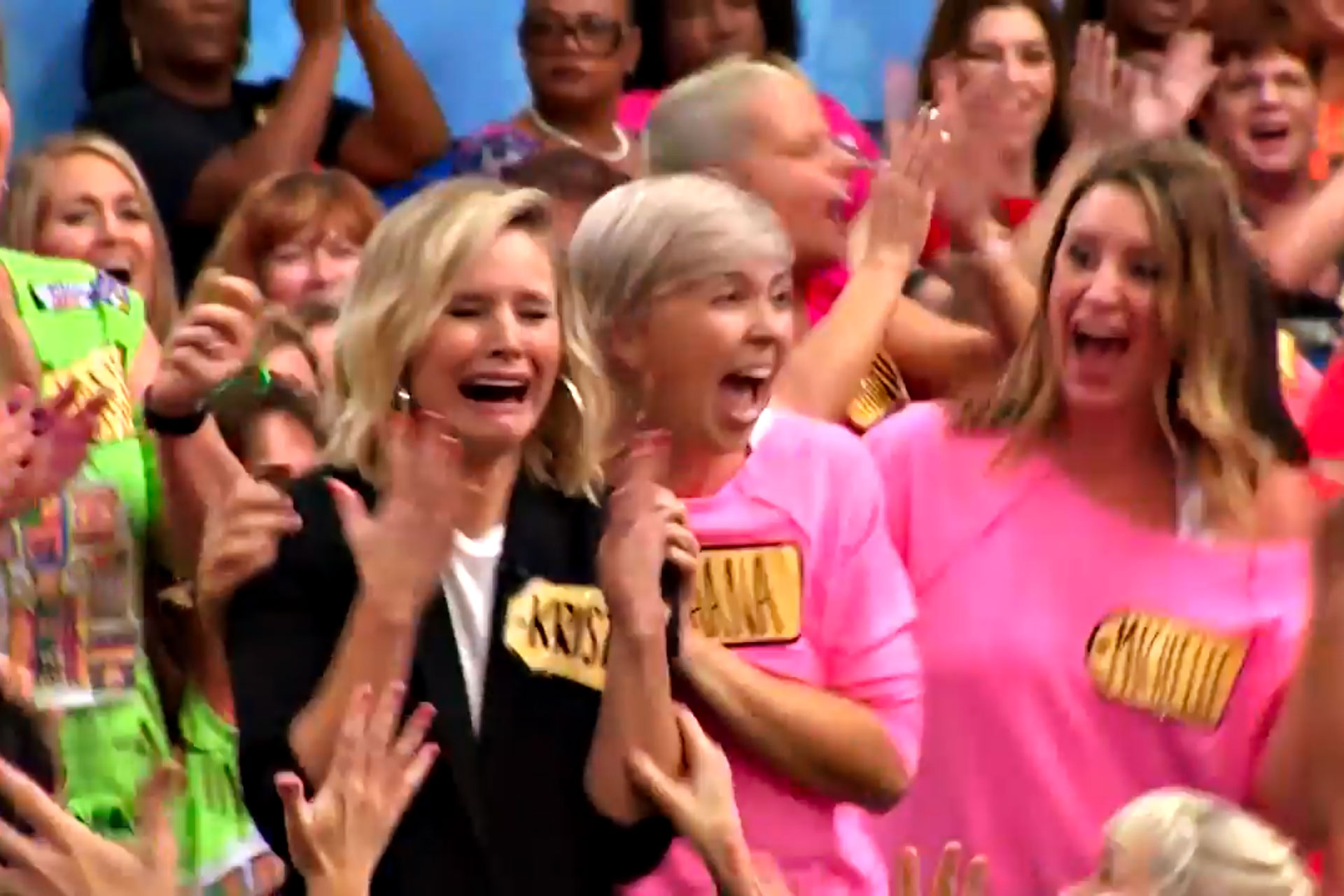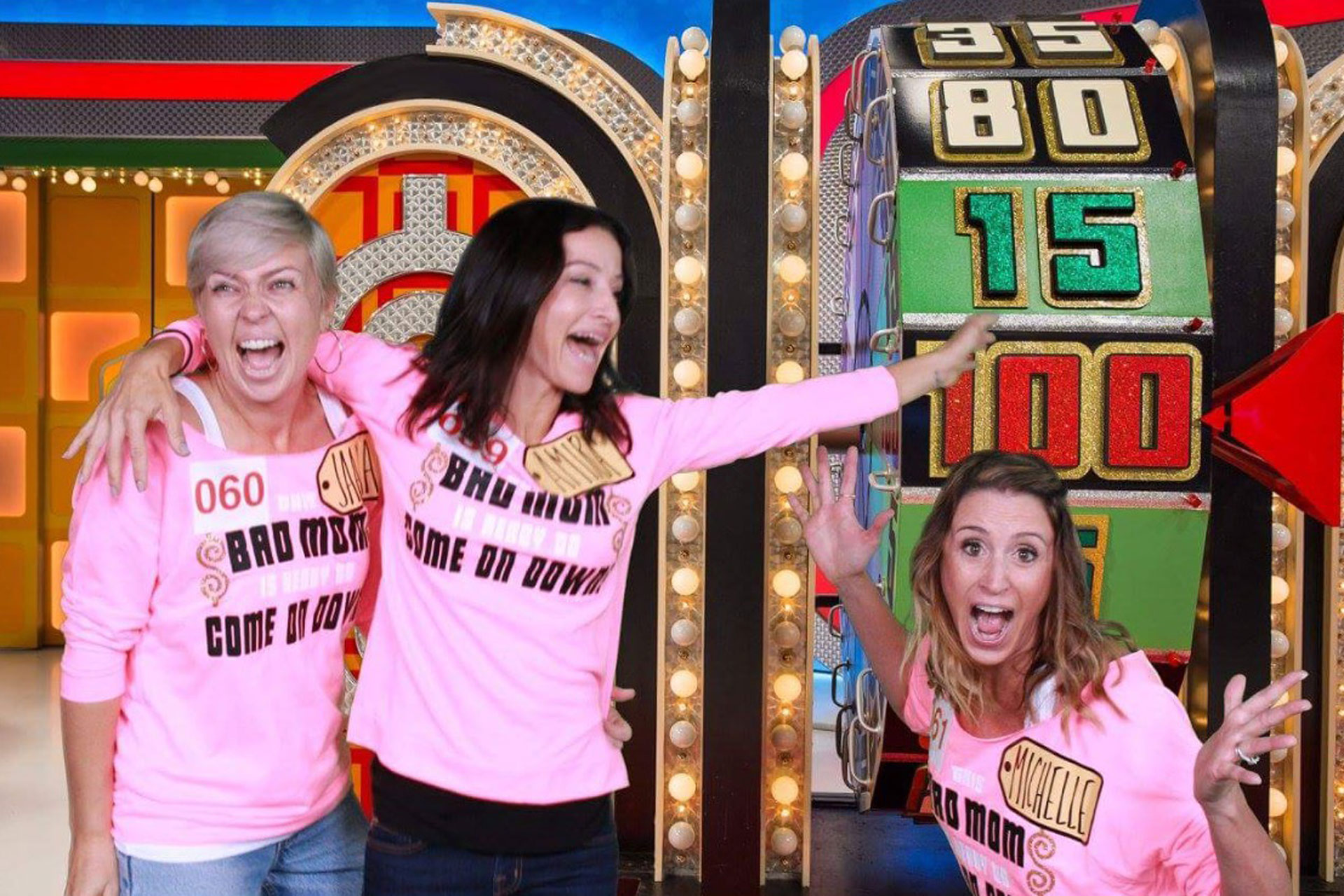 ———————————————————-
But the story doesn't end there.
Because along with a new camera, a trip to Chicago, a trip to Italy, and the minivan, my friend also won 4 tickets to the red carpet premiere of the Bad Moms Christmas movie.  It was very presumptuous of me to assume, but I immediately shouted OMG!!! I can't wait!!! as they announced the prize.
And it was one of the most fun days I've ever had.
We got our hair and makeup done, I borrowed the most beautiful dress, and we made our way to the red carpet.  To be honest, we were really hoping to party with theeeee Bad Moms, but we only quickly said hi to Mila, (not really on a first name basis with her yet, but let's go with it) who was so sweet and congratulated my friend and said she had the most fun at that taping.  We also danced with Jay Hernandez and shot a couple pics with Cheryl Hines (spotted in the bathroom), Justin Hartley (from This Is Us), and Jill Kargman (our very own Odd Mom Out moment).
It all ended with a killer hangover and so many good memories and inside jokes.  Completely unforgettable.  Well, slightly forgettable with all the drinking.  But just way too much fun.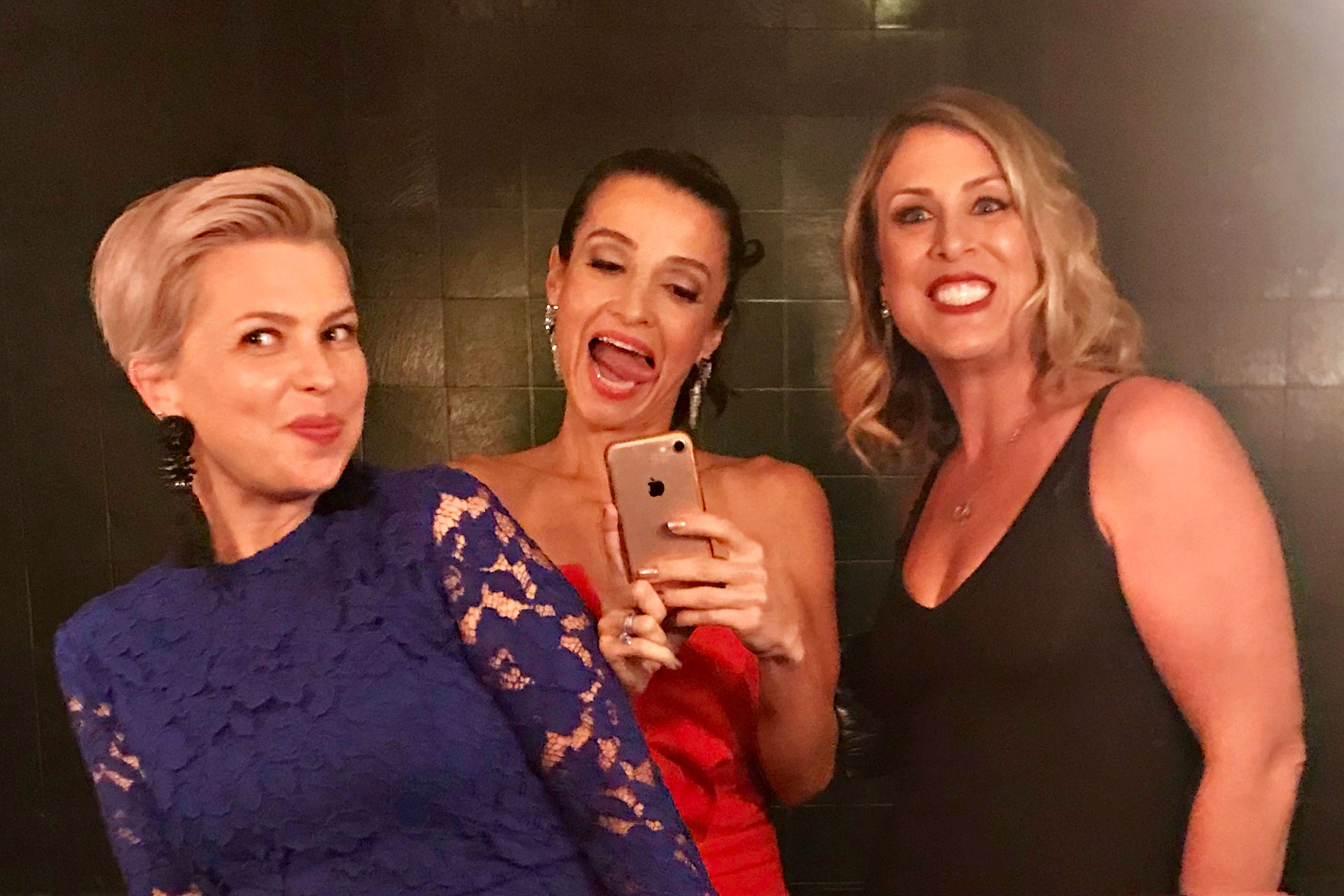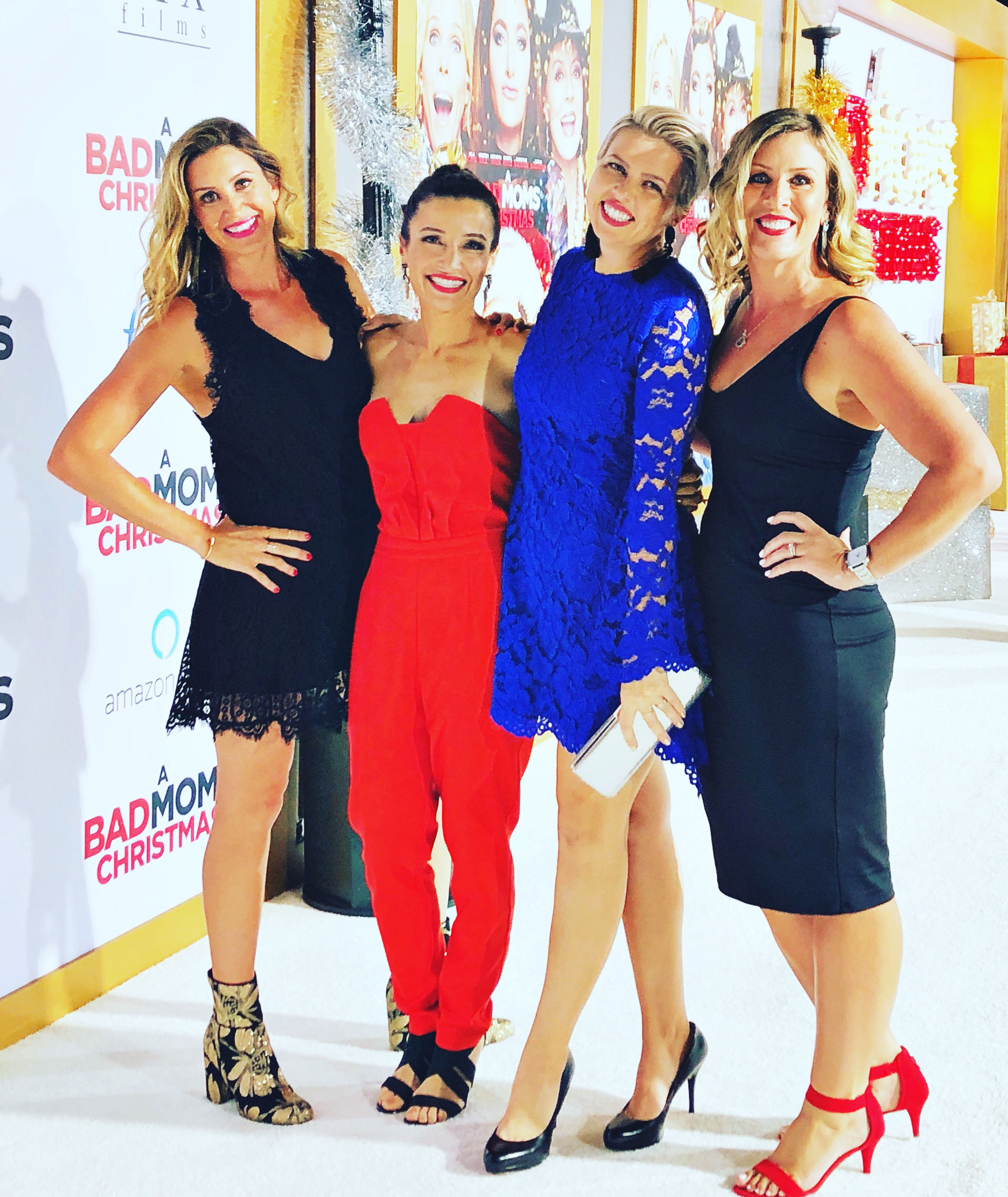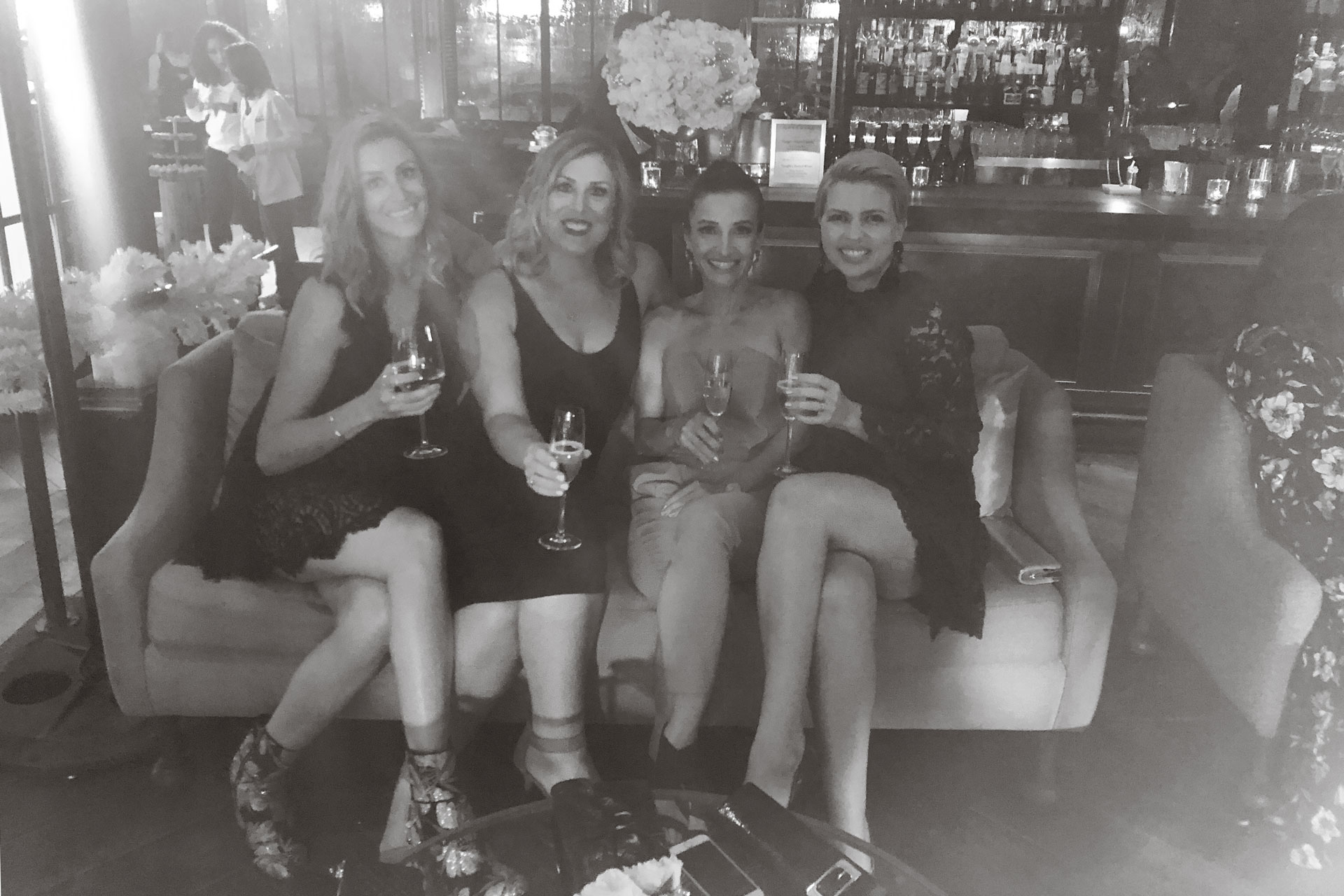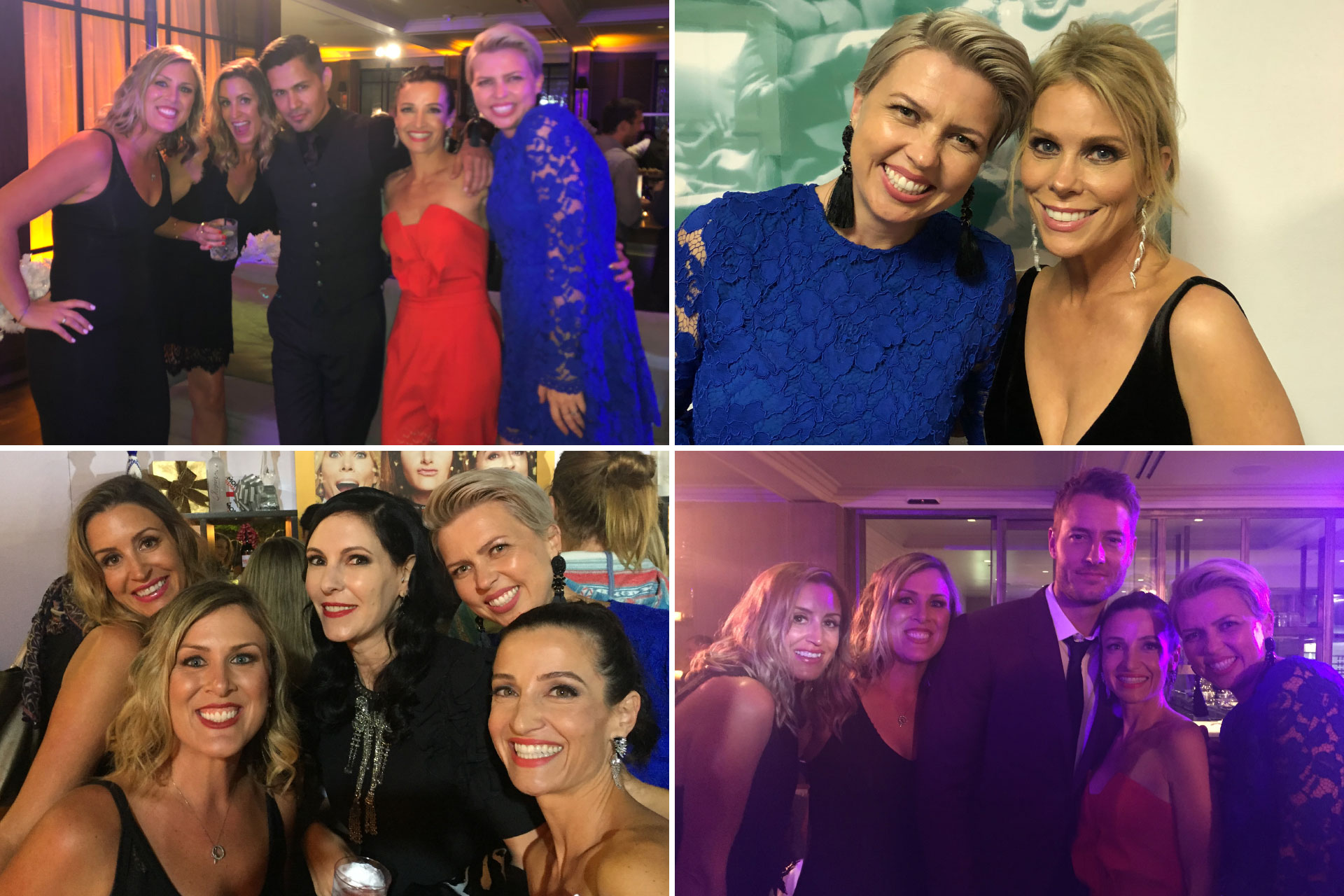 ——————————————————————
The next day was Halloween (ouch!) so while Stevie was at school, I slept and tried to recover.  And that night we met up with some friends for Trick-or-Treats.  Stevie was so excited to be Captain America and he made my day by wearing his glasses over his mask.  Cutest thing ever.  Fergus even got in on the action as BatDog, and they kept the streets safe for us all night.  It really is much more fun now that Stevie understands trick-or-treating.  And he not only understands it.  He loves it.  He could do it all day and night.  He even remembered to say "thank you" at most of the houses.  Ugh, he is too much!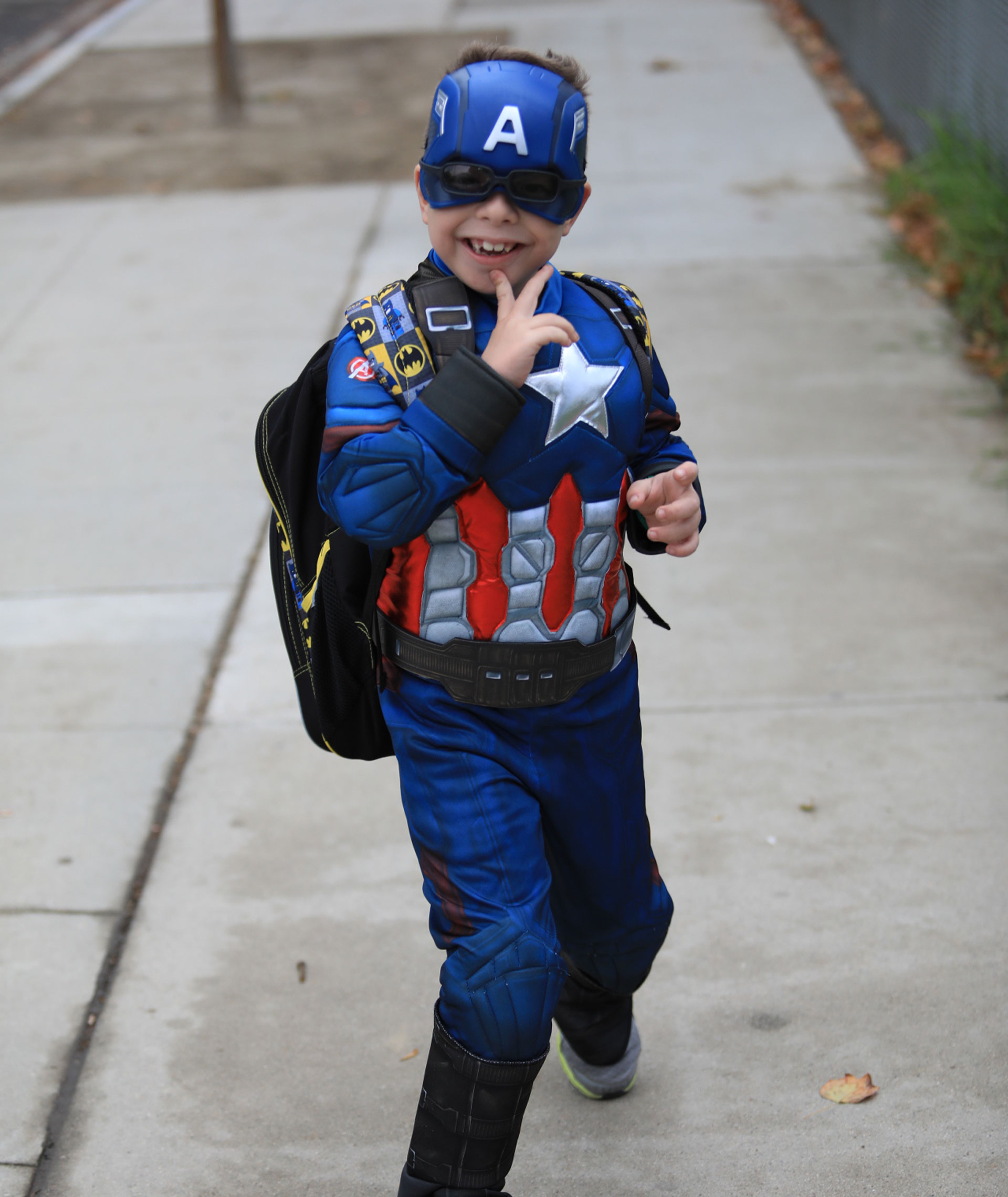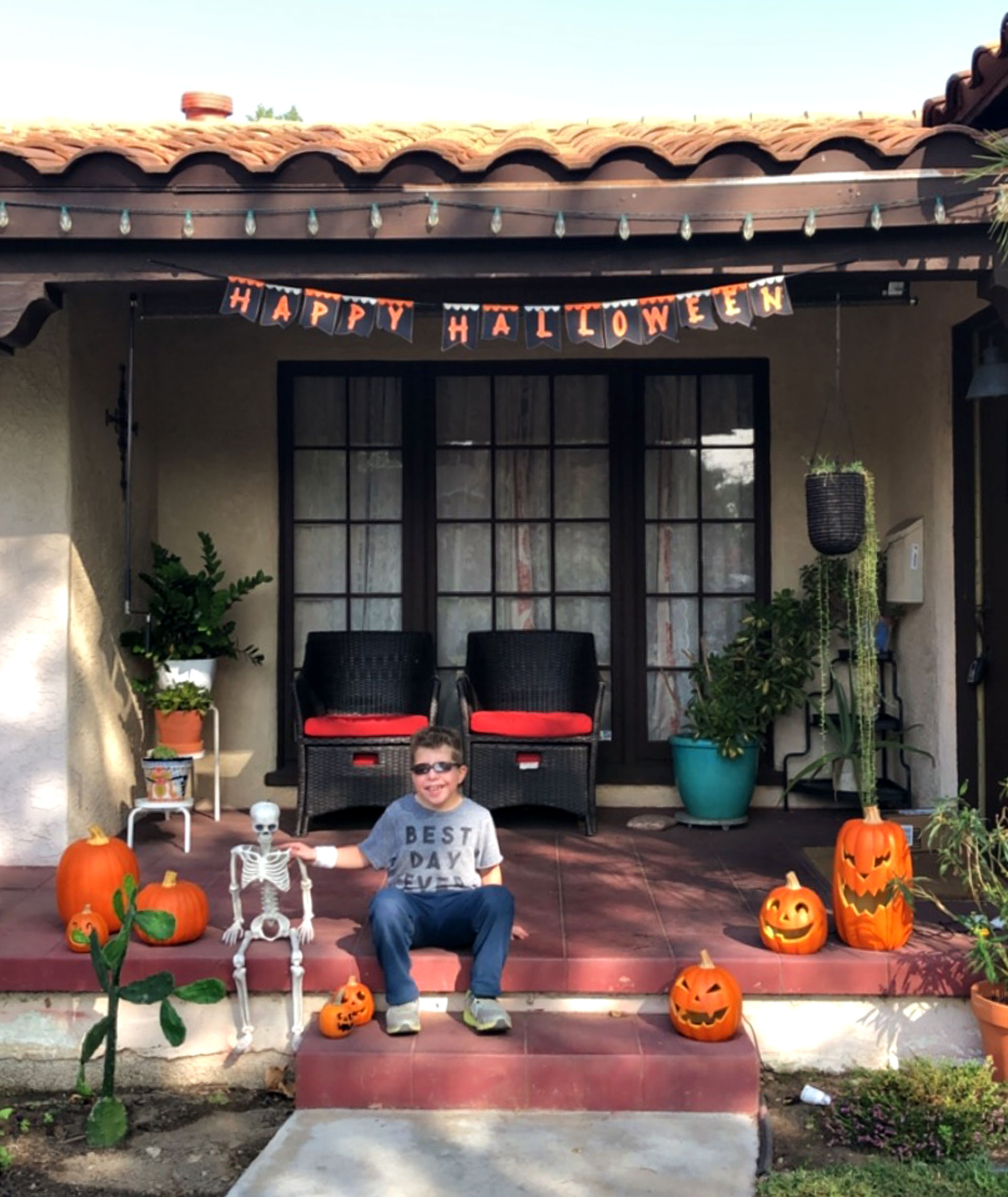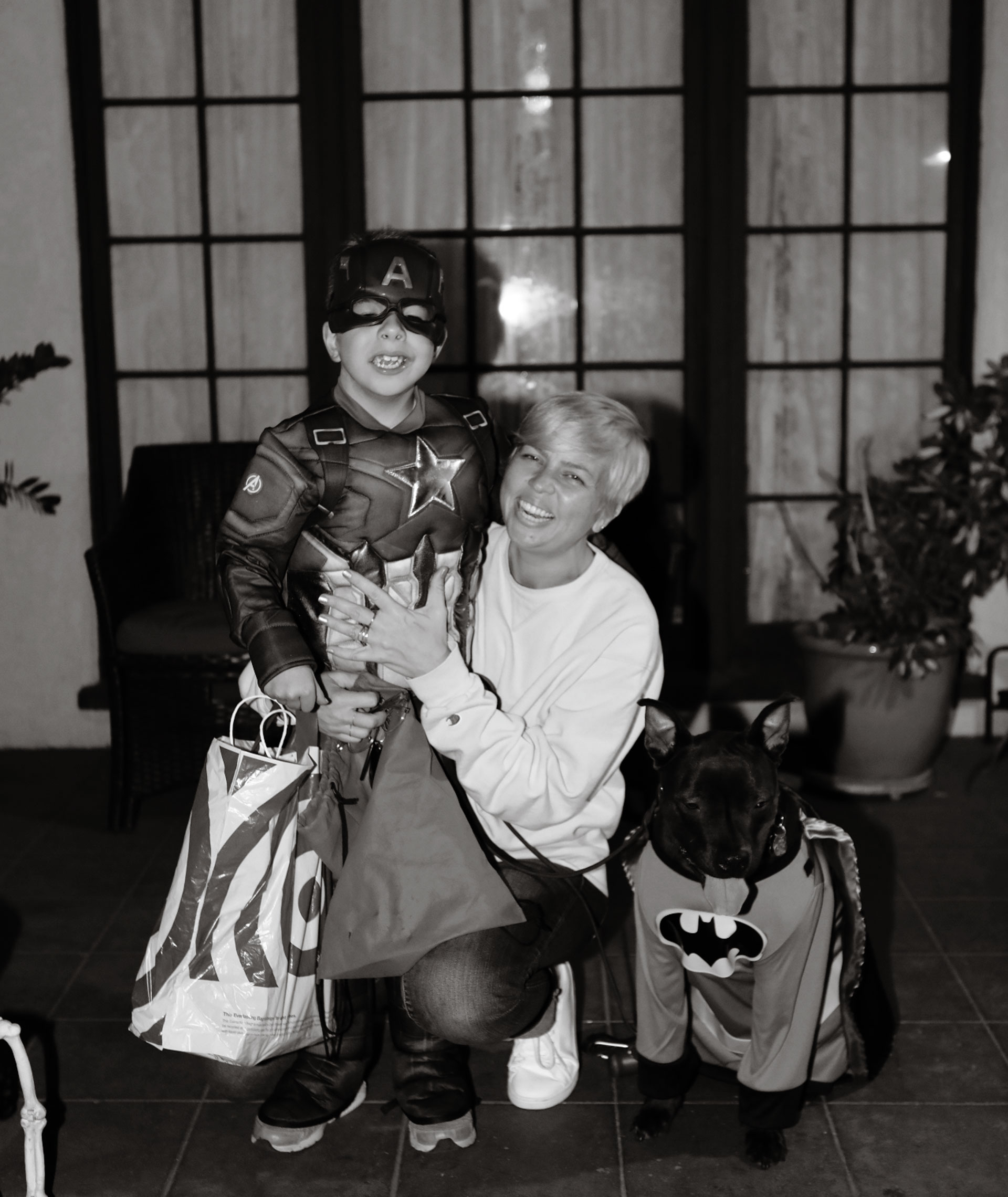 —————————————————————-
OK ARE WE READY FOR THE NEXT STORY?? I feel like maybe it needs it's own blog post!  Nah, let's just power through.
Club 33.  Club Thirty Three.  CLUB. THIRTY. THREE.
Never heard of it?  Then perhaps you are not a Disney dork.  And that's ok.  That's all good and fine.  But just so you know, Club 33 is an exclusive club inside of Disneyland that has an extensive wait list, an expensive membership fee, and lives on the wishlist of many a Disney dork.  It is a once in a lifetime type of place where you can only get in as a member or if a member signs you in.  (You can Google it if you are so inclined to learn some of the history, it's pretty cool.)
I was out shooting a job at LegoLand when I checked in with a pal who happened to be going that day with her friend who is a member.  They casually invited me along.
Casually.  Meanwhile, I could hardly breathe.  Like could this really happen?? TODAY??
She told me to pull myself together (breathe) and after I wrapped up shooting, we did in fact make it into Club 33.  We did NOT have the 6-course meal because that's insane.  But we DID hang out in the lounge for many, many hours.  I think I told my husband I'd be home at 6 and then finally came in the door after midnight.  We were just having the most lovely time with lots of laughs and catching up, all with a beautiful jazz singer in the background and a hilarious waiter bringing us snacks.  I did not wipe the smile of my face the entire night.  Like to the point where I probably looked slightly loony.  Then we used some FastPasses to get on the new Guardians of the Galaxy, and that blew my mind.
I believe it was at this point that I started asking WHAT IS MY LIFE?!
So grateful they took a chance on a kid like me.  Too good to be true.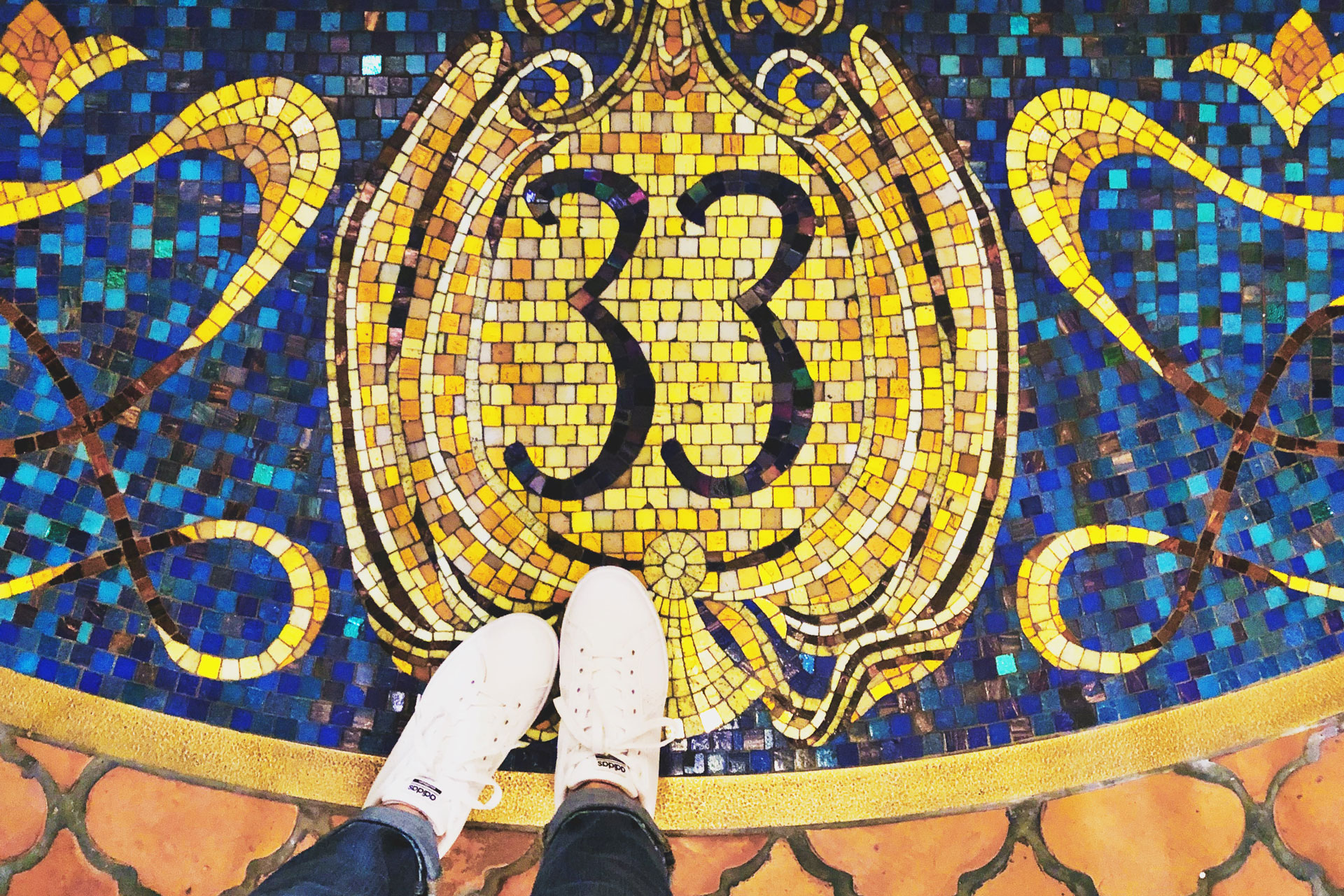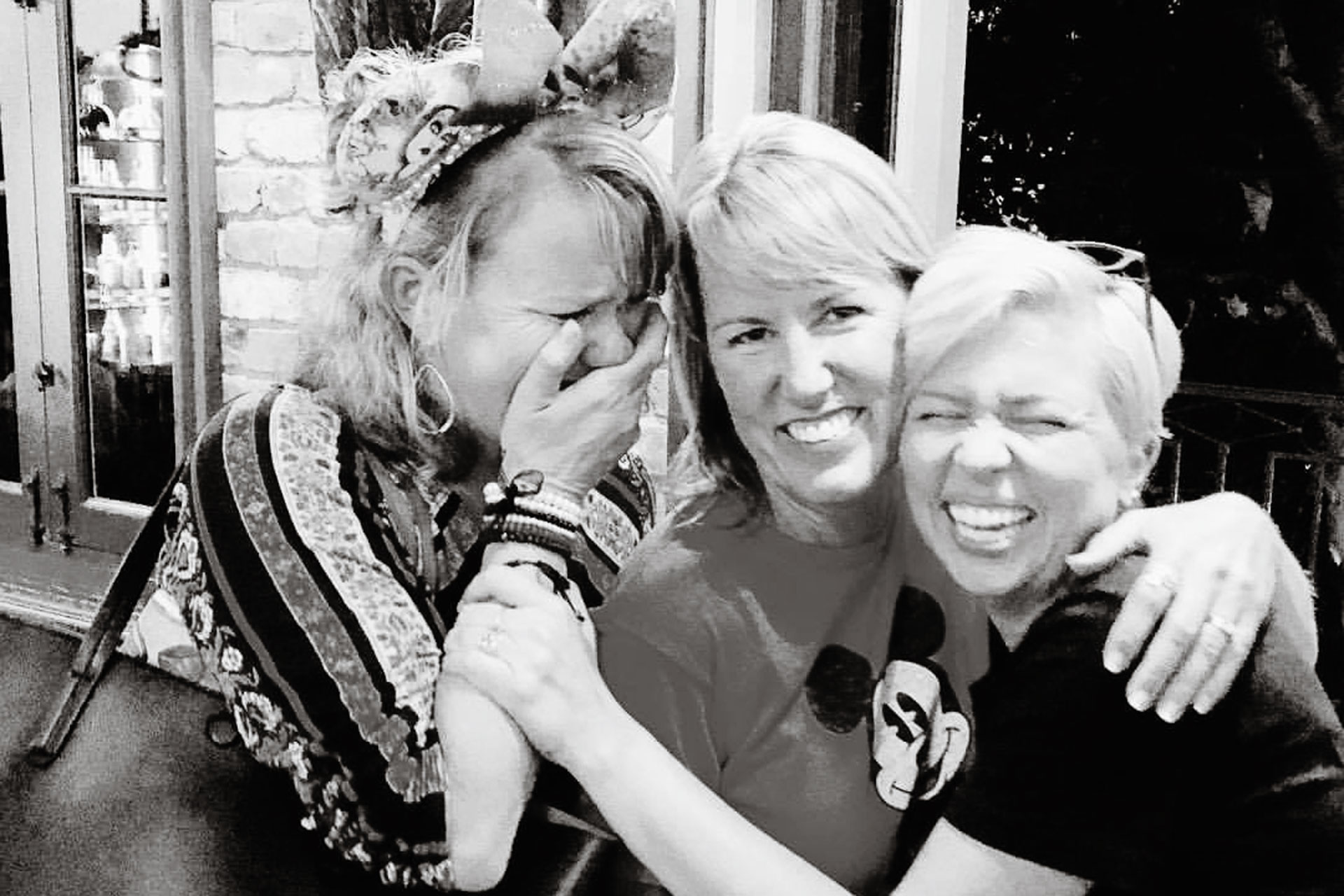 ——————————————————————-
Then, just this last weekend, my husband and I had a little getaway to Vegas.  Just the two of us!
And I feel like this is a really good place to give him a HUGE GIANT shout out.  Grandma and Tati were big helps too, but without Paul being a rock star of a dad, I couldn't have lived my rock star of a life for those few days.  He totally went with the flow and let me live out these fantasy scenarios.  And then took me to Vegas.  Best husband ever, I'd say.
It was a good little break.  We didn't get crazy (mostly because we were so overly-hydrated that the alcohol had no effect on us) but we did eat some of the best food and got some good rest and just said hi to each other, which is kinda the best part.  When we're generally so busy with life, having the chance at an uninterrupted conversation is everything.
Plus, I got to cross one more bucket item off the list!  I met my Instagram friend Andrea of Seasons and Salt in real life!  She and I have followed each other for a least a couple years and are in contact on IG somewhat regularly, so I was really pumped that we would both be in Vegas at the same time.  We met her and her husband at the Chandelier Bar on Friday night, and sat for probably 3 hours just getting to know each other.  She was so charming and lovely and all the things you would hope she'd be.  What a treat.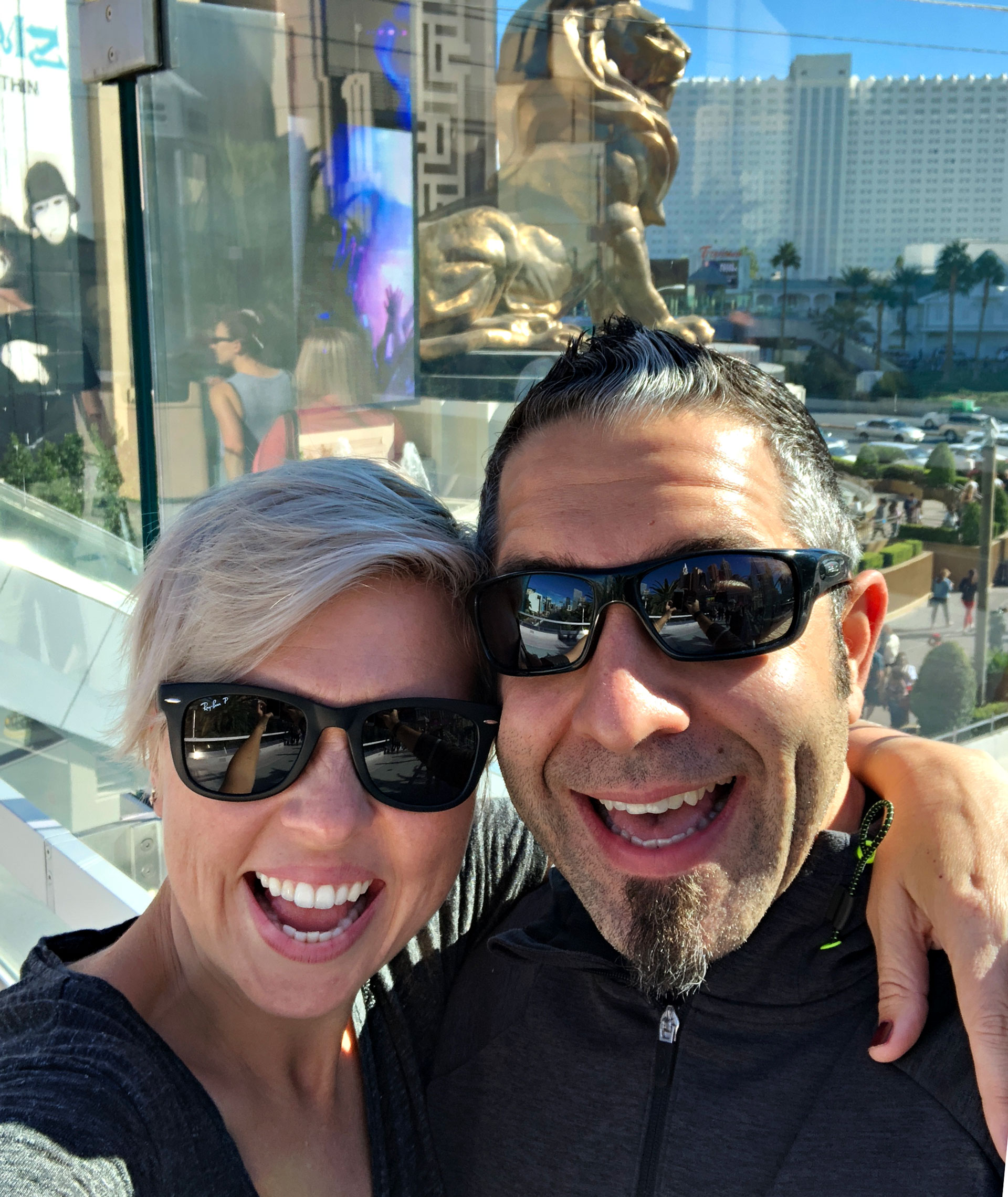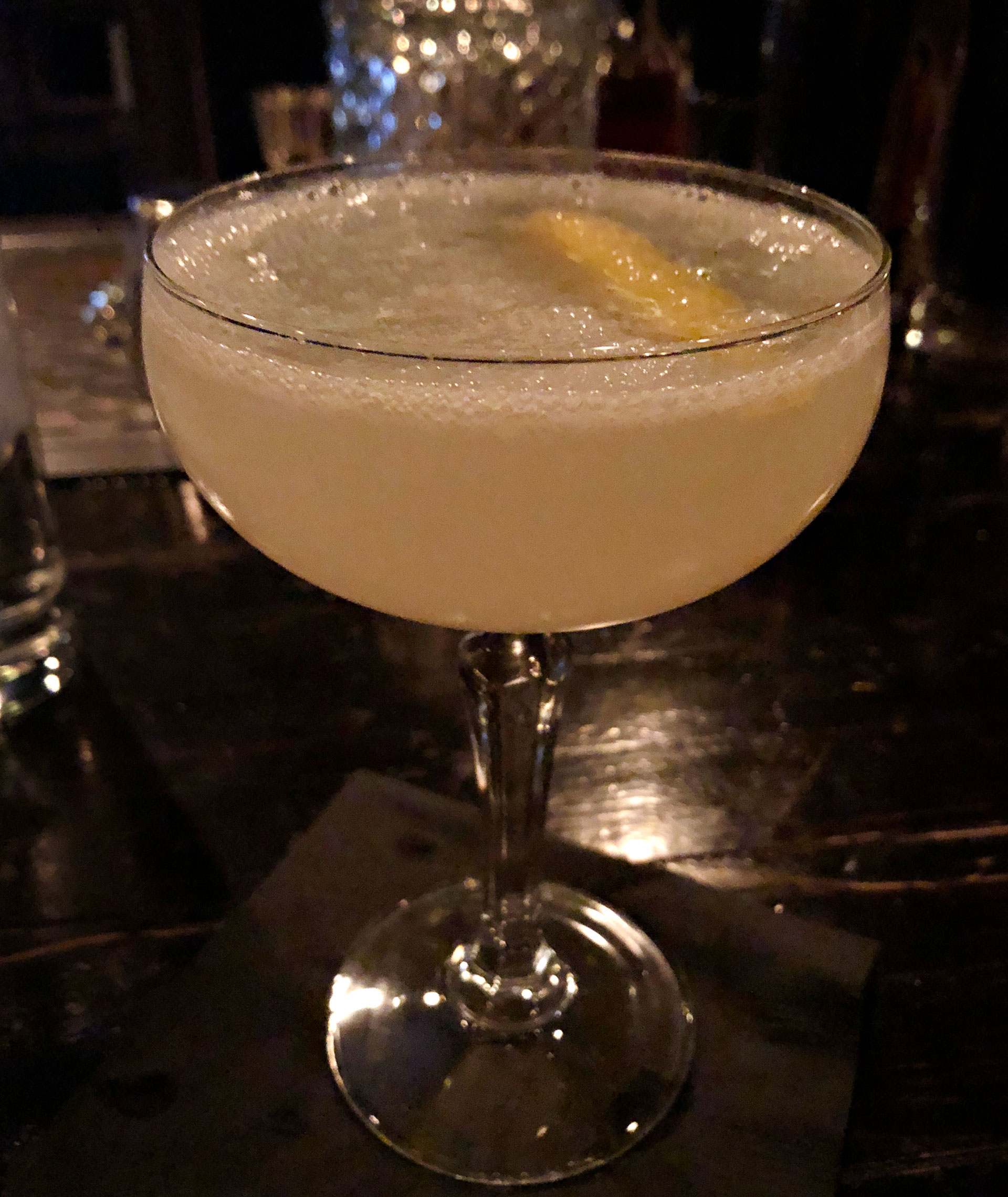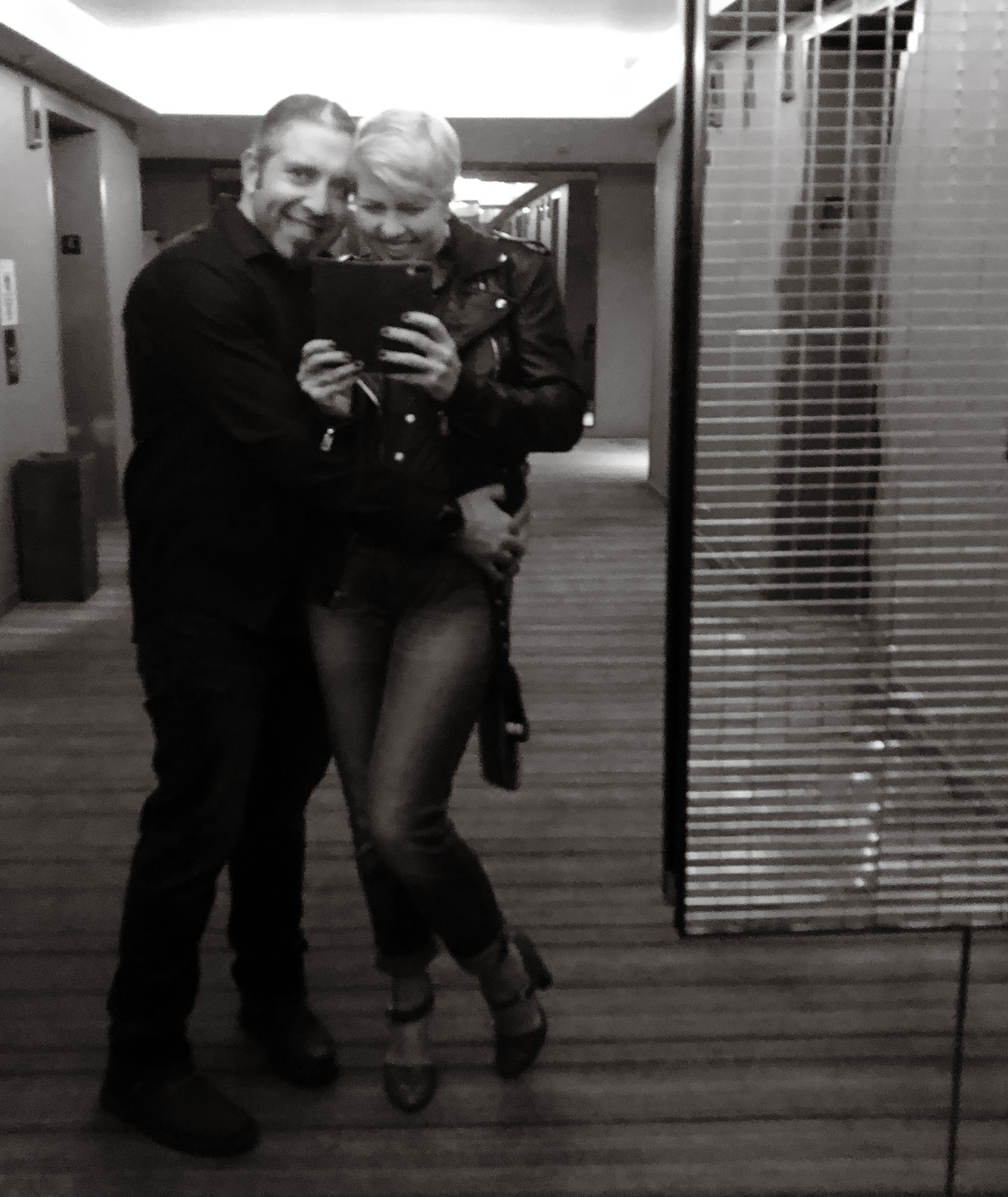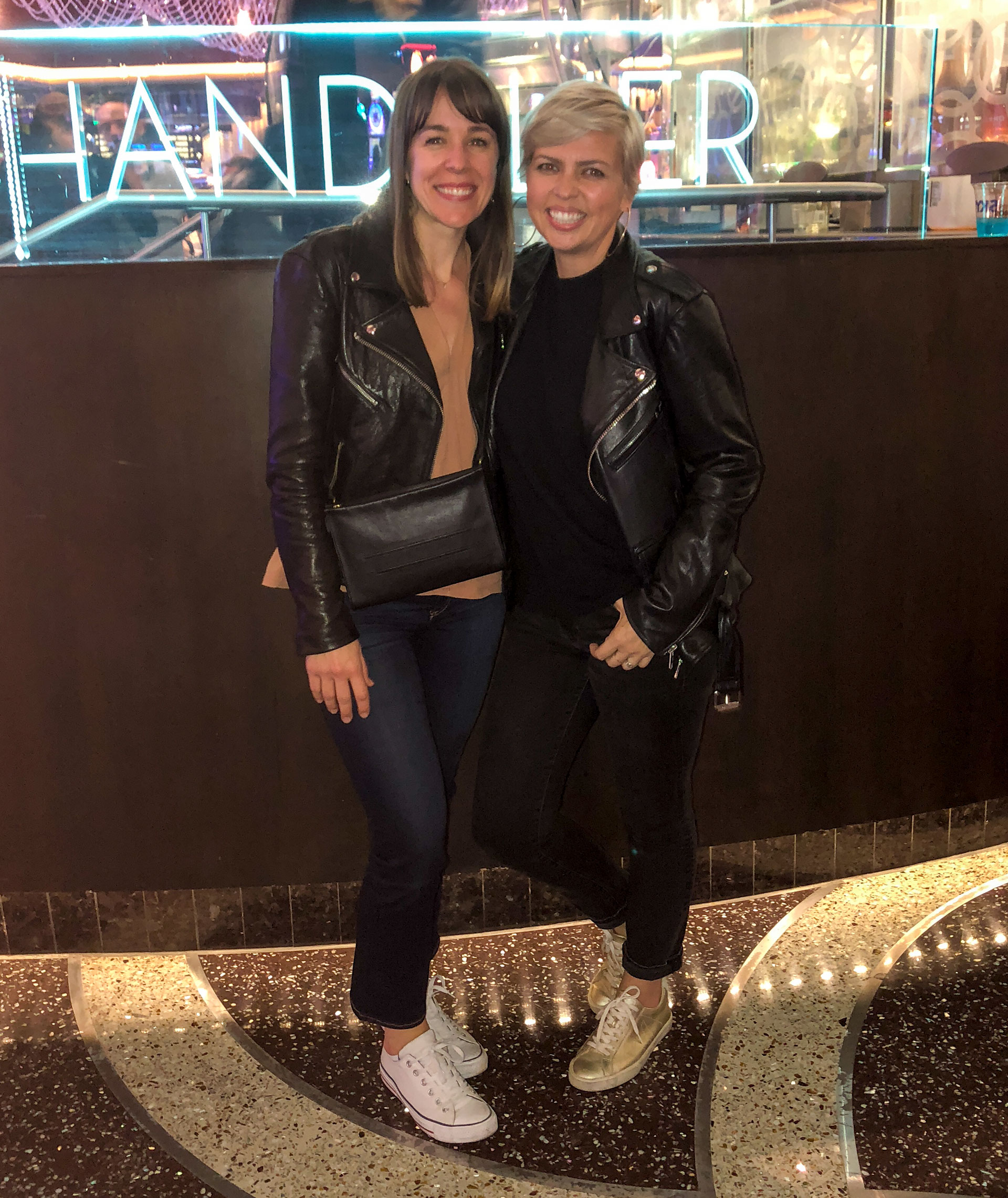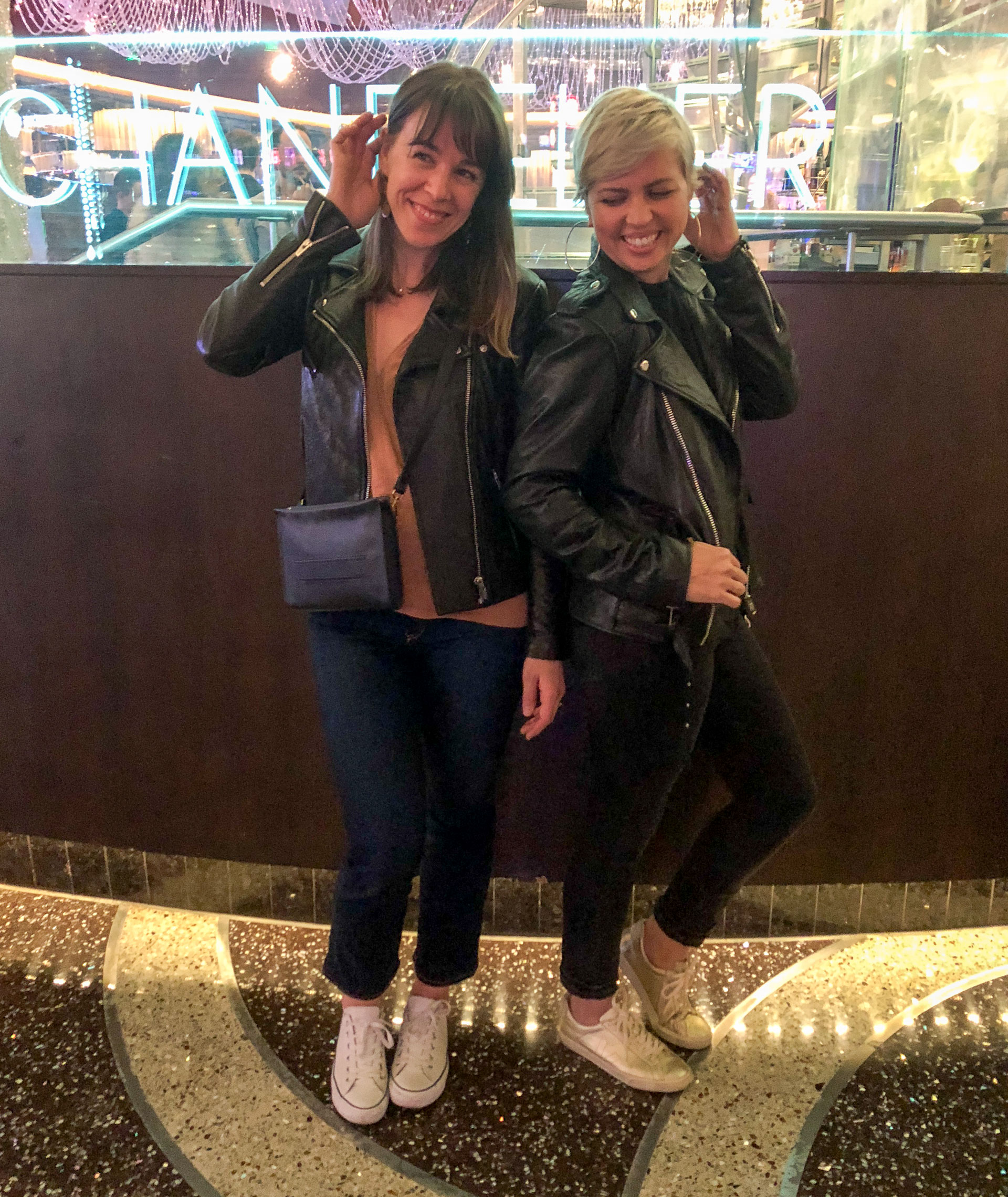 —————————————————————–
And now?
Well you guys, now we're just a couple weeks from the official Holiday Season.  So I'm sure we'll be plenty busy.  And as much as I enjoyed my crazy couple of weeks of livin' large, it's also nice to be home doing laundry and being a regular mom.  Those breaks are imperative though — it reminds me I'm alive and can still be a fun person, but also gives me a huge appreciation for what I have here and what my husband and I are building together.
Best of both worlds, I tell ya.
Have you done anything out of the ordinary lately?
loves,
jaana