I would like to formally introduce you to Fergus.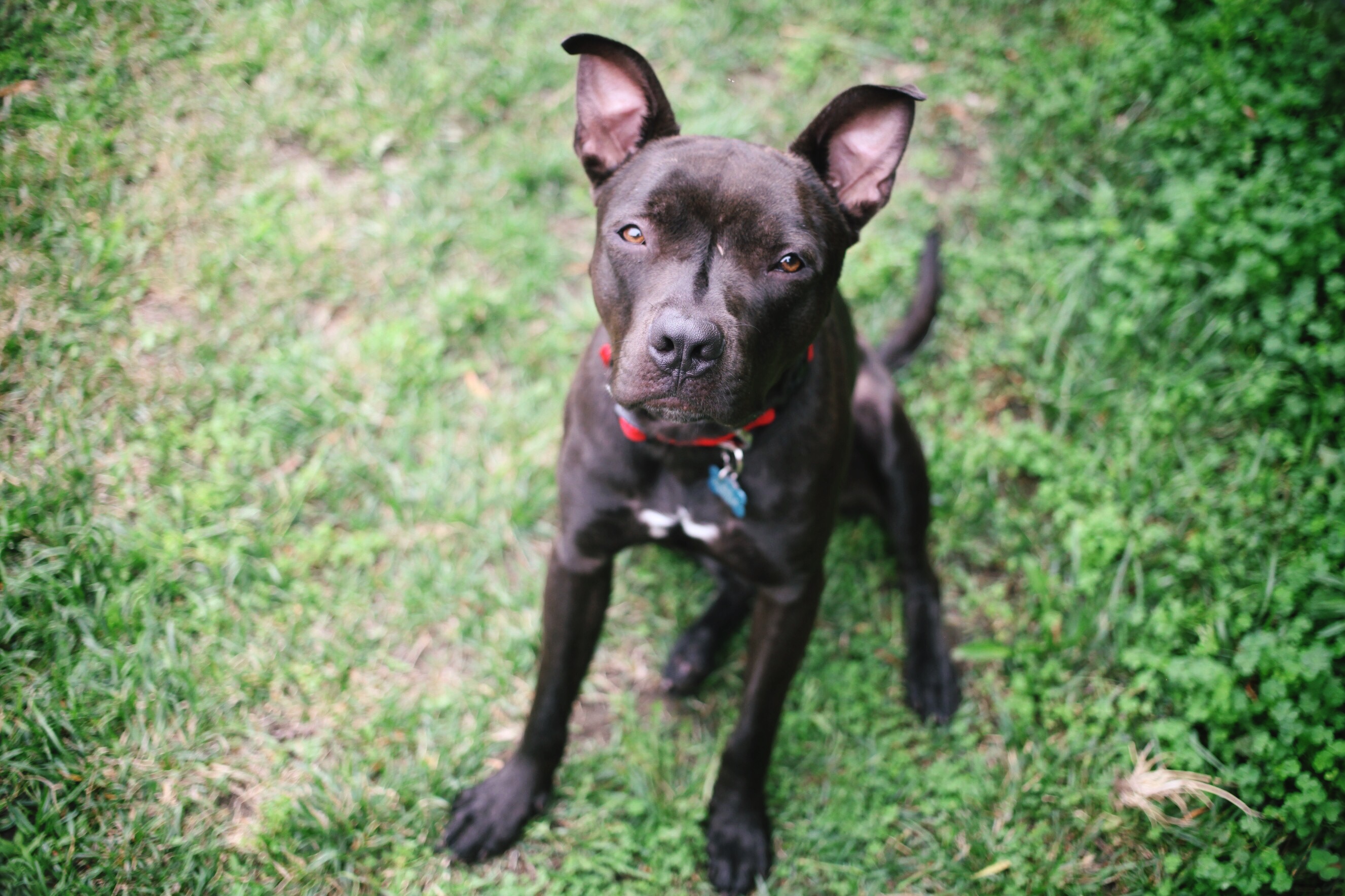 Ohmygoodness isn't he handsome! I pretend that his full name is Turd Ferguson Peltekian, TF for short. But he's really just Fergus. Ferg. Fergle. Fergalicious. Fergie. Stevie calls him Bergus. He's been with us for just a few days and already has 100 nicknames.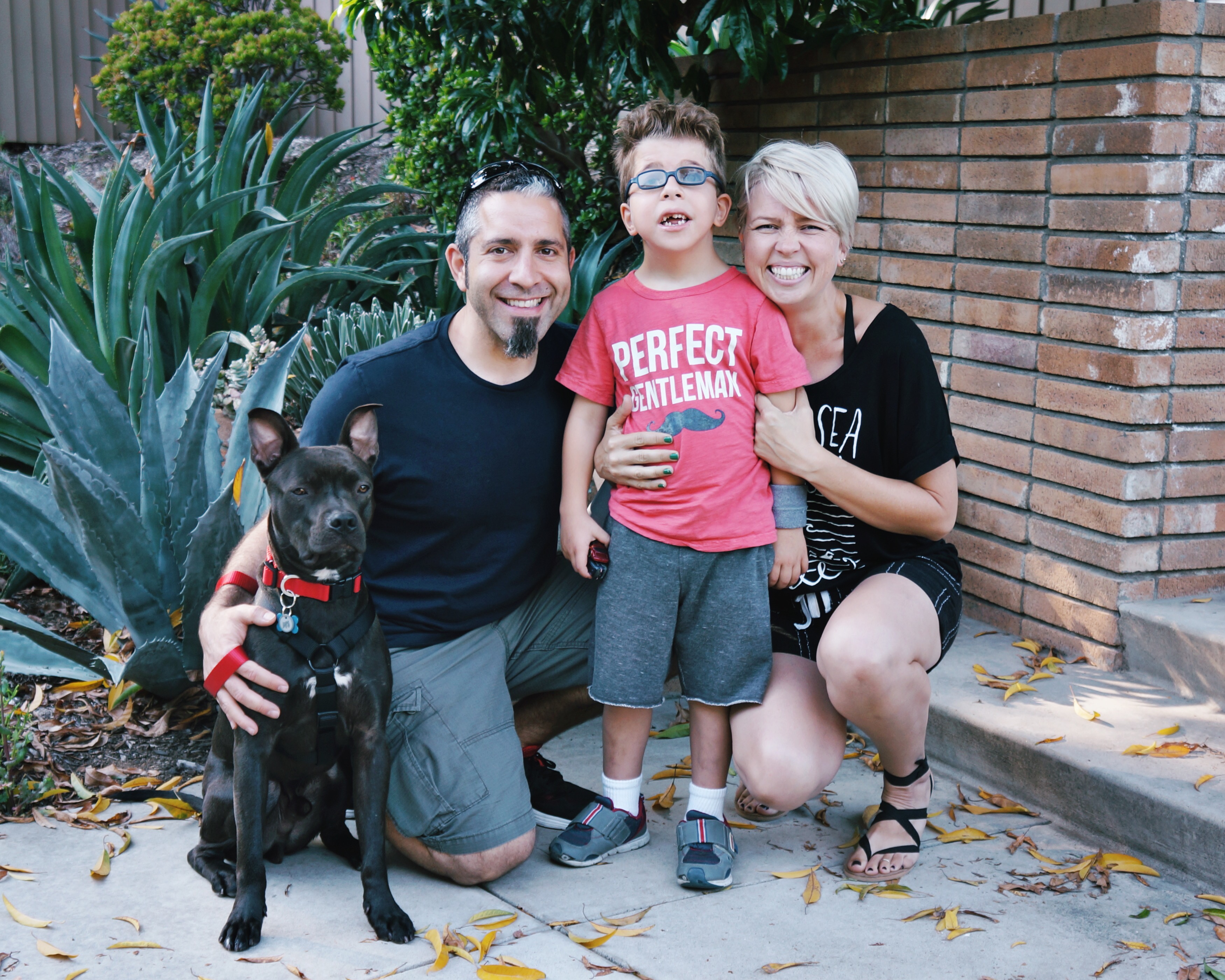 We adopted him about a month ago from a rescue and then immediately shipped him off to doggy training camp for 25 days. Because God knows I don't have the time or patience to train a kid and a dog. And God also knows there's no way I'd survive with another wild animal in the house. So thank you God for knowing and giving me a husband who understands this. He gladly paid for training to help keep what's left of his wife's sanity.
Fergus was boarded at Blue Dog Ranch and trained with all the basic commands. Then we were trained with all the basic commands too. And so far, I think we are doing pretty good. I get nervous introducing him to people because I'm scared of doing it wrong and ruining everything, but we've had all positive experiences so far.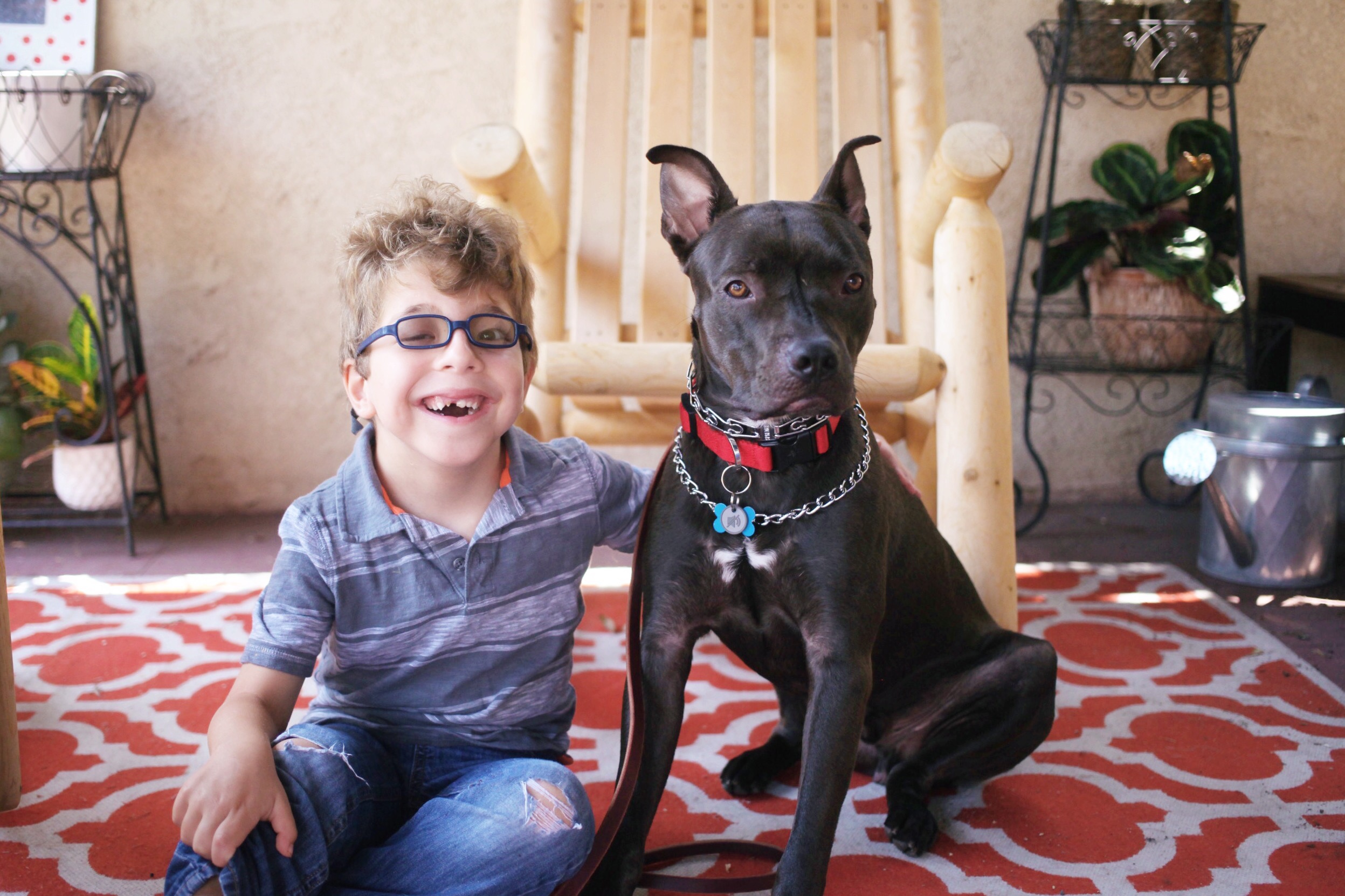 Let me tell you, Stevie is in freaking love. Like unabashedly, madly, wildly, deeply in love. He is constantly giggling at every move Fergus makes. He wants to cuddle him every chance he gets. He tells him "good boy Berg!" in the sweetest voice.
And he wants to watch me play with Fergus constantly.
Hmph. I didn't really see that coming.
But I guess it's like with everything else. I have to be an active participant in all play-related activities with Stevie, or he's just not interested. So we are learning a lot about taking breaks and waiting and not screaming when it's time for those things. We have a long way to go, but we all know I never give up without a fight. It's all behavioral therapy! Super fun! I love therapizing every aspect of my life!
Side eye.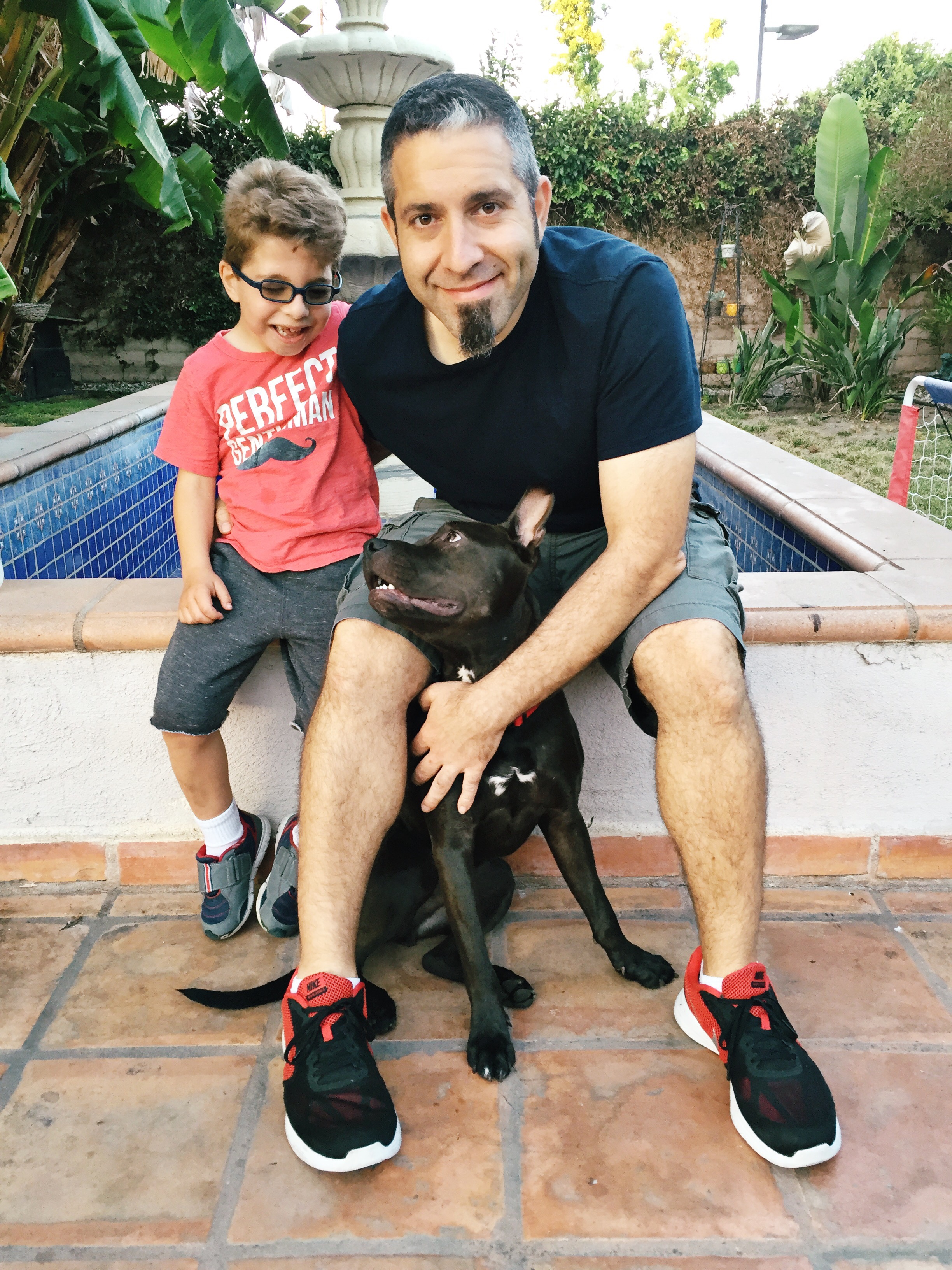 But we are still loving the new addition. He brings a lot of life and even calmness to the house. He has such a great demeanor. We were ready to make this move and I'm glad we found this guy at the perfect time.
Oh! And you probably want to know how Gadoo is handling things? Welllll… Not great. He's been camped out in Stevie's room for a few days and we try to do very short introductions where the animals get lots of treats and get to sit near each other. Fergus is much more interested in the treats than in the cat. But Gadoo inevitably ends up hissing and running away the closer we get to the dog.
It's kind of like you are all witnessing the fall of the Gadoo era. He went from numero uno, to numero dos when Stevie arrived, and now he's just straight up like WTF ARE YOU GUYS TRYING TO DO TO ME?
Sorry bubby.
P.S. Follow along on Snapchat (themomgonnasnap) for more Stevie + Fergus cuteness.