When Stevie was a baby, I used the IKEA RIBBA shelf in his room as a bookshelf.  It was awfully cute.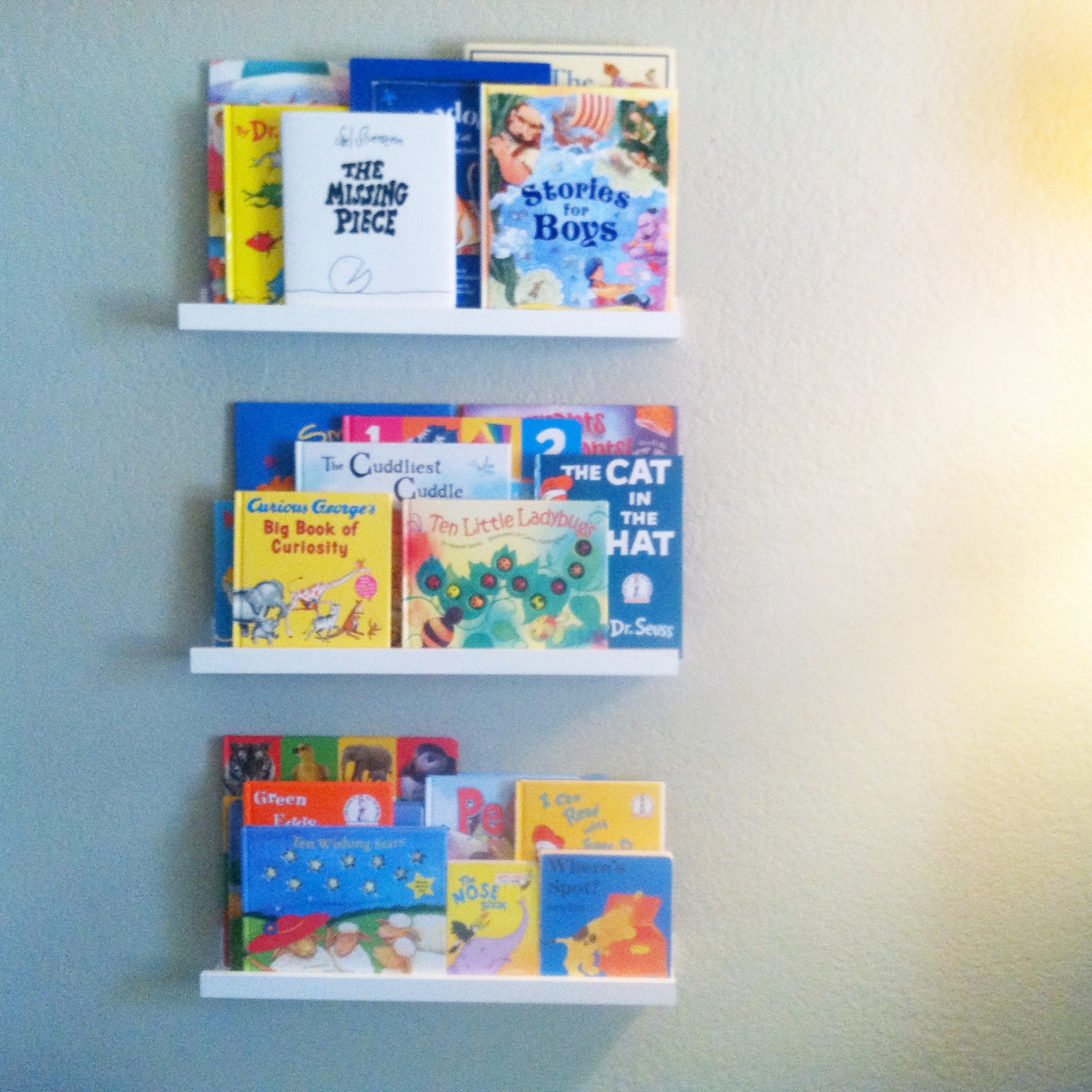 But one big problem?  The books kept falling off!  The lip of the shelf was just too low and all those big board books were constantly tipping over.  So I eventually took them down and I've had them sitting around the house, waiting to find a good use for them.
Then last week, I got my first order of DoTerra Essential Oils.  Everyone ooooh and aaaaah with me.  These oils are no minor investment.  And with something that expensive, my husband said "as long as you use them, it's fine", which could also be taken as "if I ever see these sitting in a box somewhere untouched, I will cut off your spending completely".
So my first order of business was to put some Lavender on Stevie's feet to see if he would calm the eff down.
And my second order of business was to find a good place to store the oils, so they would be easily accessible.  Turns out the RIBBA was perfect.  It holds the oils 2 deep and will store about 36 bottles, give or take.  I also keep my coconut oil on there.  The shelf virtually takes up no space, but the oils are right in my reach.  And the best part is, the shelf is so easy to install, I did it by myself.  In about 5 minutes.  With a child yelling at me.  (The lavender doesn't help him right off the bat as much as we hoped.  I was really looking for magic.  But anyway.)  All you need is a couple screws, a drill and a level.  And as with most home projects, if I can do it, anyone can.