I'm sure you guys have all seen some of the adorable mantle displays out there.  And some people are so impressive to change their mantle decor with every season or holiday!
I am not one of those people.
In fact, my mantle has been the same since the dawn of time.  There's nothing wrong with it, I was just feeling the need to update and add some color.  I didn't want to spend much, so you know I hit up my favorite IKEA and grabbed a couple things at Target too.  I wish I could say these items were special or thrifted or unique in some way.  But they are not.  Ain't nobody got time for that.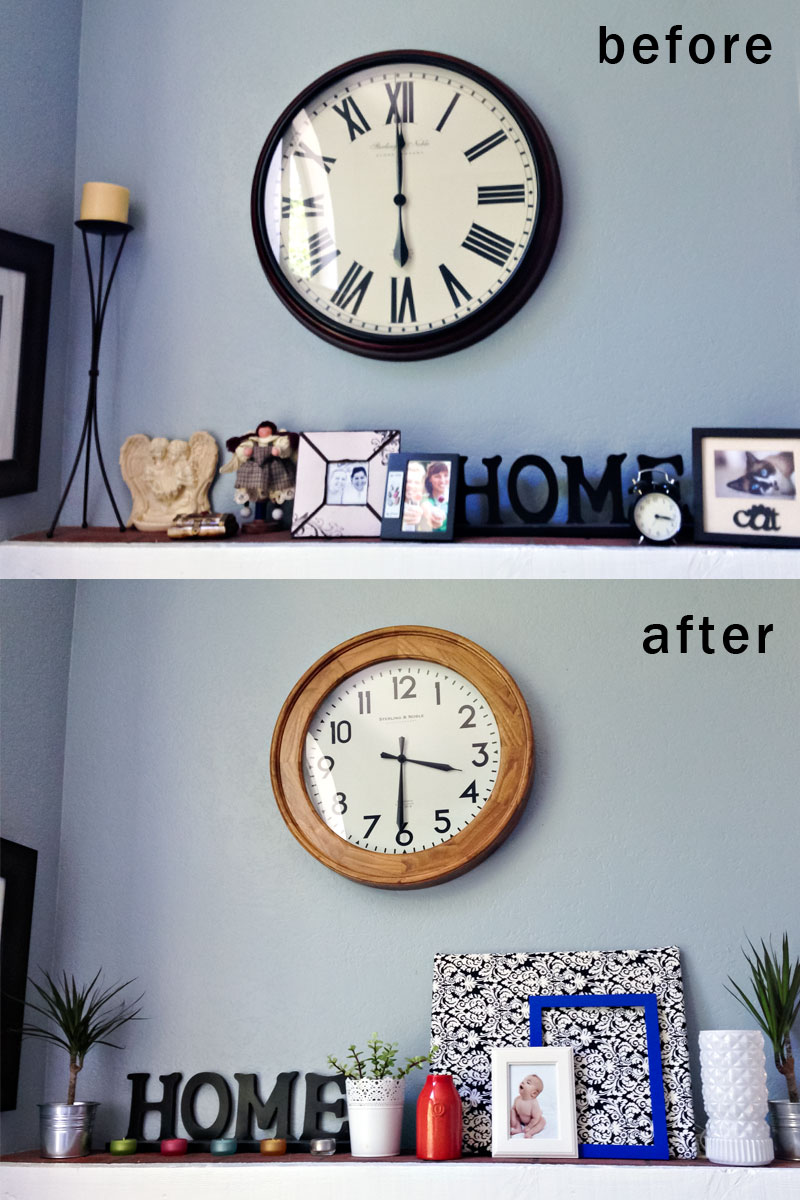 It's brighter and lighter and it will probably be this way for the rest of my life.  Or until we move.