Alright ladies, so this might not be the sexiest Mother's Day giveaway ever.  But as someone who had a really hard time finding natural deodorant that actually worked, I am pretty excited about it!  Smelling good certainly can't hurt the sexy factor.
First of all, please tell me you have switched to natural deodorant and are avoiding all the unnecessary garbage in regular deodorant?  (This coming from the woman who fully uses toxic dryer sheets in the laundry because they smell so amazing.  But that is neither here nor there, okaaay?)
Yes?  No?  Maybe?
Believe me, I was on the fence too.  I used regular ol' deodorant from the time I was 12-ish until about 2 years ago.  Don't try to do the math.
I am not a scientist and don't actually know how much worse regular deodorant is for you — if at all — but when we started making small changes in our diets, it kind of spilled over into stuff like this too.  I started using soap and shampoo with natural ingredients and I'm hoping to eventually switch to more natural skin care too.  This just felt like a good place to start going to the crunchy side.
I tried quite a few natural deodorants at first and was NOT impressed.  Like, honestly, I never knew I could smell so bad.  This was not going well for me.  So I'd only use the natural deodorant when I knew there was no chance of sweating.  Forget about summer time.  Ugh.
Then after several months of experimenting, I found a couple that I liked.  But they were in glass tubs and felt really inconvenient to put on.  It took just a tiny bit too long.
Enter (drumroll please)…  Schmidt's Naturals!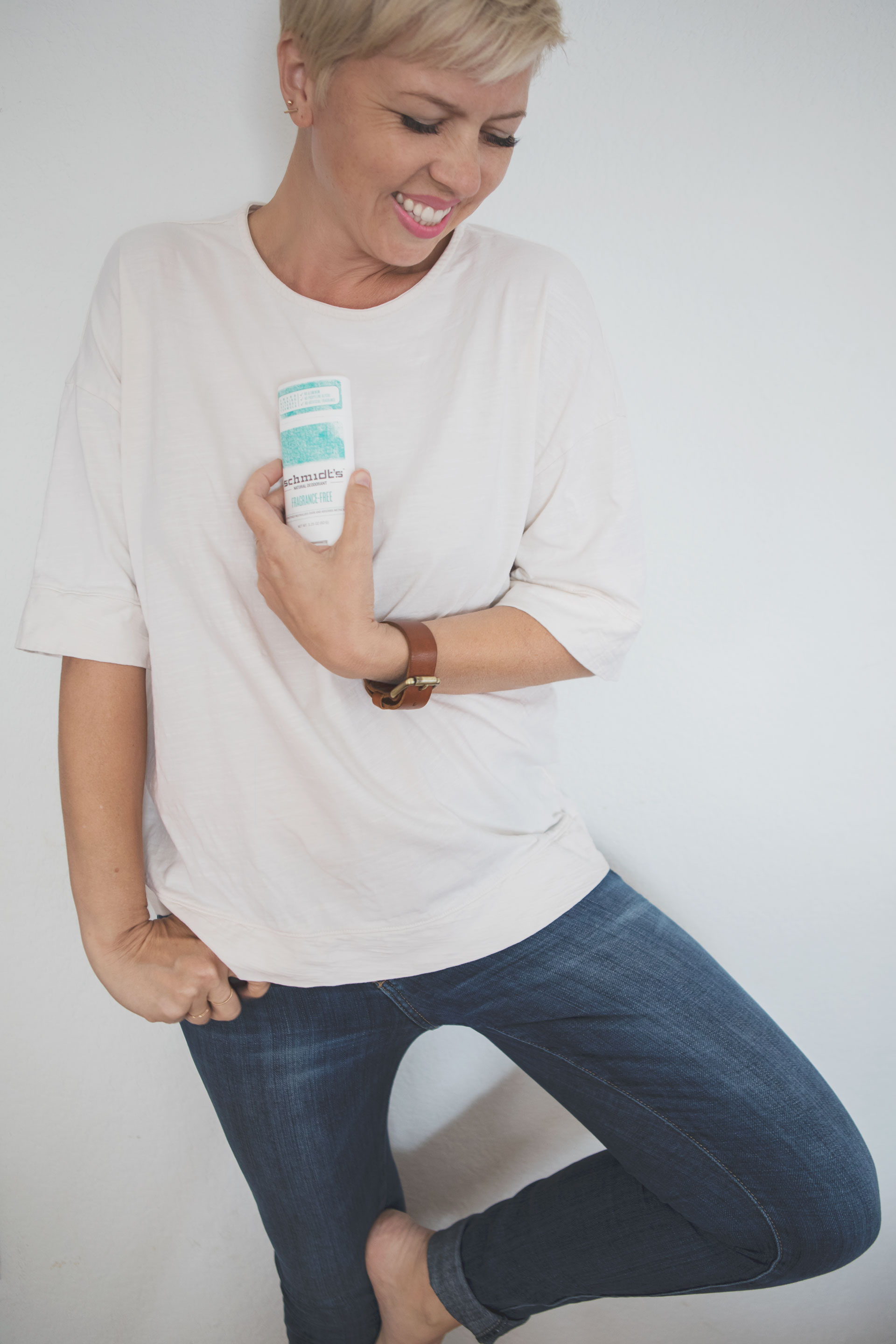 A natural deodorant.  That works.  In traditional stick form. Yaaaaay!!  Goes on easy and is more convenient for travel, a gym bag, and yes.  Even my beloved fanny pack.
And here's the good, sexy giveaway part!
Schmidt's wants to give one of my lucky readers a 5 pack of their natural deodorant to try!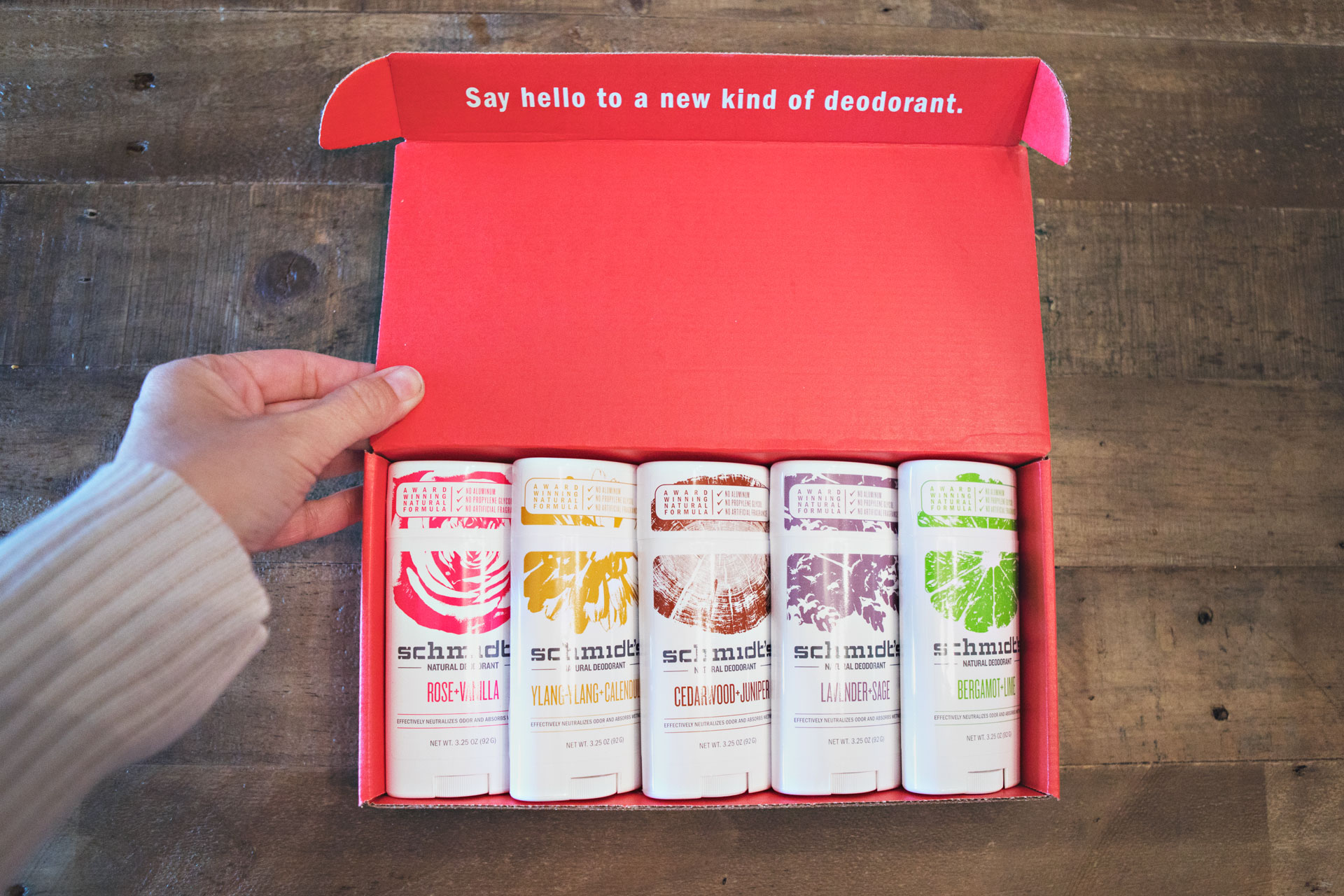 It is so easy to enter too.  Just leave a comment  here on the blog telling me what you want to give or get for Mother's Day (besides this awesome deodorant) and I will choose a winner at random.  If you want a bonus entry, you can also like and comment on this Instagram post.
I know, I know.  Try to contain yourselves.  And get to commenting!  Good luck!
Loves,
jaana
***no purchase necessary to enter.  drawing will be closed at 11:59pm on sunday, may 14th 2017 and the winner will be chosen at random on monday, may 15th, 2017 and notified via email.  shipping costs will be covered by me.  giveaway sponsored by schmidt's naturals.