Well.  It's the morning of January 3rd — and I'm just barely on the brink of starting to come to terms with the fact that the holidays are over.  Fergus pulled off the Christmas tree skirt while we were out to lunch yesterday, so he made the first hard step to put away the decorations and lights and Scentsicles.  Those things are pretty legit, BTW.  But they also left my hands smelling like pine so hard that it made me nauseous.
We made it through the crazy season, even surviving Stevie's birthday and a family RV trip thrown right in the middle of Christmas and New Year's.
Oh yes, you read that right.  A family RV trip.
We did not buy an RV.
But we rented one to see how we'd do.
Well…
We're alive aren't we??
It was actually pretty fun.  I mean of course, it had it's ups and downs, but the alternative would have been to never go and never try, for fear of failure.  And you know that just ain't how I roll.  So we go-ed and we tried.
We changed our trip itinerary about a dozen times before we left, but finally decided on Big Sur.  We knew the weather would be mild, the drive would be gorgeous, and the campground would be perfect.  All those things were true.  What I didn't realize was how much stuff we'd be bringing. Holy Hannah!  I guess I didn't give it much thought until my 748th trip from the house to the RV with just one last thing we might need. Oh, my minimalist heart.
But for first timers, I'd say we did pretty darn good.  Didn't forget anything important (except my phone for the first little bit — had to turn around and get that) and only in hindsight would've added maybe a broom and some rags to deal with the dirt.  Otherwise, we kinda nailed it.
And let it be known, I shall never camp without an RV again.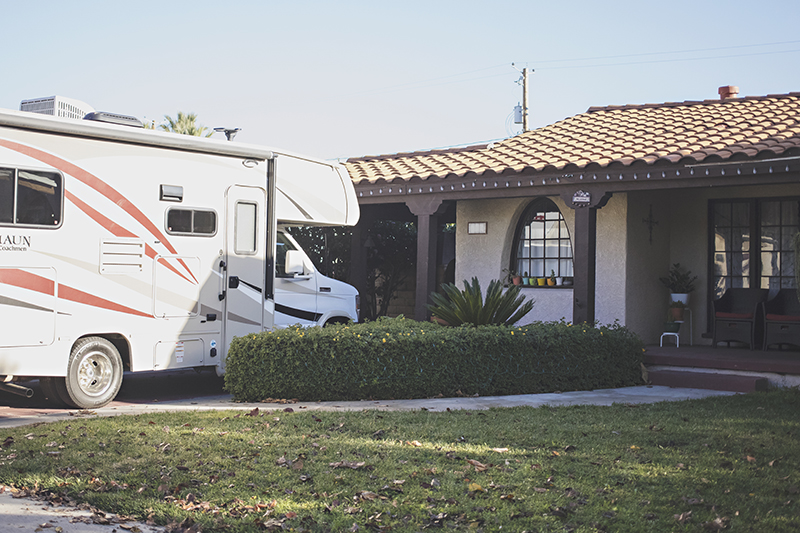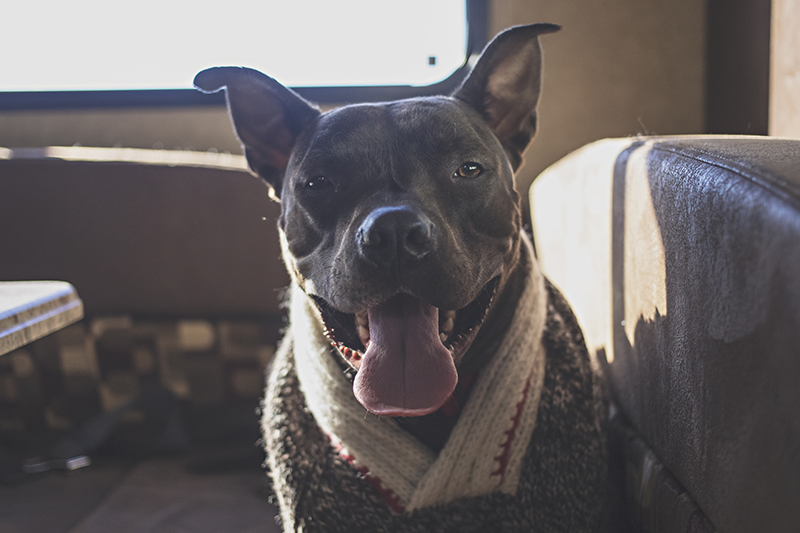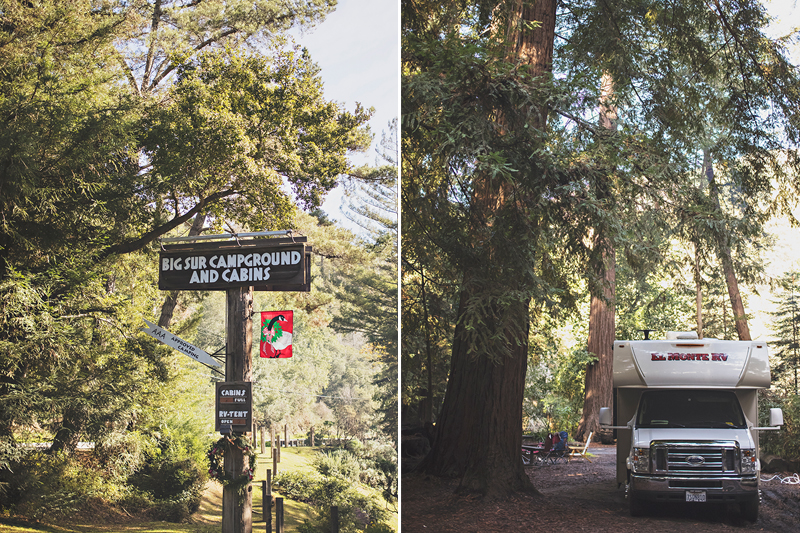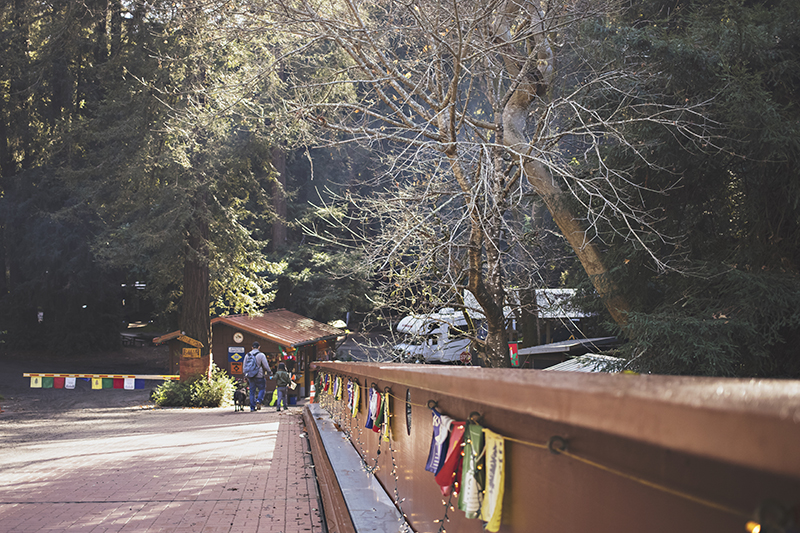 When I woke up to this on our first morning there, I was sold.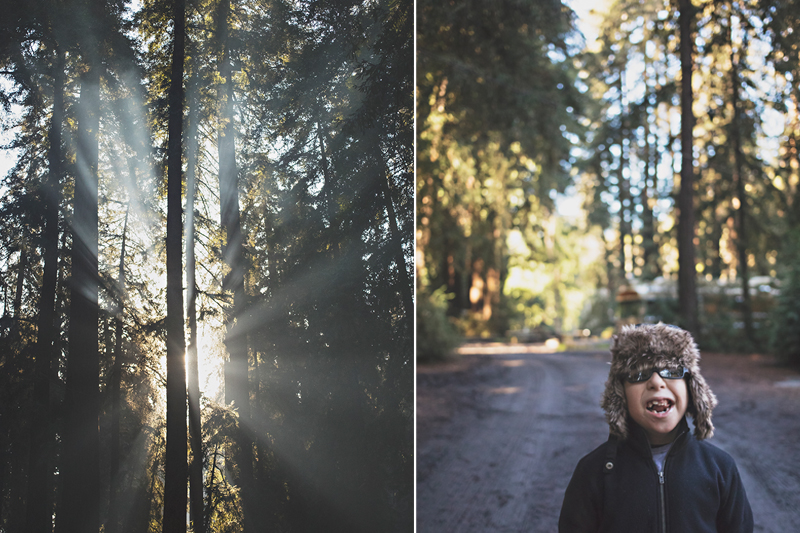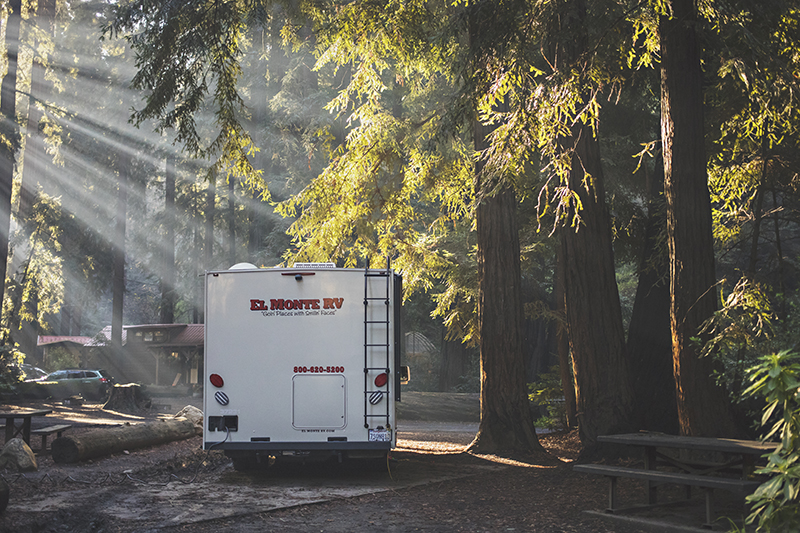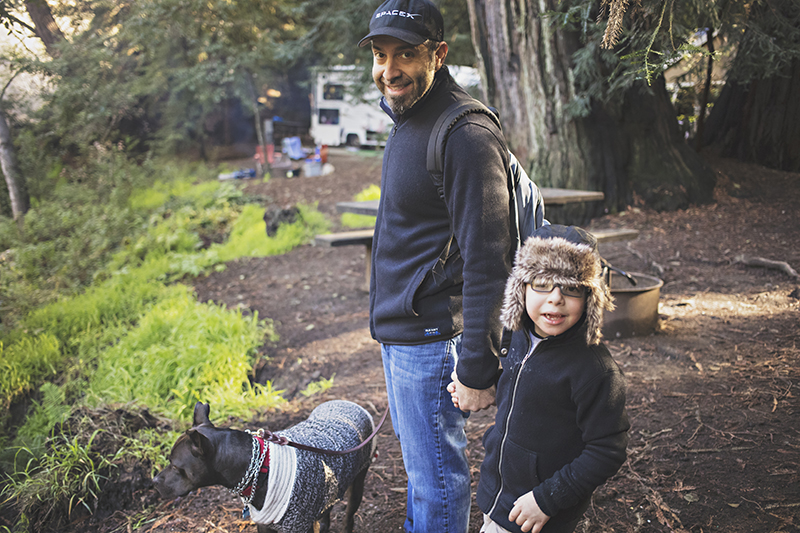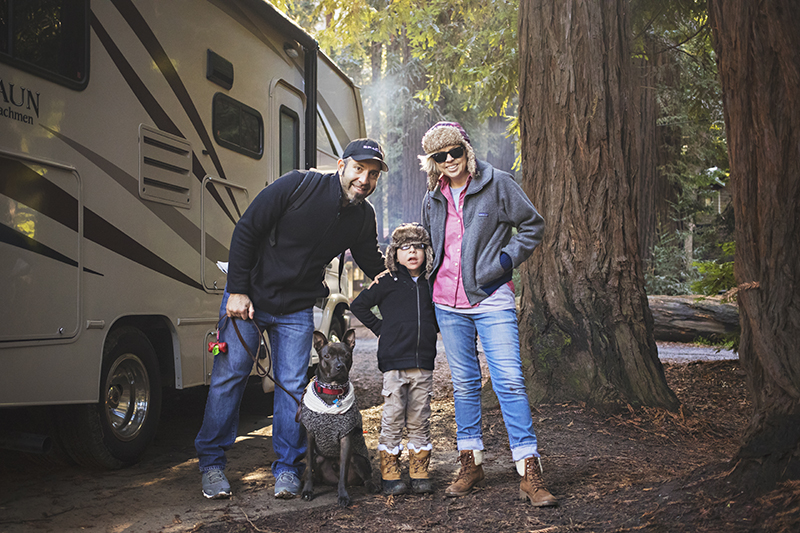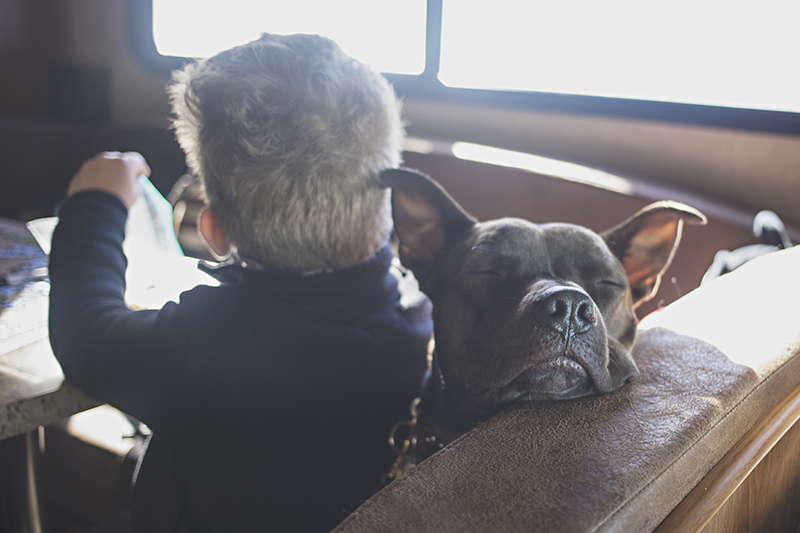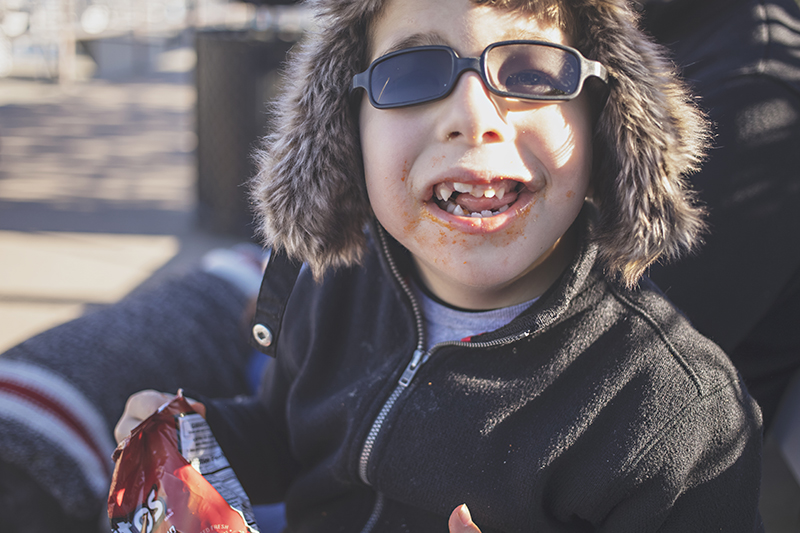 Drove up to Monterey for one of the days.