Here's the deal, guys.  I'm not like into art.  I don't even know what this particular art installation is called.  The worst.  But here's the thing: I like seeing new, unique things.  I like participating in whatever thing is all the rage (to an extent).  And, most importantly, at the top of my list, is the fact that I quite enjoy finding anything to do other than playing Hot Wheels.
Of course I still put in my time and played Hot Wheels today.  And by "played" I mean Stevie handed me one car at a time and demanded to know the name of each one.  So I squinted and hemmed and hawed at the nearly invisible text imprinted on the bottom of these stupid things and read off name after name.
They could use a new car namer, whoever has that job.
Anyway, I had been seeing this sparkly flying ghost blanket thing all over social media, and since we had some time after therapy, I figured we'd take a little drive downtown before rush hour and witness it in person.  It would kill some time at the very least.
And we all know 95% of being a parent is just killing time so we can go to bed already.
So I piled Stevie, Fergus, some water, and snacks into the car and away we went.  The drive was under 30 minutes, but it took another 20 to find parking.  The only open lot was about a block away and they charged $4.30 every 10 minutes/$40 maximum.  FORTY DOLLARS max. We were on a serious mission from that point on to make this quick.
We hauled ass to Pershing Square, which is no easy task with Stevie and Fergus, mind you.  For some reason, especially while crossing a dangerous intersection, these two turkeys pull me in completely opposite directions. Stevie will always use this time to show off his jumping, skipping and falling right in the middle of the street skills; just whatever he can do to make it that much more difficult.  But I figured everything would calm down once we got to the square.
As we calmly walked up the stairs As I was dragged up the stairs, I oooh-ed and aaah-ed at how pretty the ghost blanket was.  (Actually hold on, I need to Google the real name… LIQUID SHARD!  Yes, that's perfect.) Okay, so Liquid Shard looked real pretty, but it didn't take me long to realize that Stevie didn't even notice it.  I mean it's only fifteen thousand square feet, so naturally you can see how that would happen… (????)  I knelt down to his level and pointed up.  He glanced at it, turned to me and said "We get going home now?"  Once again proving he is not easily impressed, this one.
I told him to let me take a few pictures and then we'd get going.  He rebelled the entire time I was shooting, which was stressful and annoying.  At one point, I remember he tried running out of the square into the busy city streets and I yelled across the square STEPHEN STOP NOW.  TURN AROUND AND WALK BACK THIS WAY. He froze.  For a second.  And then sloooooowly kept walking down the stairs.  I repeated STEPHEN!!  STOP RIGHT NOW!! I KNOW YOU CAN HEAR ME.  TURN AROUND AND WALK BACK TO ME.  I could see his shoulders shrug with a giggle as he kept walking.  I swear part of me was like okay.  Let him wander off into the city.  Let's see where this goes.
But obviously, no.
So I abandoned my photos and quickly did the math.  If we left now, we'd only have to pay like $8 for parking. So I guess that seemed good.  We hustled back to the car, got a little turned around and ended up paying $13.50. We sat in some traffic going home as Stevie complained, asked for dinner, water, snacks, demanded his favorite songs, hit the dog repeatedly, threw his shoes around, and finally, as we turned the corner to our house, he yelled "YAY!  We home!  You wanna play cars?"
I said nope and had a beer.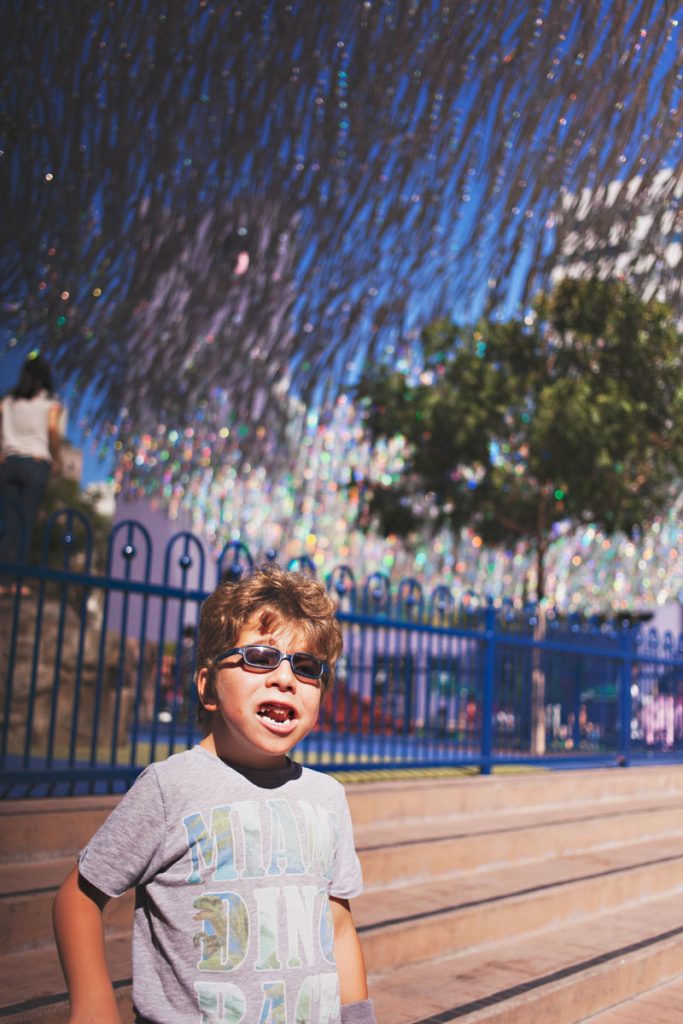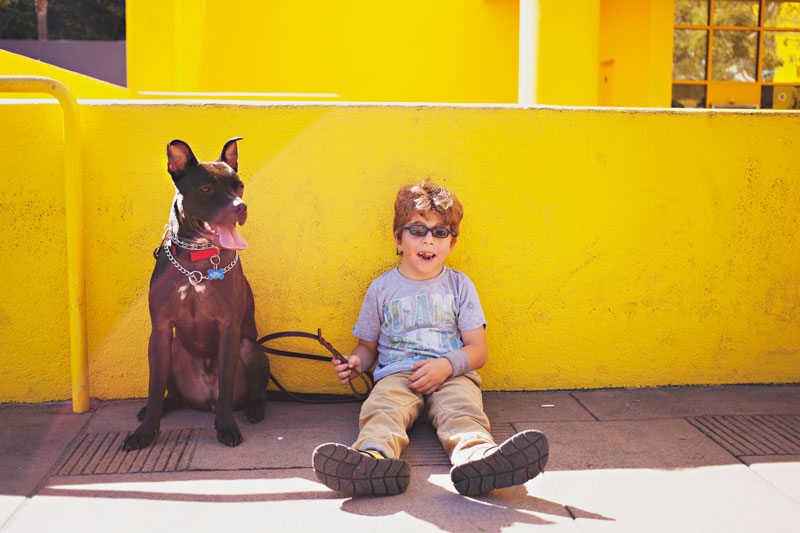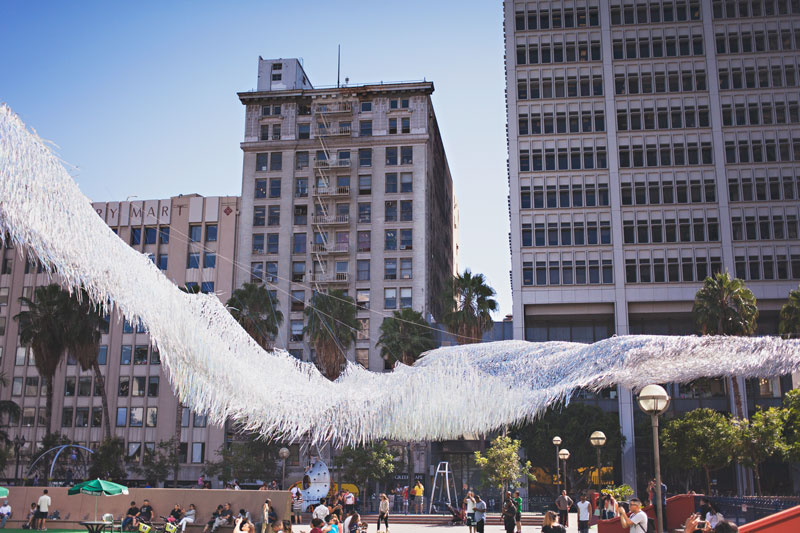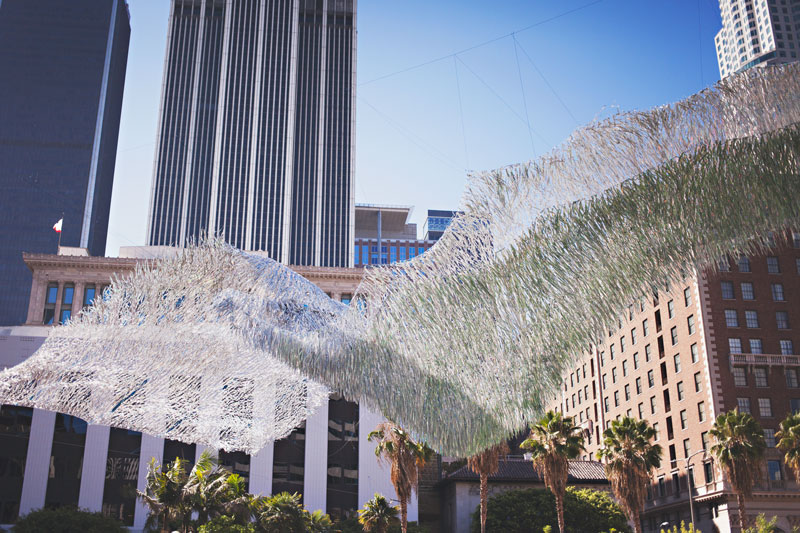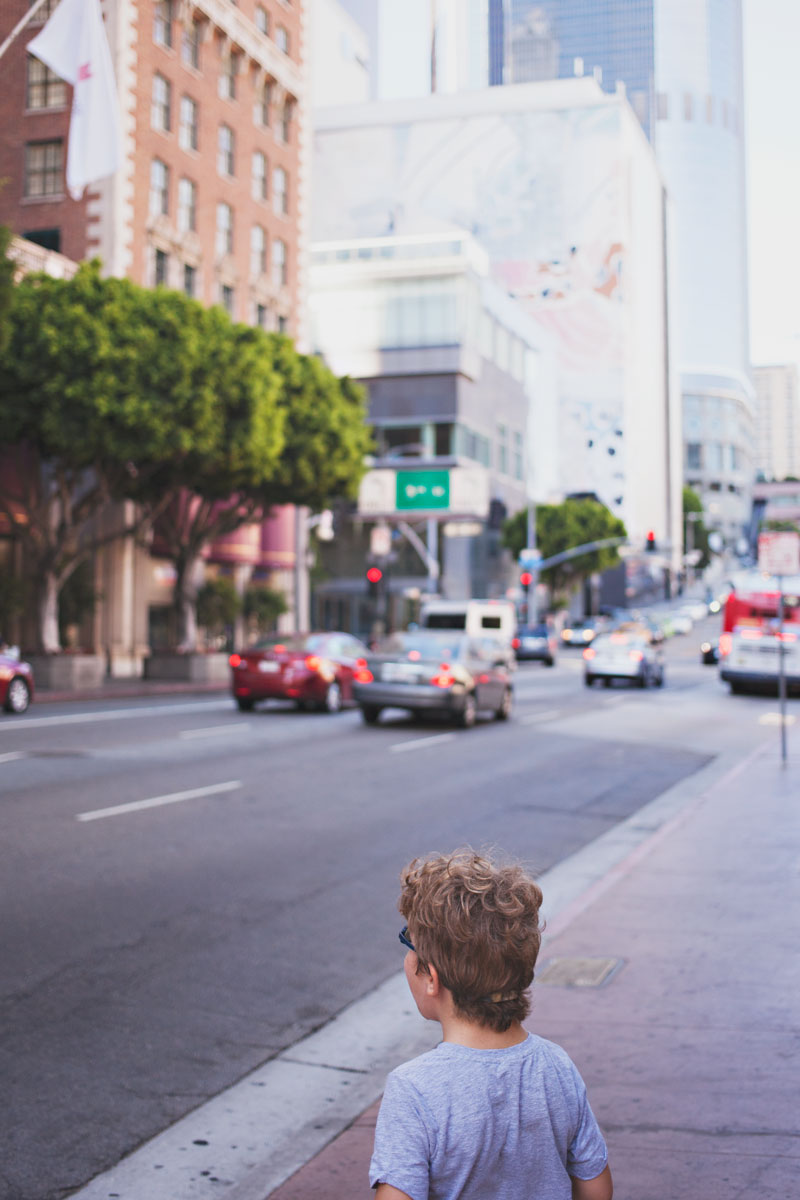 ** If you're thinking about going to see the installation, just know this: it looks exactly the same on social media as it does in person.  In fact, just go watch it on my SnapChat (@themomgonnasnap) You are welcome.