Today was one of those days where I actually had a plan. And of course nothing went accordingly!
I was supposed to go to Irvine and drop off my camera for servicing. I figured while we were down there in the OC, we might as well pop into Downtown Disney for lunch and a tram ride. We'd be back just in time for swim class, and everything would be perfect.
GPS said 45 minutes to Disney but that was straight up LIES. After 30 minutes, we had only made it about 12 miles. And those traffic-teller signs on the freeway showed a different story. At this rate we wouldn't even make it to Disney before we had to turn around and come home.
So some quick thinking and I remembered the new Shake Shack had just opened in West Hollywood. Perfect day as any! So we scratched our OC trip and headed back the 15 miles over to WeHo.
AN HOUR LATER (more insane traffic!!!!) we parked and turned the corner to the front of the spanking new Shake Shack. I knew it would be a little crowded… but there were at least 100 customers ahead of us. The line went a full block. I hung my head and dragged Stevie to the end of the line. It was anybody's guess how he would handle a wait like that.
But I'm happy to report he did pretty good! He didn't flip out until an hour later, AFTER we made it through the line, ordered our food, and then still had to wait another 20 minutes to eat.
Oy. I kinda felt like flipping out too.
We grubbed and then got back in the car to sit in another hour of traffic and arrive for swim class just in the nick of time.
The moral of this story is that an early bedtime tonight is my only hope in life!
So, my review of Shake Shack (since I know you're just dying to find out! My opinions are very important to you.)
Old Jedi mind trick.
Service: was slow. The line was crazy, but the restaurant itself was kinda empty, which tells me they just weren't turning food around that fast. (Confirmed when our simple order took 20 minutes to fill.) I suppose you could argue that you can't rush delicious, but many comparable burger chains don't have that kind of wait.
The burger: was excellent. The way they cook the meat leaves the slightest crispness on the edges. And the bread is super soft and soaks up some of the grease, making it taste even better. I got the Roadside (with no cheese), since it's the limited edition L.A. specialty. It's a double, with caramelized onions that are simmered in bacon and beer! 'Nuff said.
The fries: were good. Crinkly. Salty. Fries. I like fries. No, I love fries. But I was able to stop myself from eating the whole basket thankyouverymuch.
And here's the thing – even though I cannot deny its tastiness – if the crowds don't die down, I really can't see myself waiting an hour for their food again. We just have so. many. great. burger places here in Southern California. My favorite being Hook Burger (the effing Hickory!!!!) for the last 2 years running.
So yeah.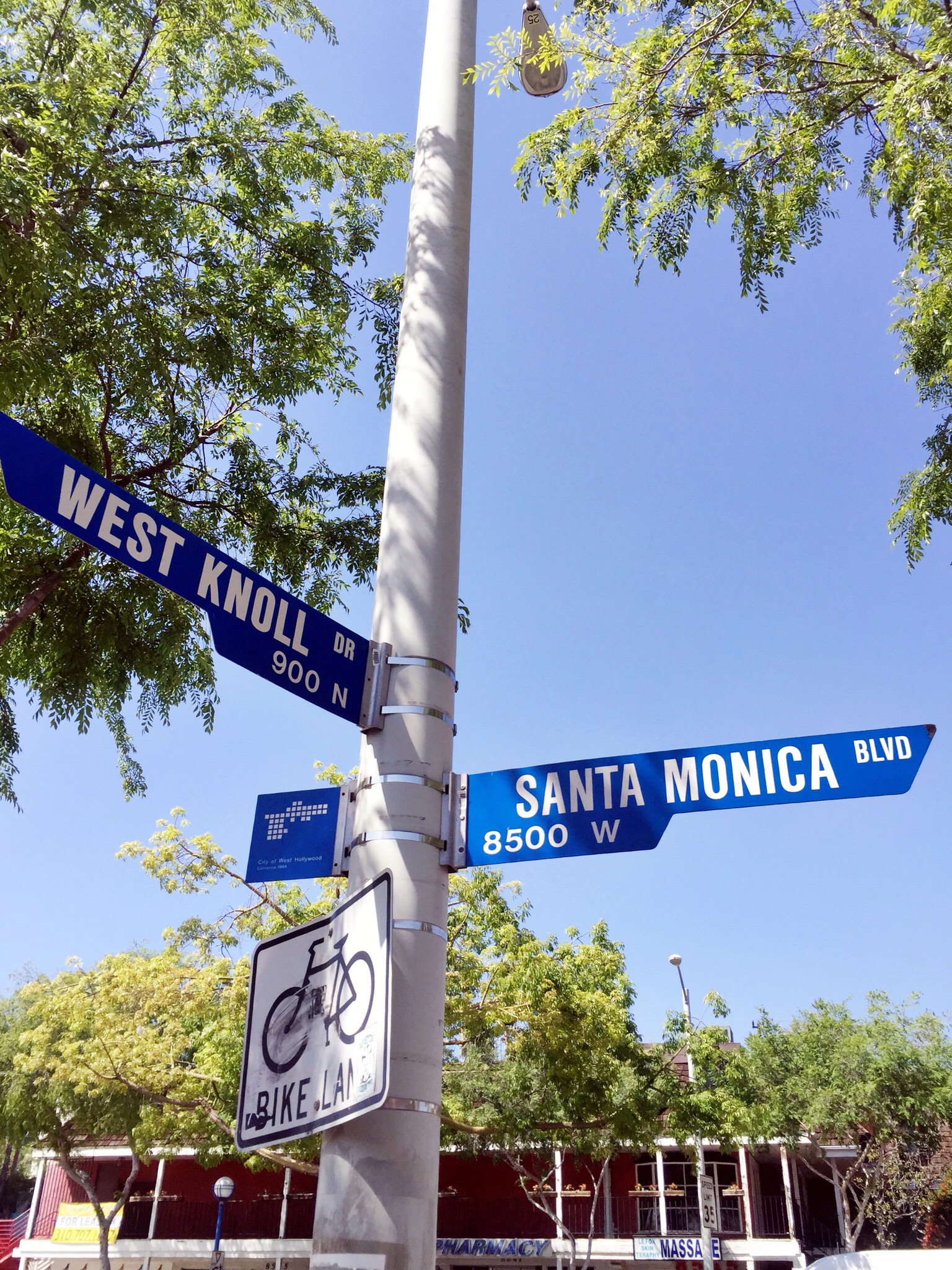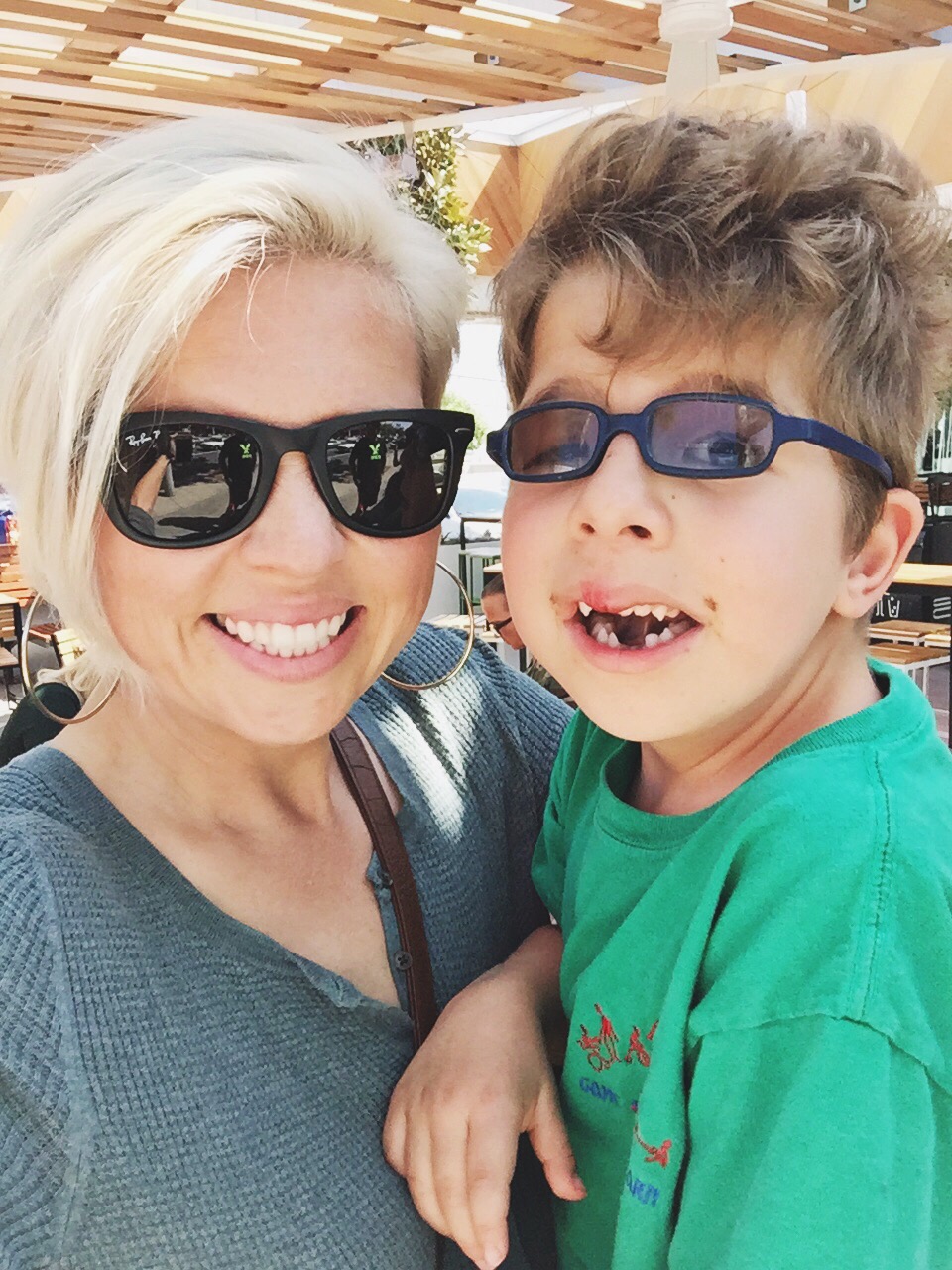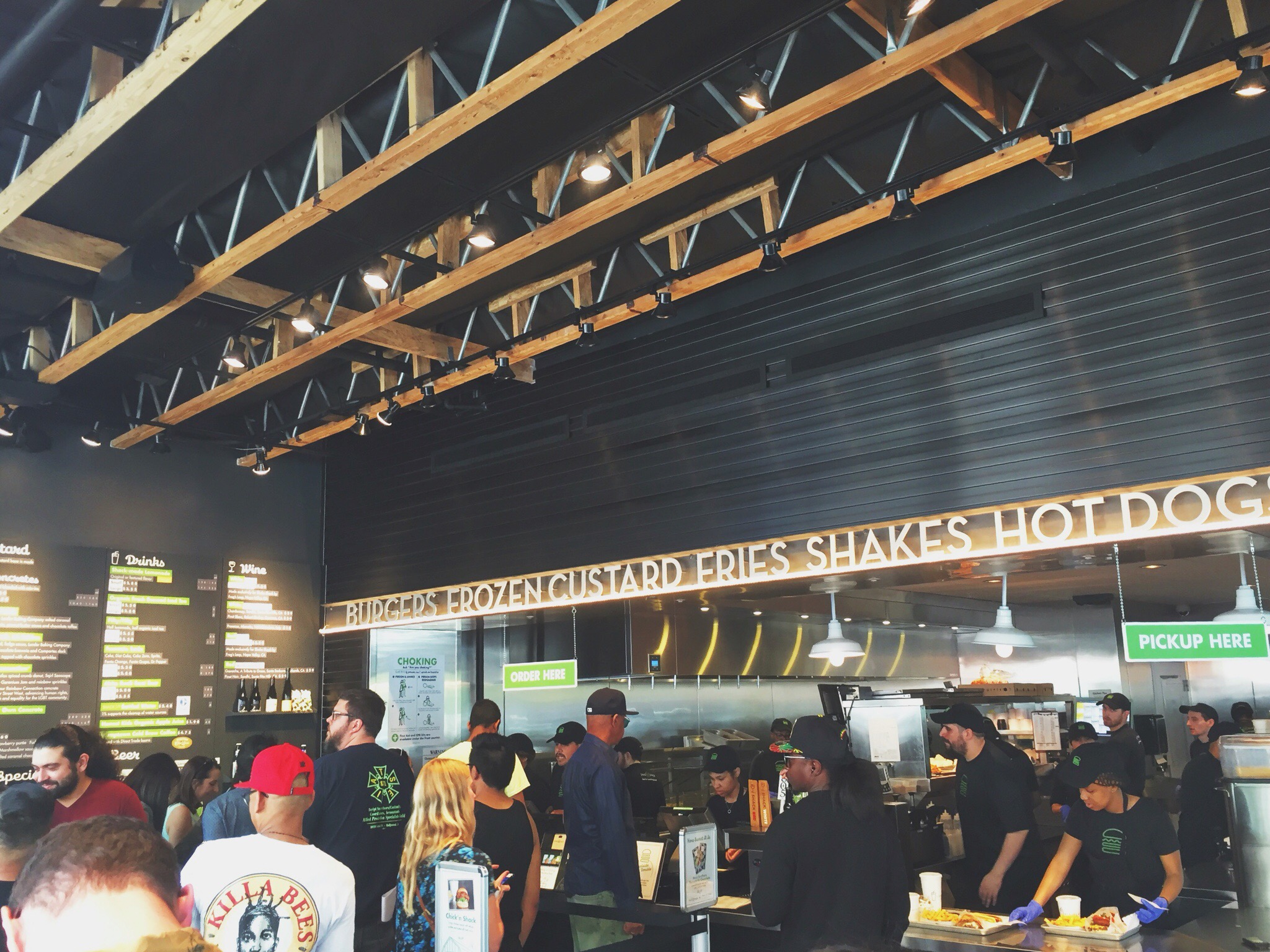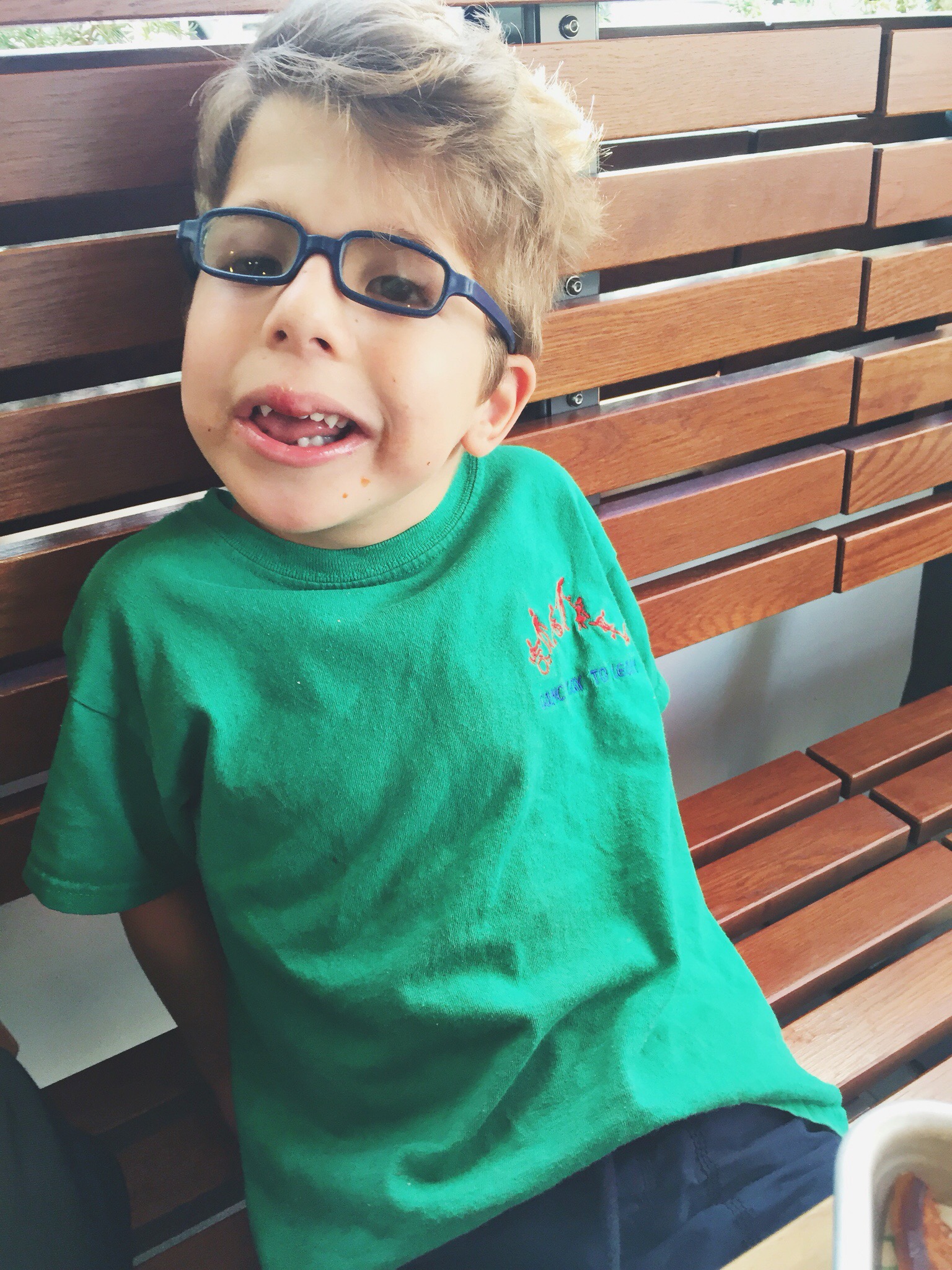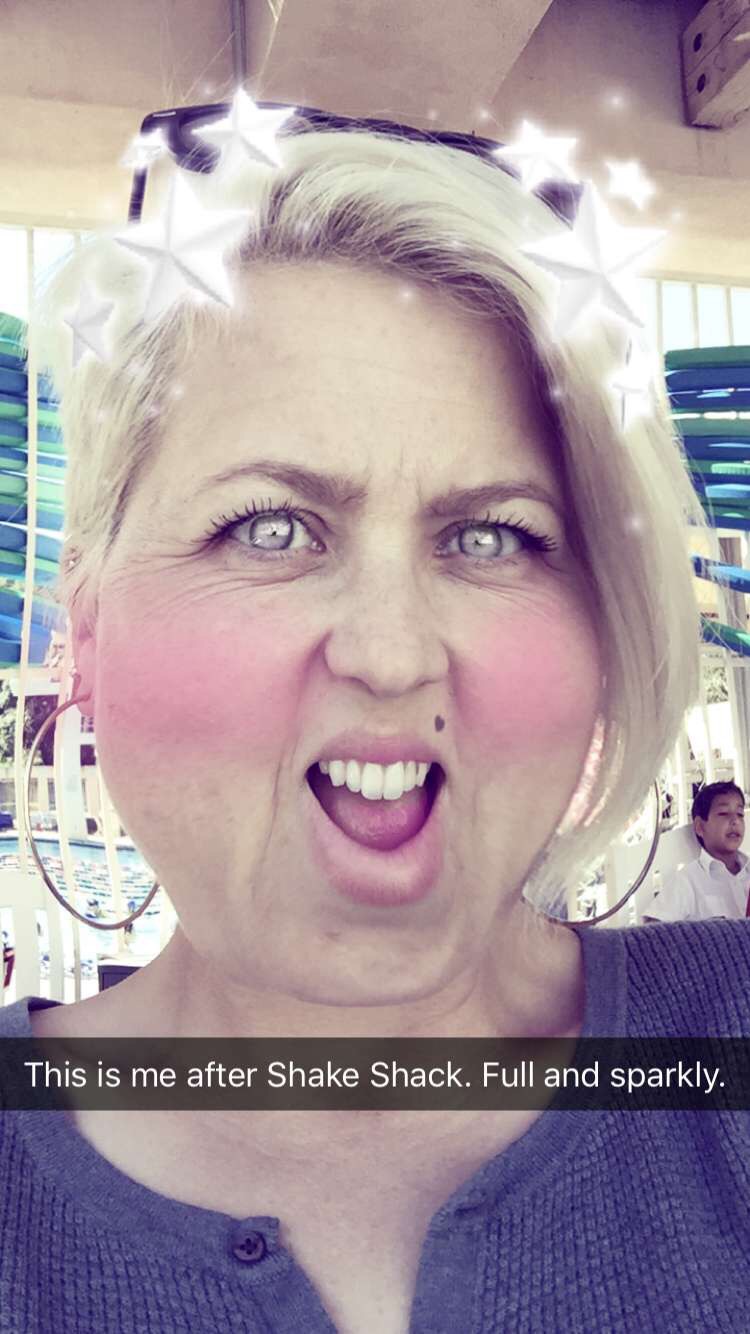 snapchat silliness: @themomgonnasnap
As we drove away, Stevie said "I want to come back here one day." And I asked incredulously "Even if there's a long line line that??"  He knowingly nodded yes, so I did promise we'd come back.
One day.
And then Paul needs to try it.
And my sister-in-law.
And out-of-town guests.
And one more day just for me.
So a few times. I guess.
The end.