Today…? Today, I think I should find a way to decompress. My inner introvert is screaming for some alone time. This last week, I was aiming for mother-slash-aunt of the year, and (besides one unnecessary outburst after calmly asking Stevie to go get his underwear 45 times and he still hadn't done it) I feel like I came pretty close to the trophy.
I know hauling two or more kids around is par for the course for a lot of moms. No big deal. And in some ways I really enjoyed it. But Stevie, while he loved loved loved having his cousin here, struggles when the attention isn't 100% on him. And this whole last week, he was looking for attention from two people, so that grew really super duper extremely insanely I mean a little tiring.
But we had a lot of fun too. If you ask my nephew, he'll probably tell you he can't remember what we did. Since the heat kept us away from any and all theme parks, that was a bit of a disappointment. But I've got pictures! We did a lot!
After a quick trip to Utah for my sister's beautiful wedding, we traveled home with my nephew so the newlyweds could go on their honeymoon to Cozumel. Sunday was our travel day home, and that was exciting for both boys. Rental cars, shuttles, airplanes – the boy stuff of dreams I tell ya. Then we started our busy week together.
Monday: pool day. I spent about $100 and bought a small pool, a bigger pool, a slip and slide, and a kick-ass pump to blow everything up. Best money I ever spent. It was at least 102 degrees and they spent hours out there! In fact, they used the pool a little bit every single day, so it was a total life saver.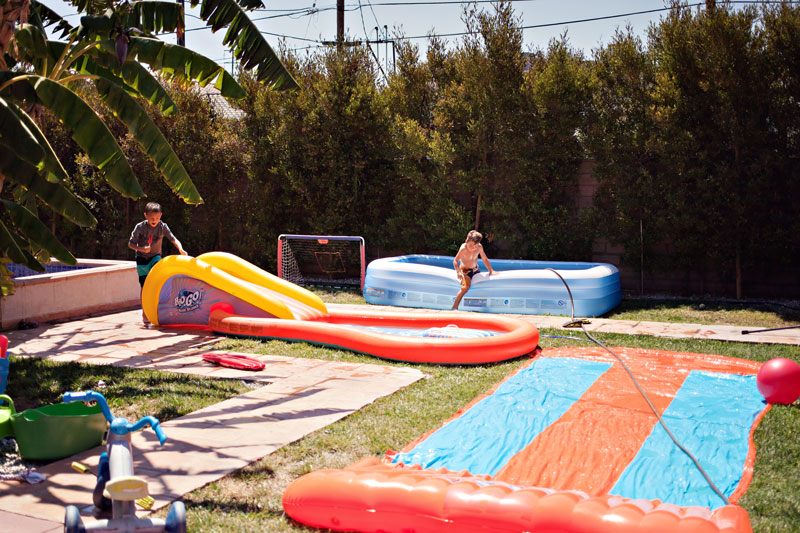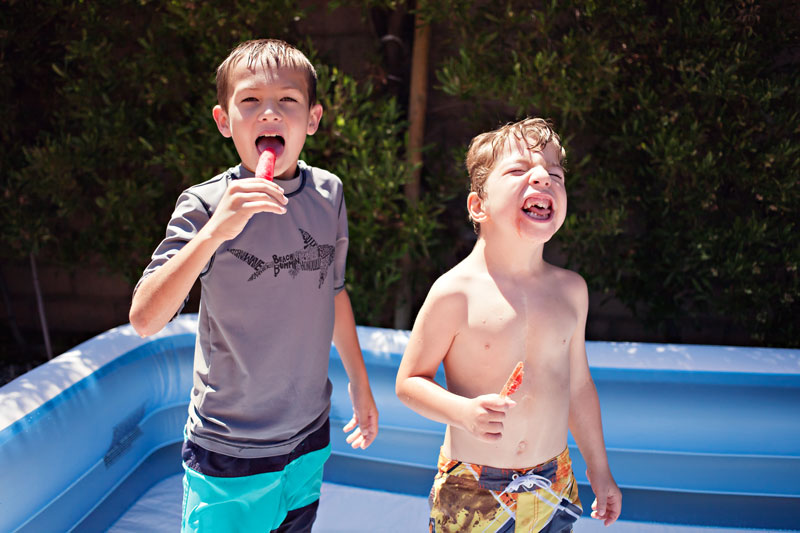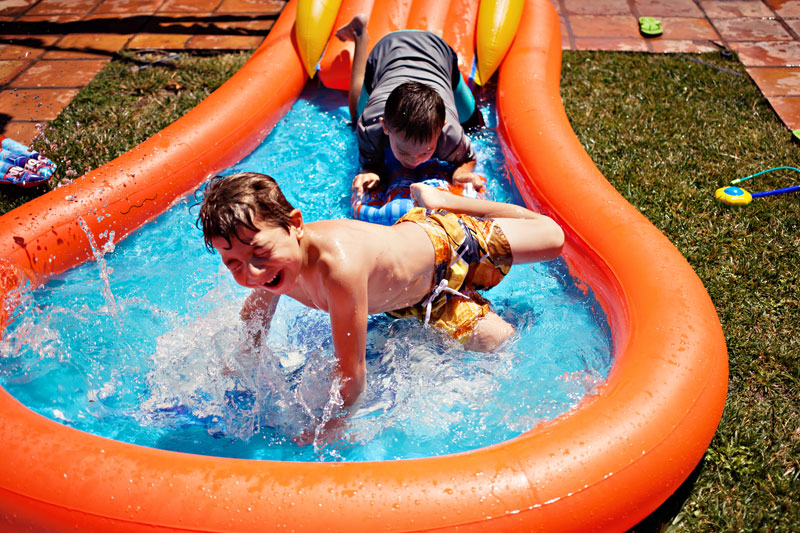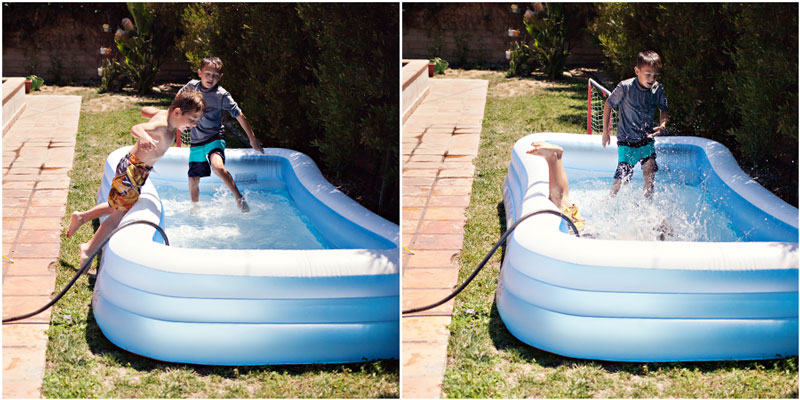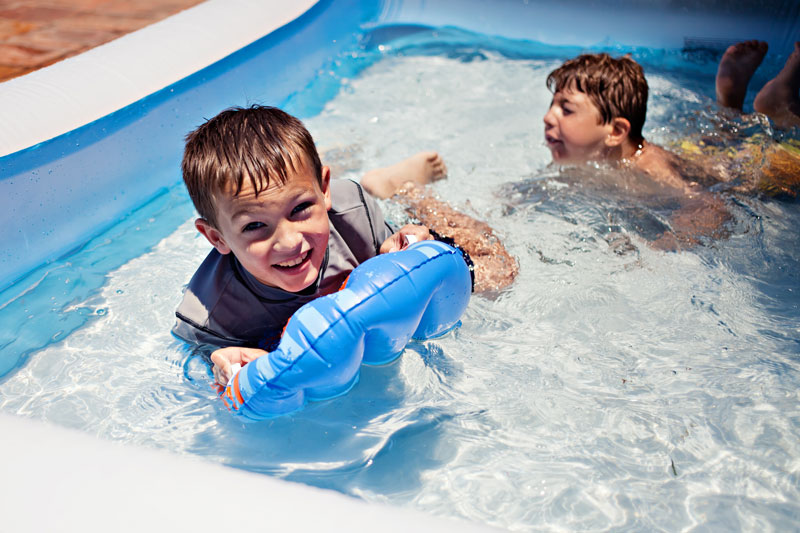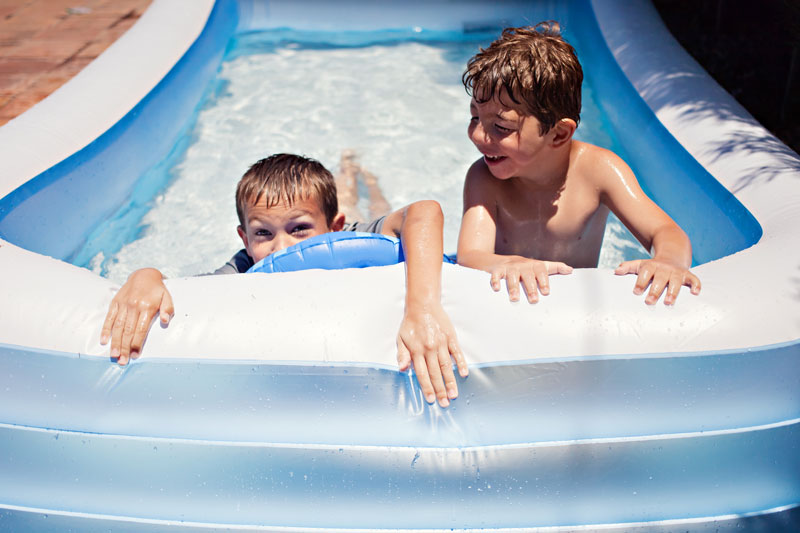 Tuesday: trying to escape the heat again, I decided we would take the Surfliner train up to Ventura and hit the beach. The train was awesome and the beach was actually a little colder than I expected, but it was better than melting in LA. So my little adventurers played in the water until their toes were numb and then we ate some dinner and dessert before heading home.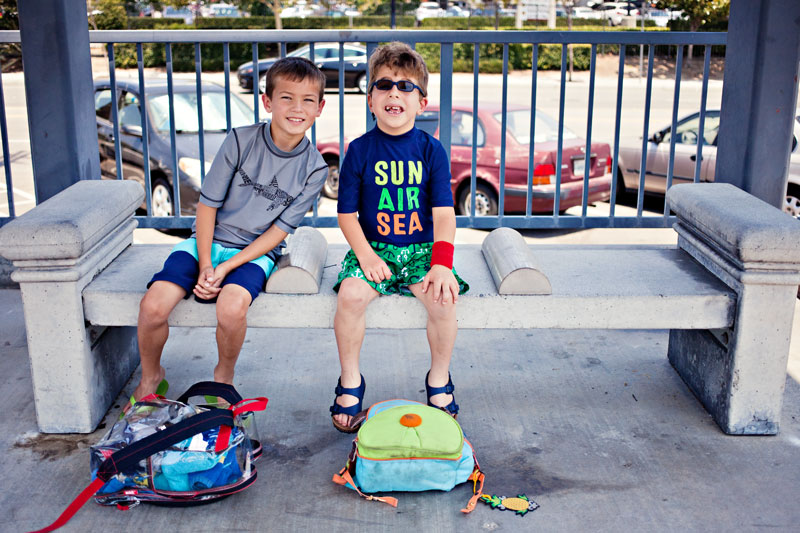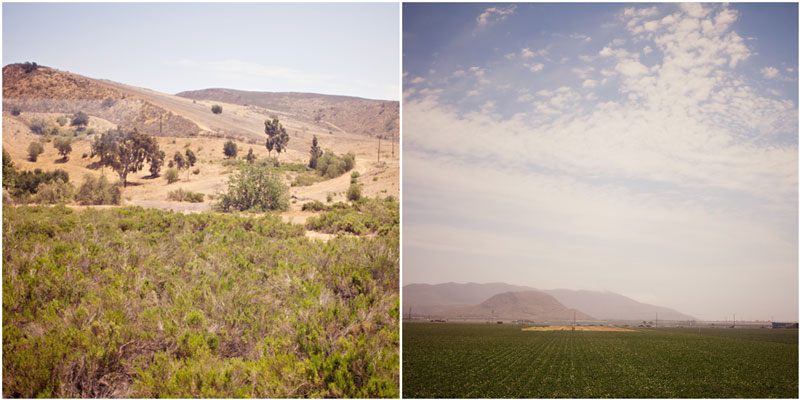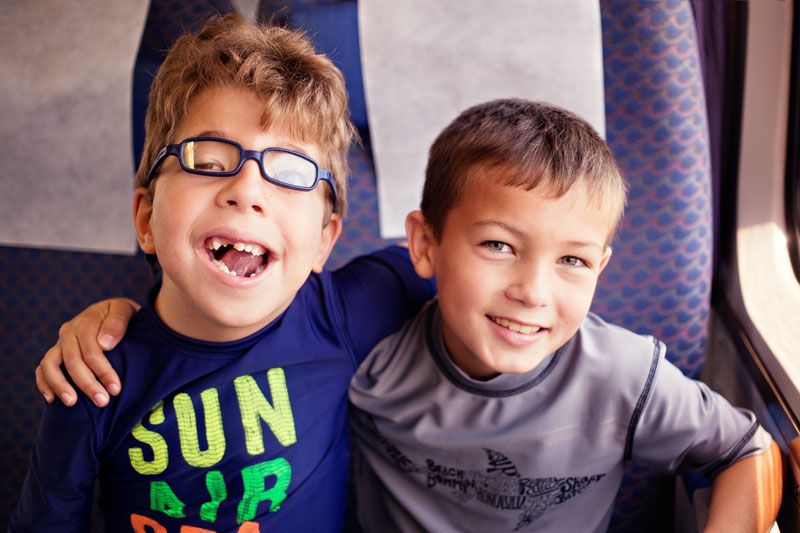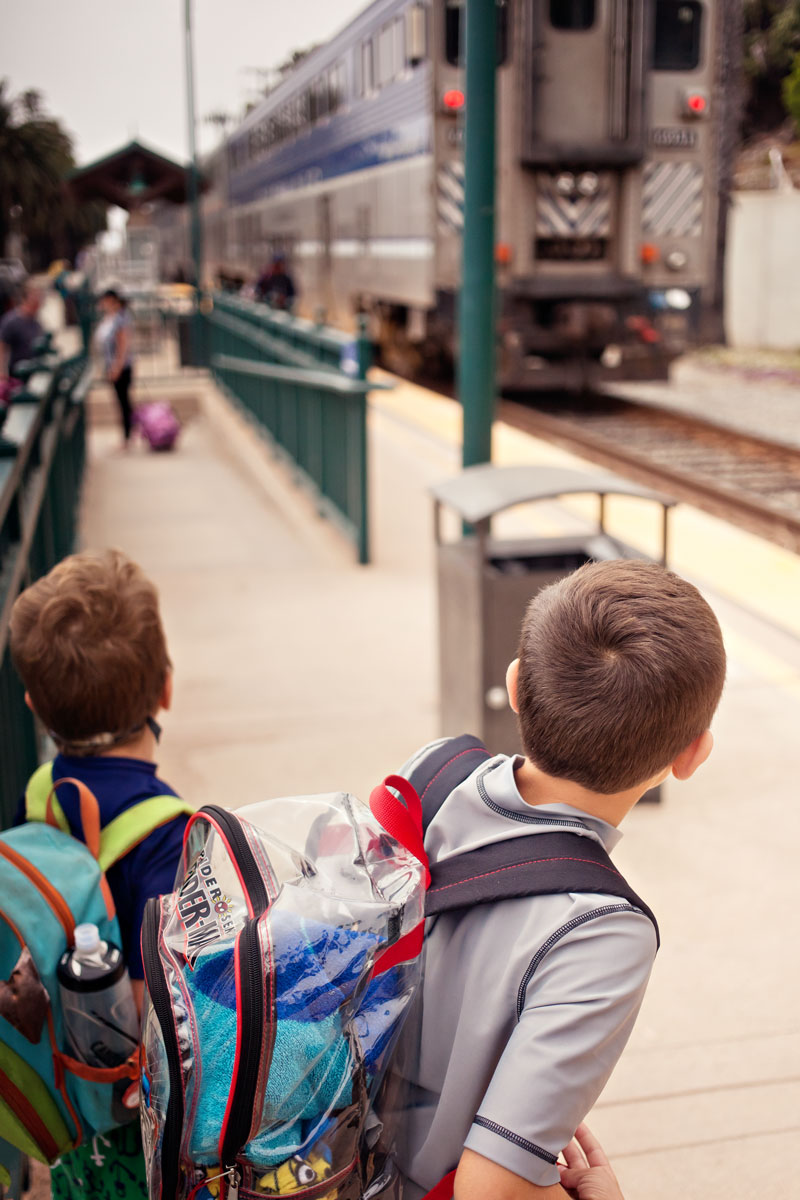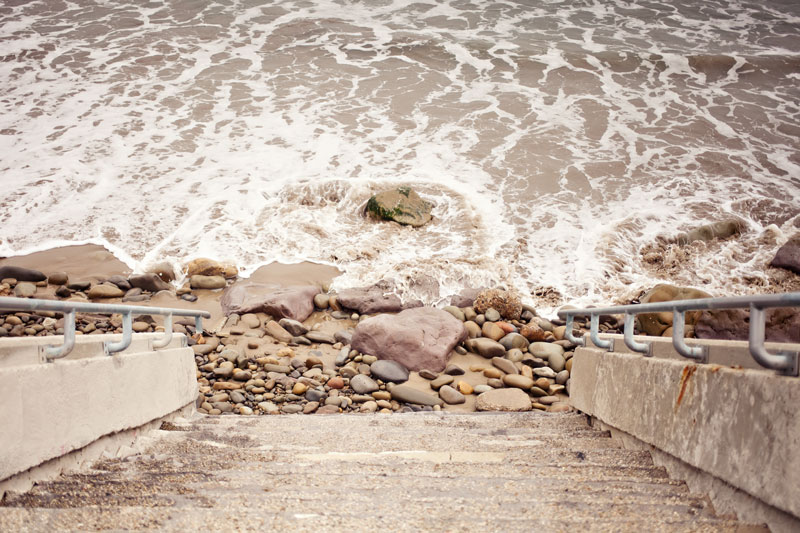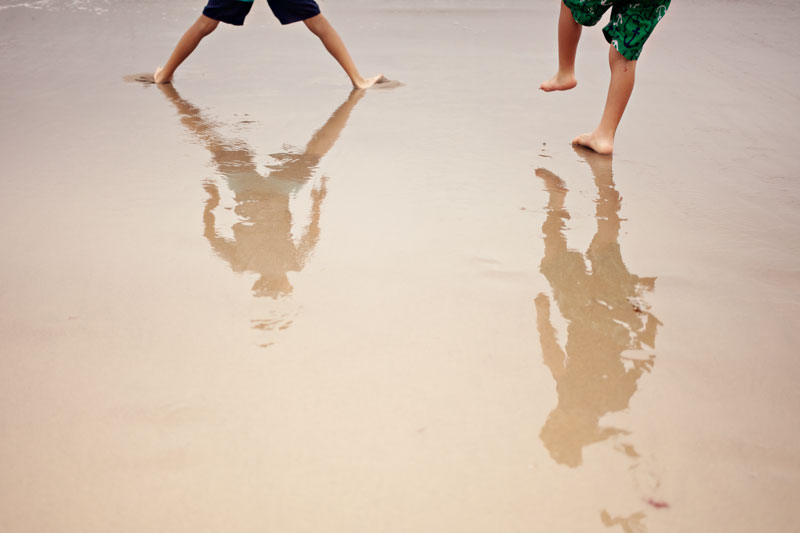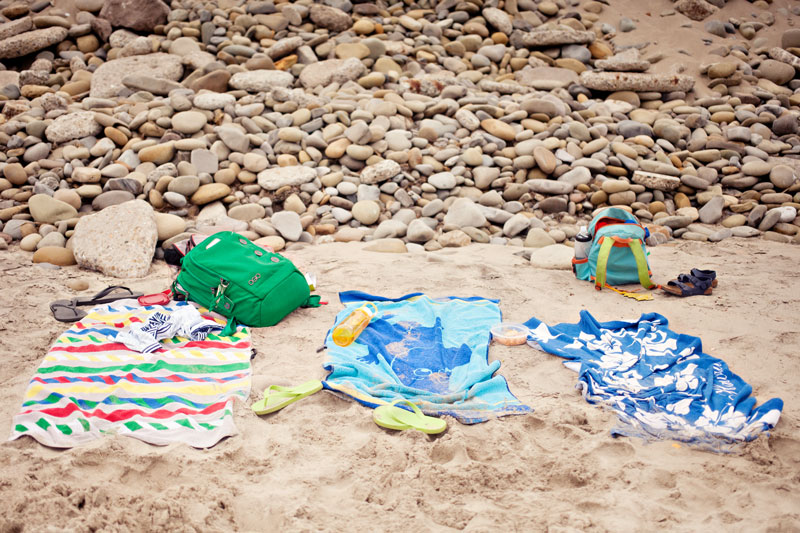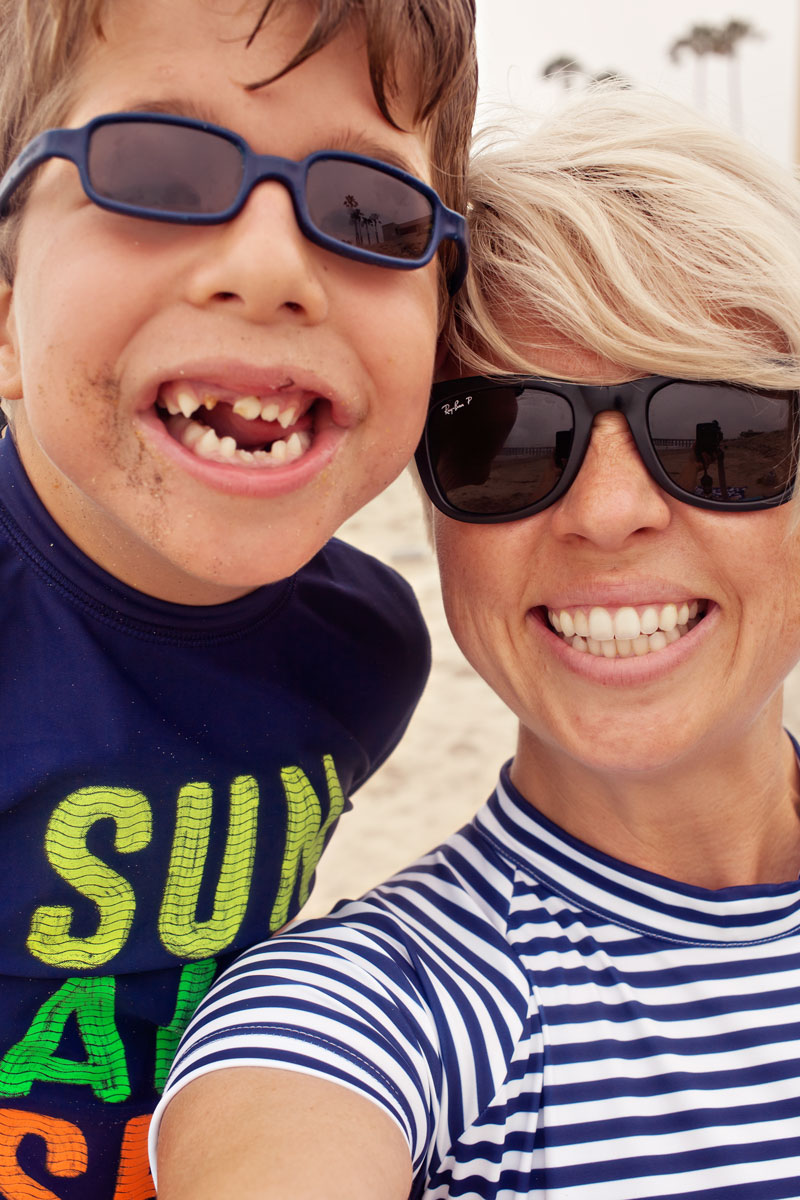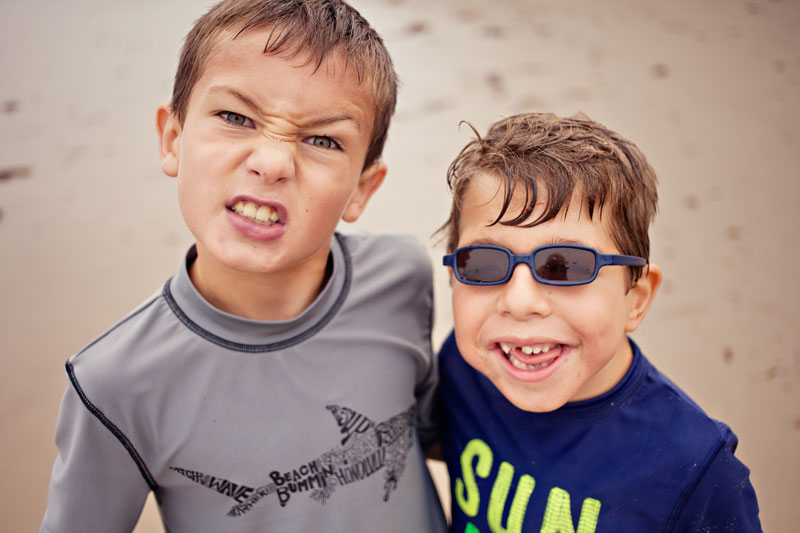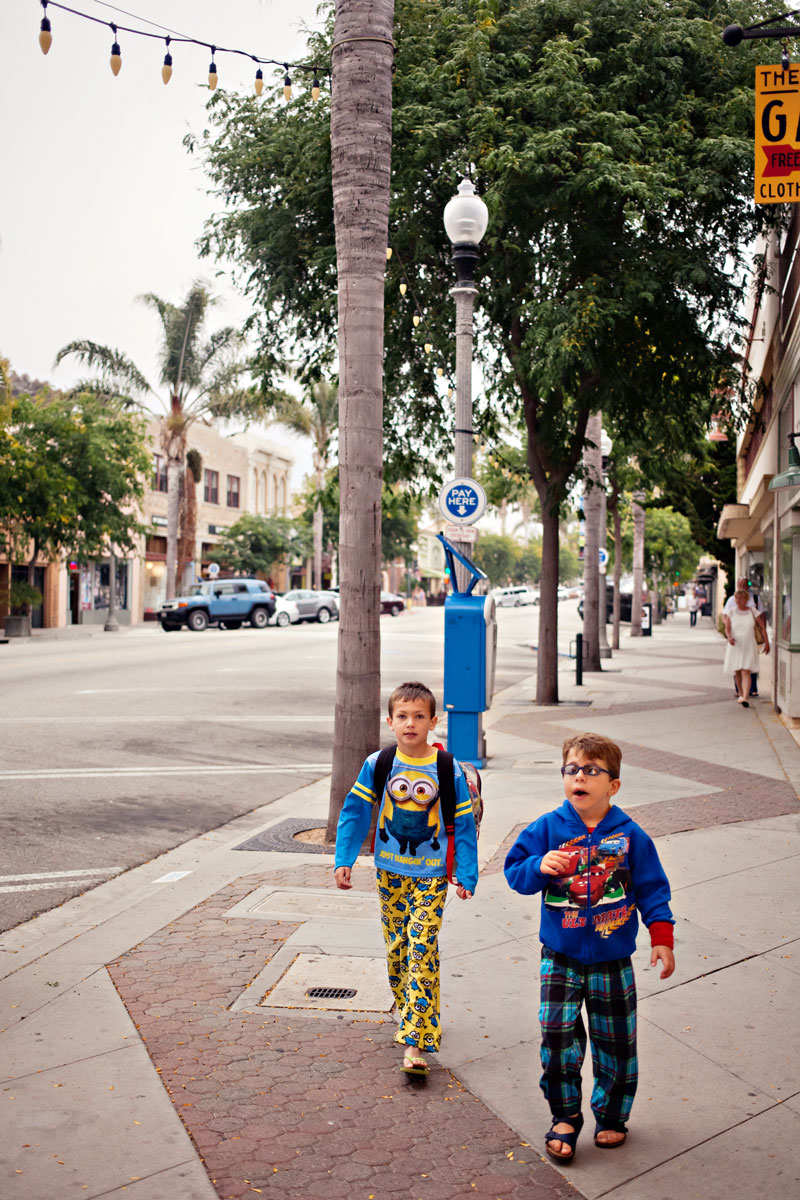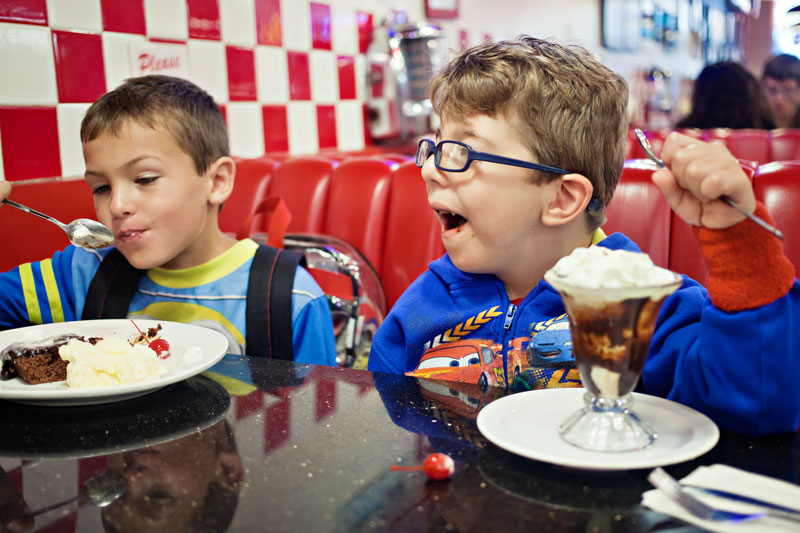 Wednesday: my nephew had been begging to to go Sky High trampoline park, so after some more pool time, I couldn't resist taking them there. At least it was indoors. Unfortunately, it was a tough day for Stevie. In fact, I didn't get any pictures, other than one of his shirt completely soaked from tears and snot because he wasn't jumping "right". I'll spare you. But just know that it basically cost me $60 to watch him throw a tantrum for 45 minutes. BUT the last 15 minutes, he actually got it. So I guess it wasn't a total loss. I'll have to take him back for more practice. (Me = Masochist)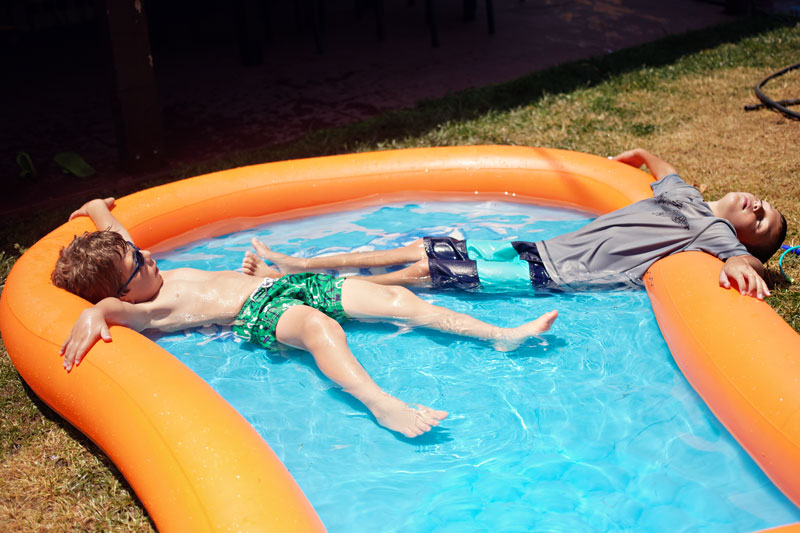 Thursday: pool first. Duh. And then the Discovery Cube LA. This is becoming somewhat of a tradition, since my nephew loves it so much. And Stevie did well, trying a new game he'd never wanted to try before. But mostly we walked around the gift shop looking at cars.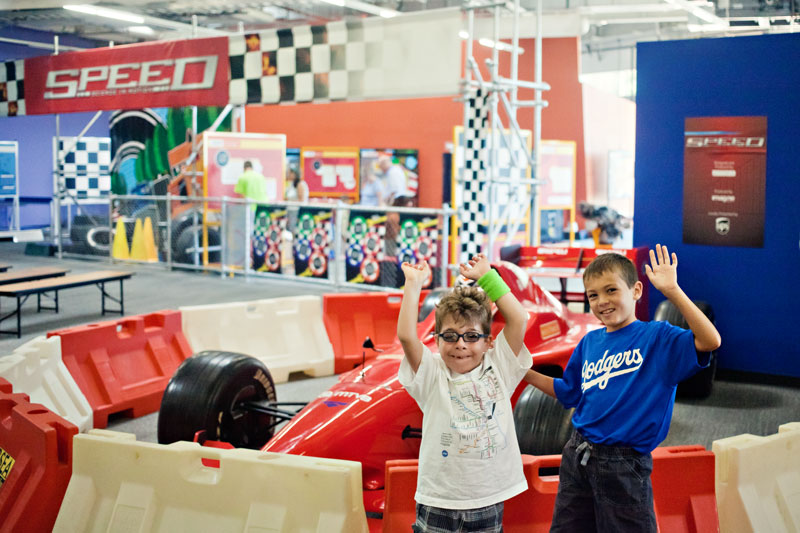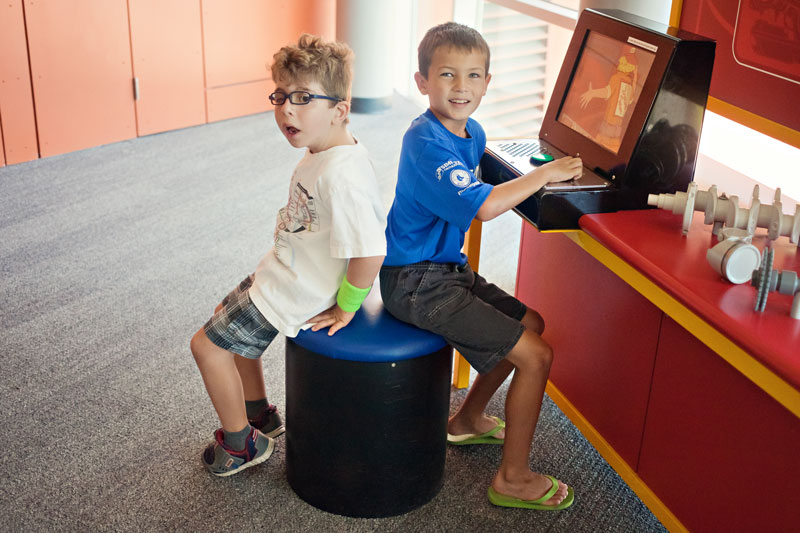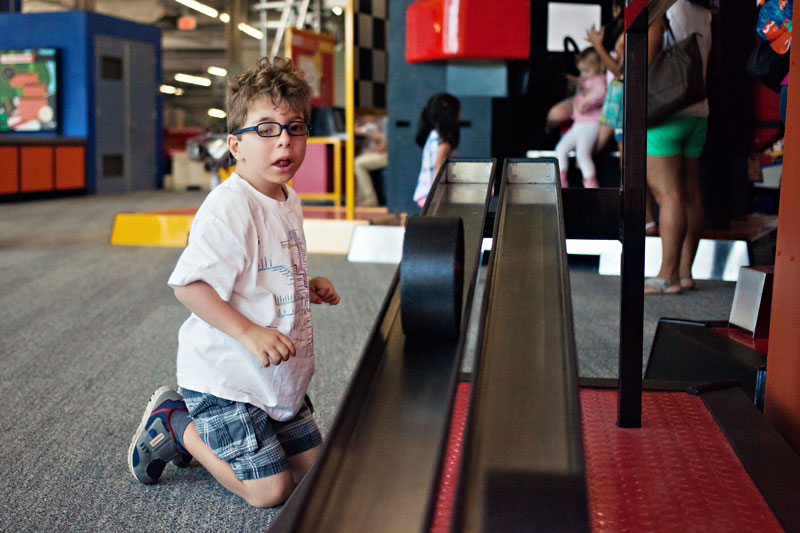 Friday: it was ever-so-slightly cooler, so we took the opportunity to stay local and visit Griffith Park. We rode the trains and the merry-go-round and visited the playground. Then I took the boys to this little local Train Shack to see the cool collector trains for sale.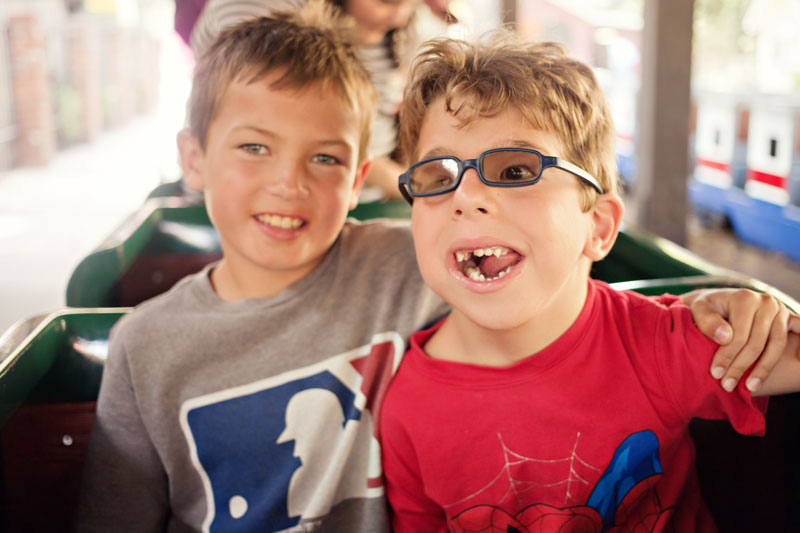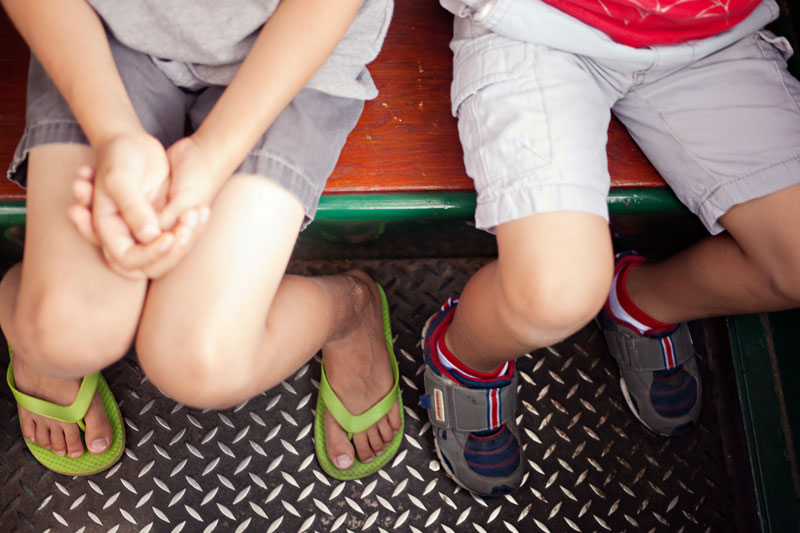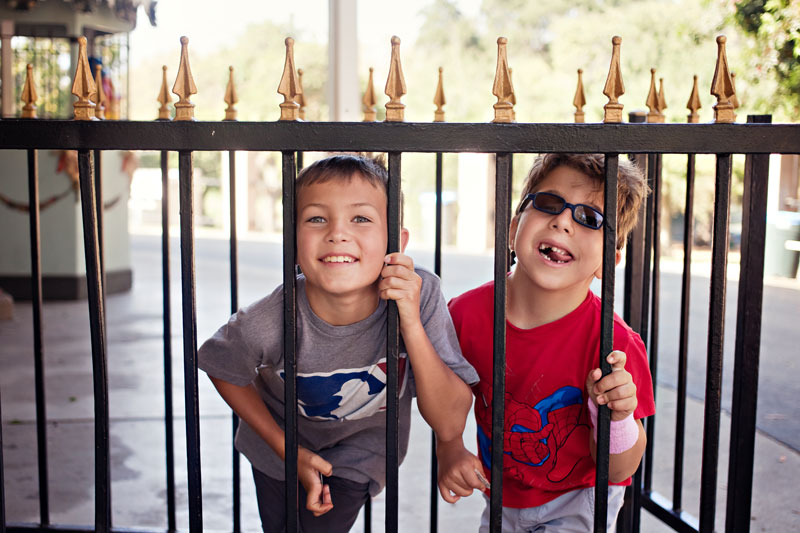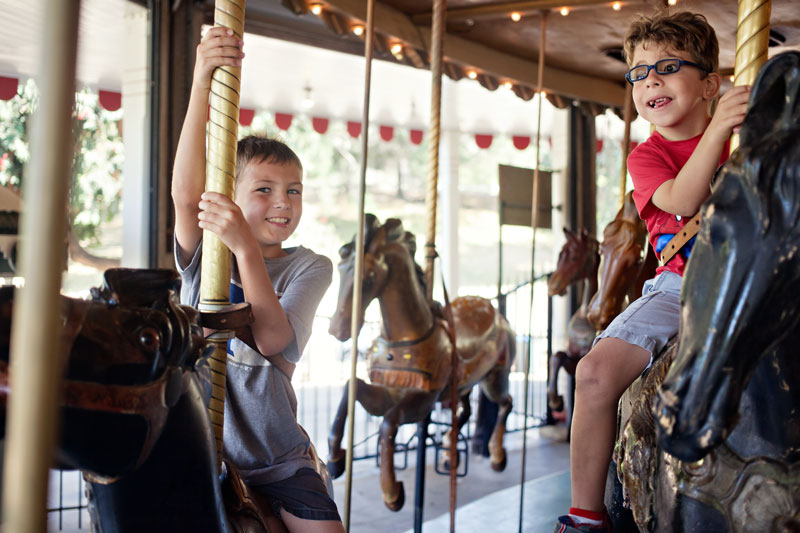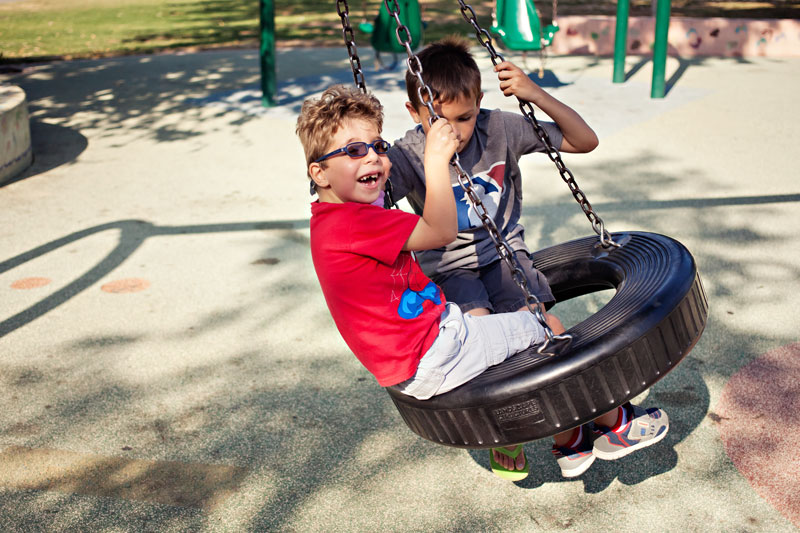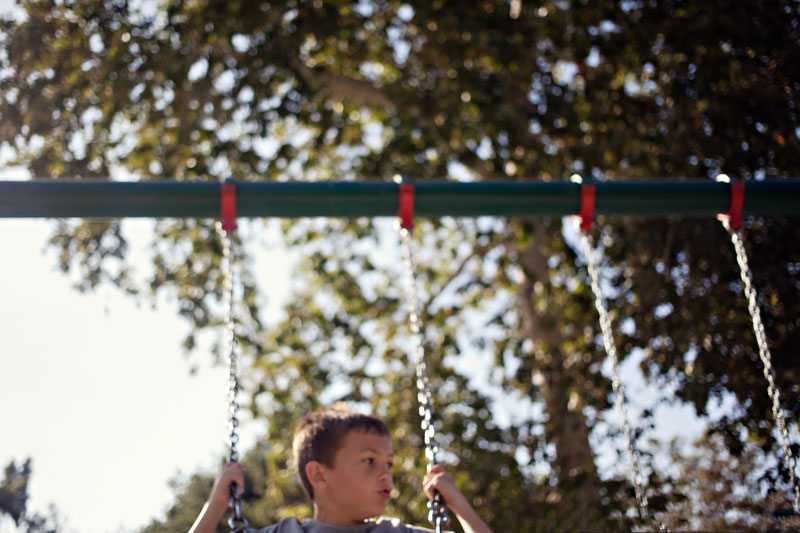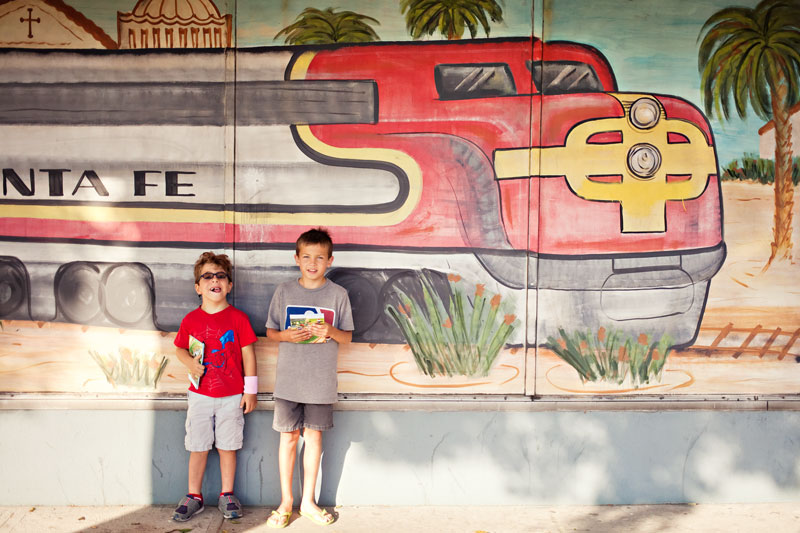 On Friday night, my mom arrived to pick up my nephew and she was able to spend a couple days with us. A little quieter days, since by this point none of us were hardly seeing straight because we were so exhausted. But before they left, we did get to roast 'mallows in the backyard and go to The Cove in Riverside. The boys (and actually the adults too) had an amazing time.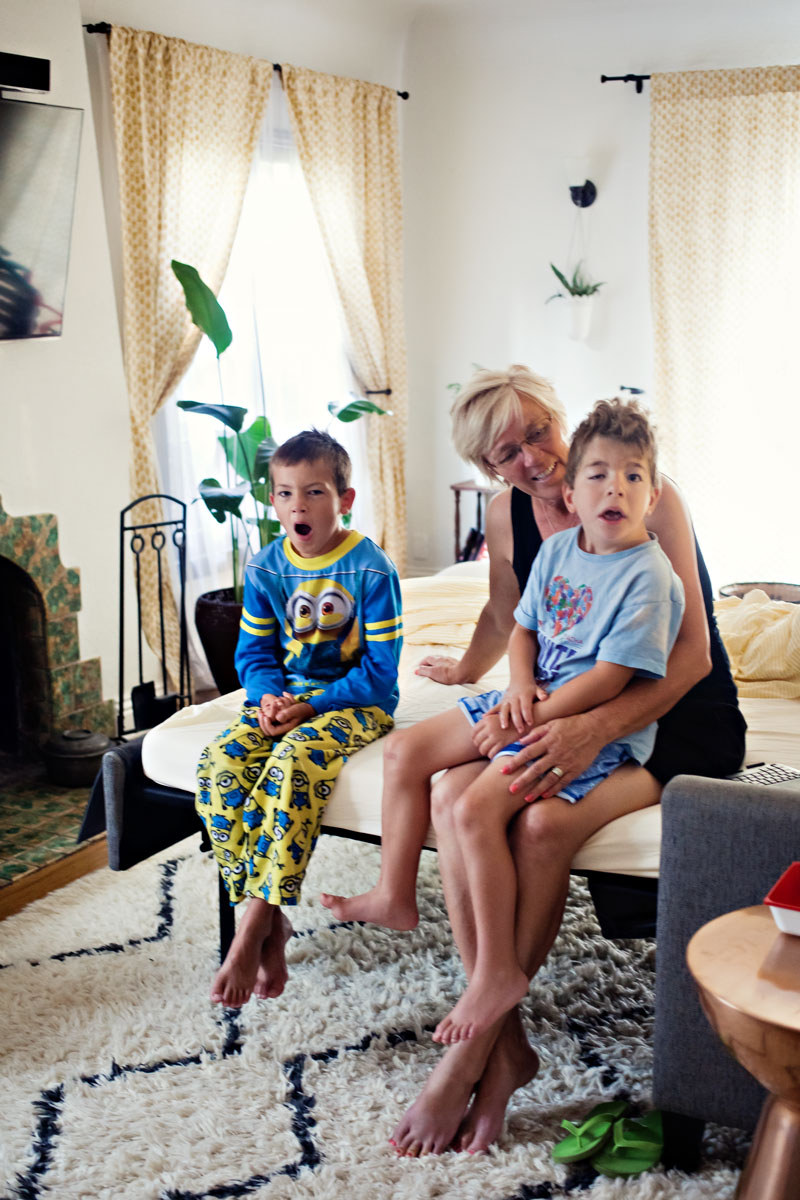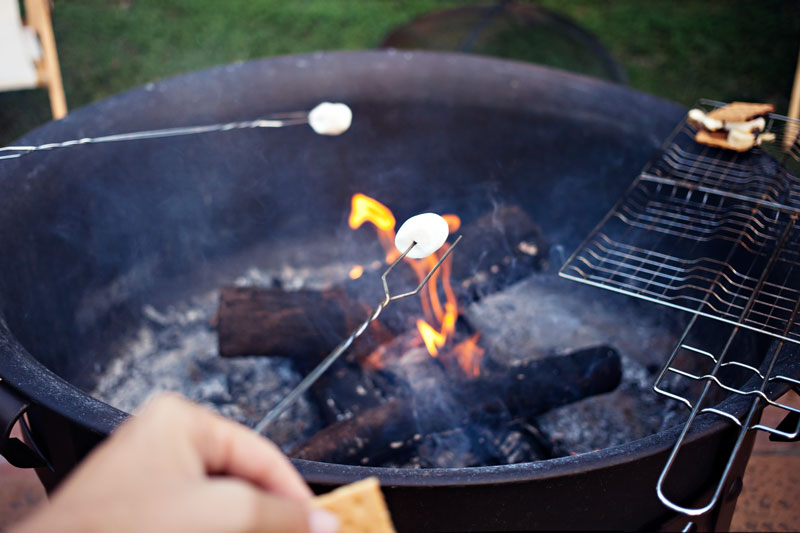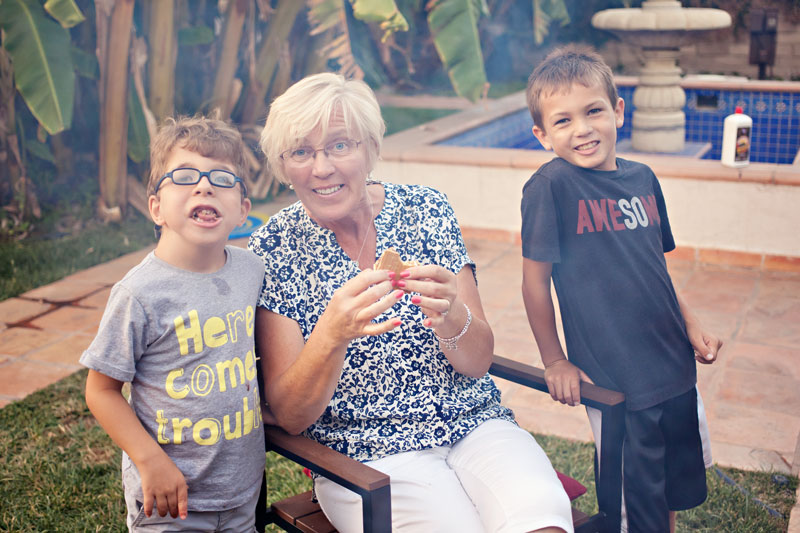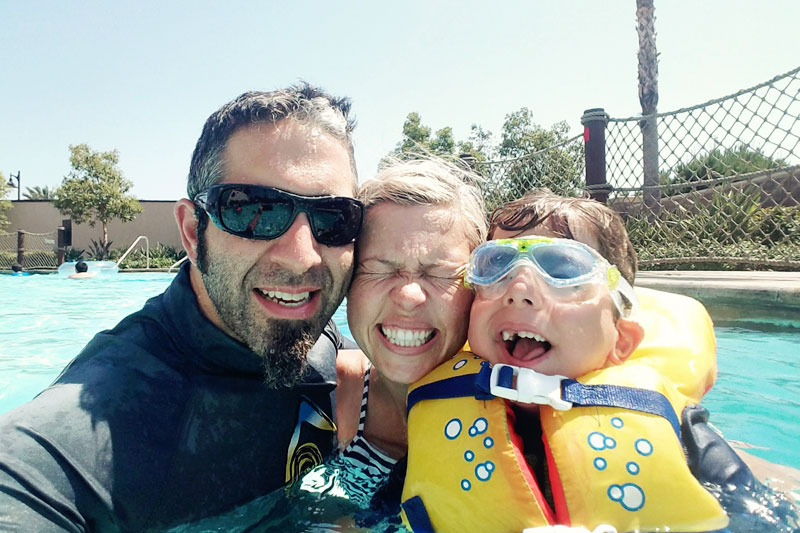 This week, it's been back to our usual programming. Therapy, play dates, gardening, and trying to fill these long summer days. Usually without a shower. Sorry to everyone I come in contact with.
At least Stevie has started referring to me as "mom" again instead of "aunt Jaana".