With all my new shopping habits when it comes to clothing, I admit I haven't completely grasped the fair trade movement 100%.
I mean, what about my iPhone? There aren't many options there. What about eating only locally grown, organic foods? I try when I can.  And what about Stevie's clothes?  Sure, he has a few american-made items, but kids grow out of clothes QUICK – and ruin clothes even QUICKER.  Kitchenware, household items, furniture… The list goes on and on.
So I often wonder realistically how far it can go, and still work for our lifestyle.
Coffee is one of those things I hadn't done much research on.  Typically we buy organic coffee from Sprouts, which made me feel like we were on the right track.  Until I was contacted by Just Coffee Co-op, asking if I'd ever tried fair trade coffee.  I was embarrassed to admit, that even with my coffee love affair, (it's getting pretty serious, you guys) I'd never given it much thought.  So they did what any decent coffee company would do and sent me a couple samples to try!
Hoopie!! … as Stevie would say.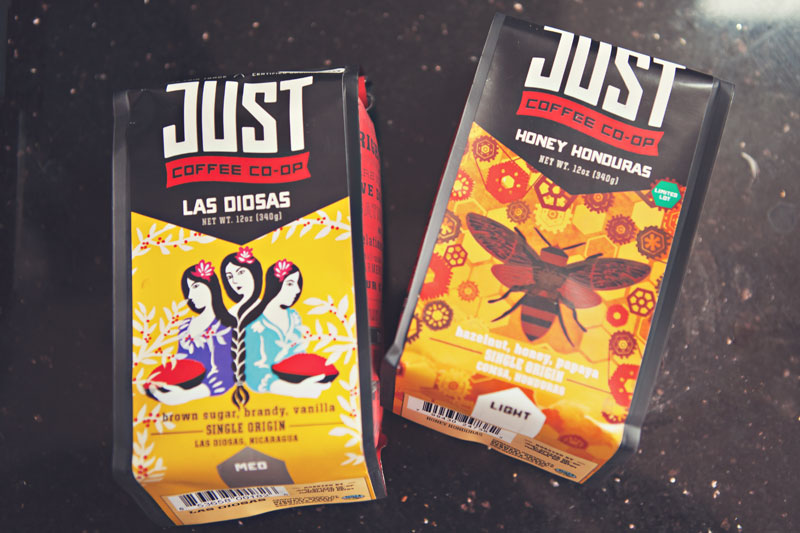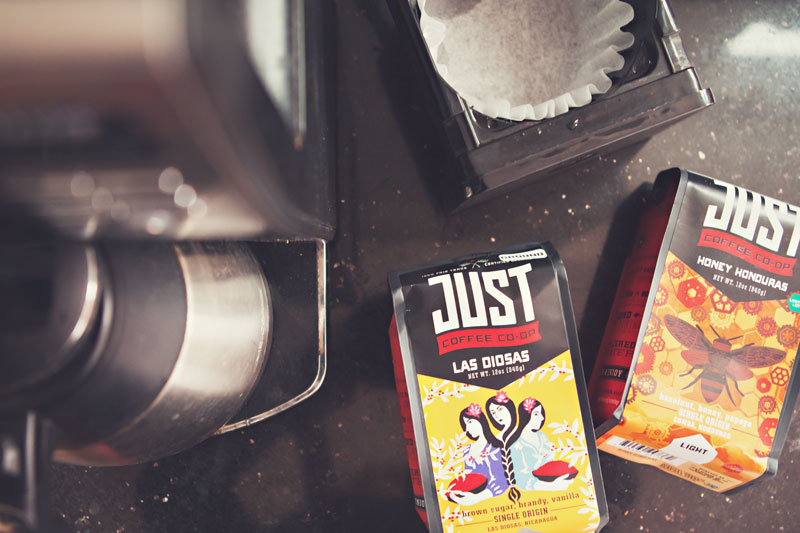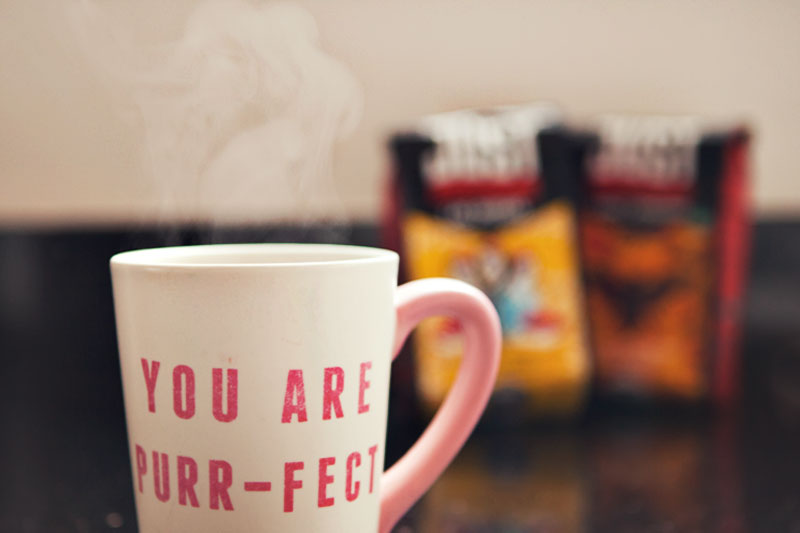 If you have time, I'd love for you to check out their site and read a little more about what makes them special.  I was sold on their philosophy and transparency right away.  And like the helpful blogger that I am, I tasted it for y'all – it's good.  And somehow even more satisfying to drink when you know where it came from.
And I guess when we talk about what we can do realistically to embrace fair trade and ethically made products in our lives, that's it – start small.  Do what you can.  Keep trying here and there.  Do research.  It's not an all or nothing deal.  And it's pretty exciting to see it gaining momentum.
I cropped my head out of this one because WHOA.  Too early to take pictures.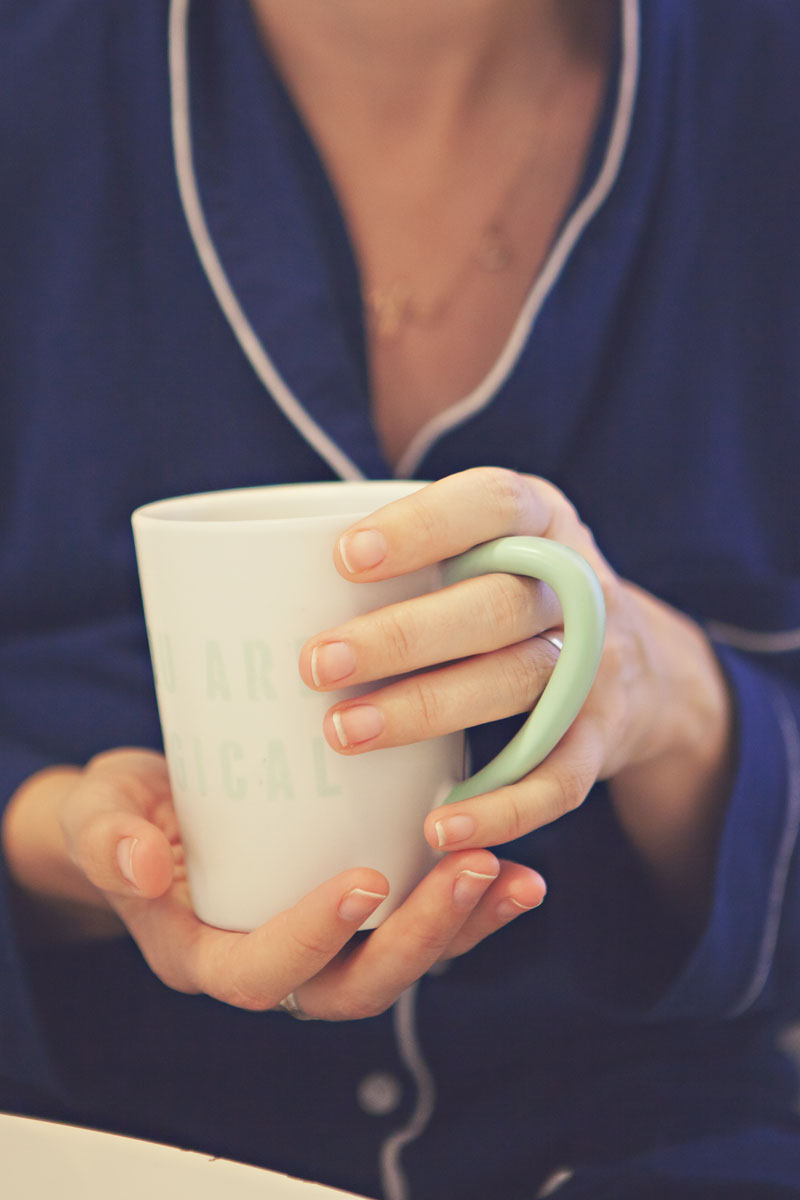 P.S. This is not a paid advertisement.  Just Coffee Co-op sent me samples in exchange for an Instagram post, but I was so impressed with their company, I had a little more to say – surprise surprise.  All opinions are mine!