Happy Friday!
I'm so excited to introduce this sweet little jewelry shop to you all:  InfinEight Jewelry.  Mima is the maker and she is based out of Ottowa, Canada.  Her pieces are inspired by organic, geometric shapes and I love her creative eye — taking things she sees in nature and turning them into unique, wearable, affordable art.
Now, I do have a story for you, per the usual.  Because I am so bad at being a blogger.
Over the summer, Mima was sweet enough to send me one of her pieces in exchange for hosting a giveaway and giving her some Instagram love.  Well, I was so excited to wear the necklace she sent and I got the Instagram post done right away.  But it wasn't until now (3-4 months later) that I was cleaning my office, going through a pile of papers on my desk, and found her note with all the details for the giveaway.
Ummmm…. how the heck did I miss that?!
Organization is not my strong suit, ok?  So, you guys.  Since she was nice enough to forgive me and agree to still do the giveaway — let's make it a good one.  It's kind of the perfect time, since we're in the midst of the holiday season.  So even if you don't want to be twinning with me and try to win this awesome necklace, it would make a beautiful gift for someone on your list.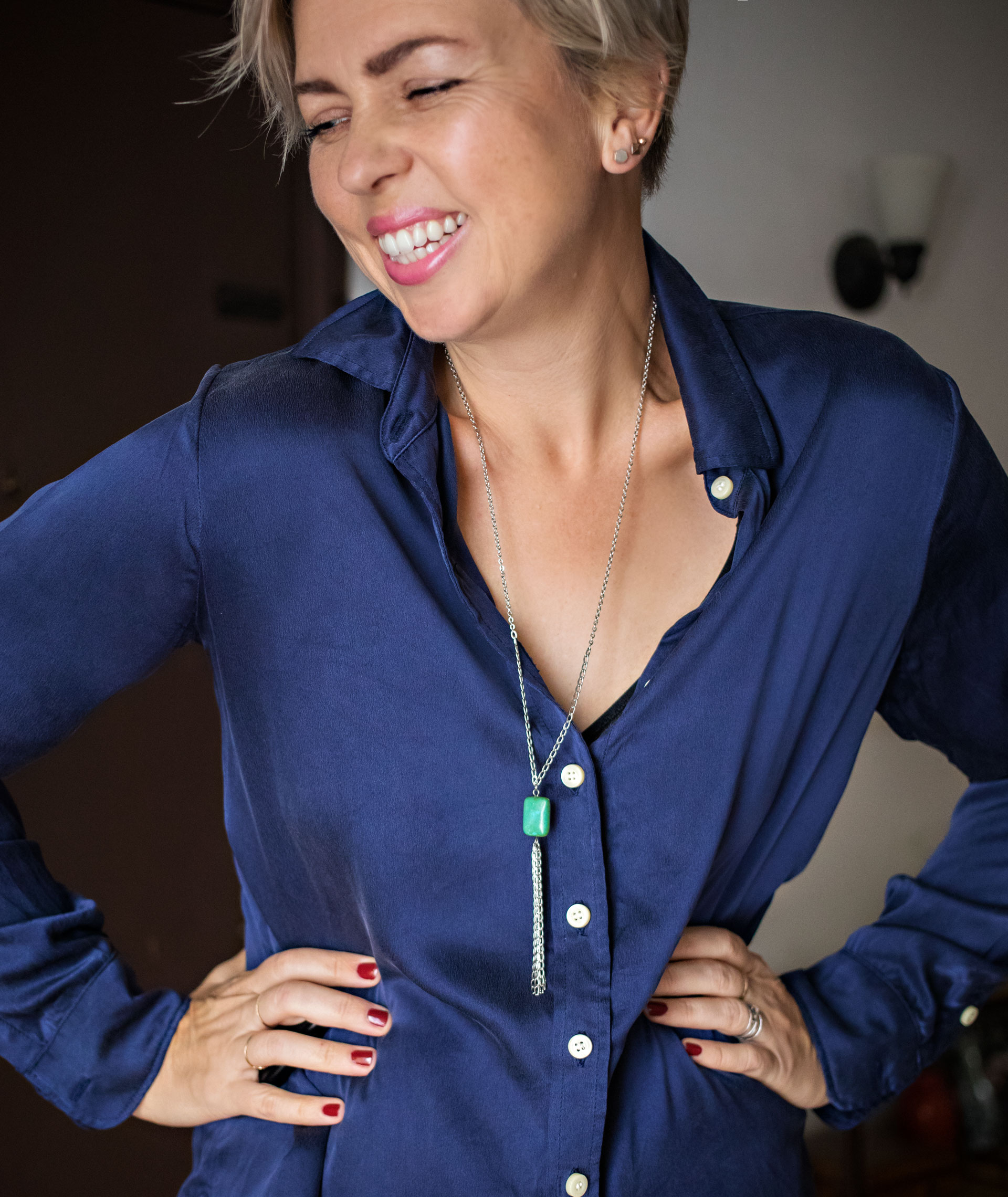 This is specifically an Instagram giveaway, and all you have to do is make sure you're following both of our accounts (hers | mine), take a look at the Bract necklace, and leave a comment on my IG post stating which stone you would choose if you win (turquoise Magnesite, pale blue Quartz, or green Aventurine).
It might be less complicated to just see my Instagram post for details.
If you don't want to enter because you're a party pooper, you can get free shipping on any item this weekend only (!!) with the code THISMOMSCODE.  And coming from Canada, that's a good deal.  But the code expires on Monday 11/20!
And just for the record, here are a couple of my other favorite pieces from her shop right now:  one | two | three
Good luck everybody!  Giveaway winner will be chosen at random on Monday!
loves,
jaana