For the past 10 days, I participated in a popular online styling challenge where you take 10 items of clothing (shirts/pants/shoes) then mix + match those items to make 10 different outfits.
When I originally chose my 10 items, it was surprisingly easy.  I thought I had it in the bag.  I took a look at my calendar along with the weather report and quickly grabbed the following:
I enjoyed picking the pieces because it was like I was packing for a trip.  And #humblebrag: I am really good at packing for trips.  Also, that was not humble.  Just a straight brag.  Sorry.  But as I saw items hanging next to each other, I patted myself on the back.  Every single top went with every single bottom and I threw in 2 pairs of shoes to round it all out.  Seeing everything hanging next to each other also gave me new styling ideas immediately, which surprised me.  Like why hadn't I thought of pairing those things before??  Good lesson in how I look at my closet.
The challenge started out well enough.  Then Mother Nature saw my outfits.  And she laughed.  Because while I knew it would be warm during the 10 day challenge, I didn't quite foresee just how warm.  It got up to 106 degrees at one point, so a lot of the cute ideas that I had in mind never actually made it onto my body.  There was no way in hell I could layer clothes at a time like this!
So.
Couple challenges.
The heat and the impending sweat situation.  Let's just say I was grateful when laundry day rolled around.  And even then, I had to hand wash some items in between wears just to freshen them up.
I also got tired of these clothes by about day 6.  No coincidence that day 6 was the peak of our heat wave.  It made me annoyed and ready to move on.  Switch some things out.  Throw anything with long sleeves that makes me excited for Fall into the garbage.  Stupid Southern California Fall.
I had one cheat when my husband surprised me with a nice dinner for our anniversary: heels.  Brought in a pair of heels because one simply does not wear sneakers or Birkenstocks to Perch.  Well actually, some people do. But not this girl.  My jumpsuit worked beautifully for our evening out though, so it was just a little tiny cheat when you think about it.
Would I do this again?  Absolutely.  I think it's a great exercise in seeing what your clothes can actually do when you just look at them a little differently. It also helped curb my shopping appetite, because I had these 10 items to focus on.  I highly recommend it to anyone looking to switch things up or pare things down.  I've been capsuling for 2.5 years and even I learned something!  Heck, I might even just take 10 items out of my closet and play dress-up in the mirror once in awhile to see how I can style things in a unique way.
While I'm not completely in love with all of these outfits, I know there's even more that can be done.  And that's the cool part.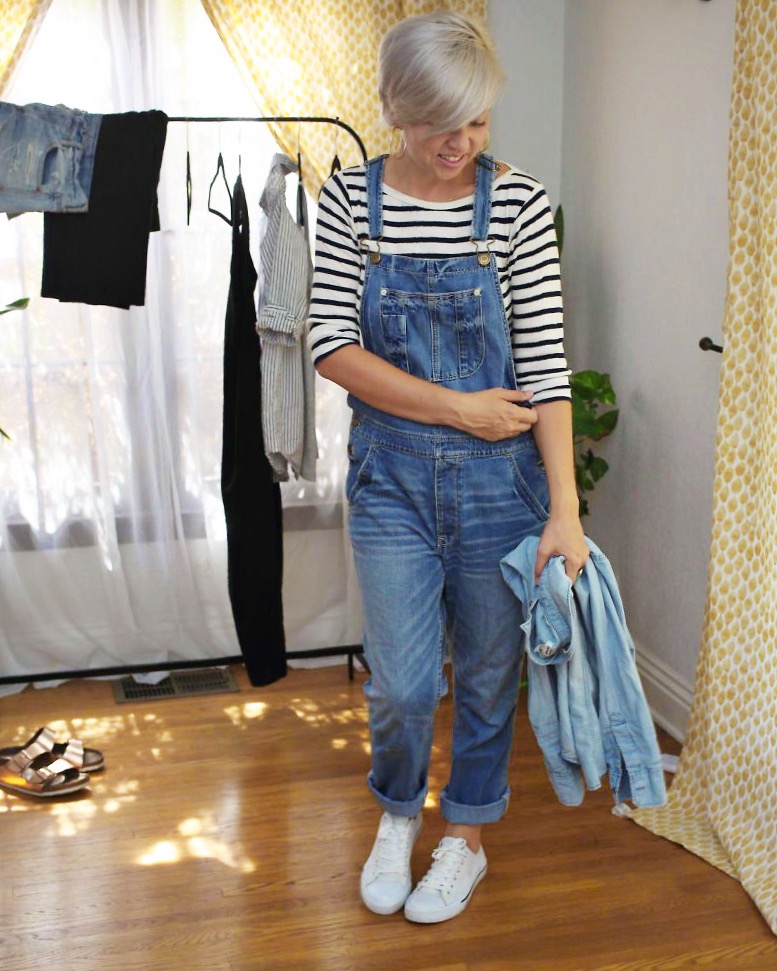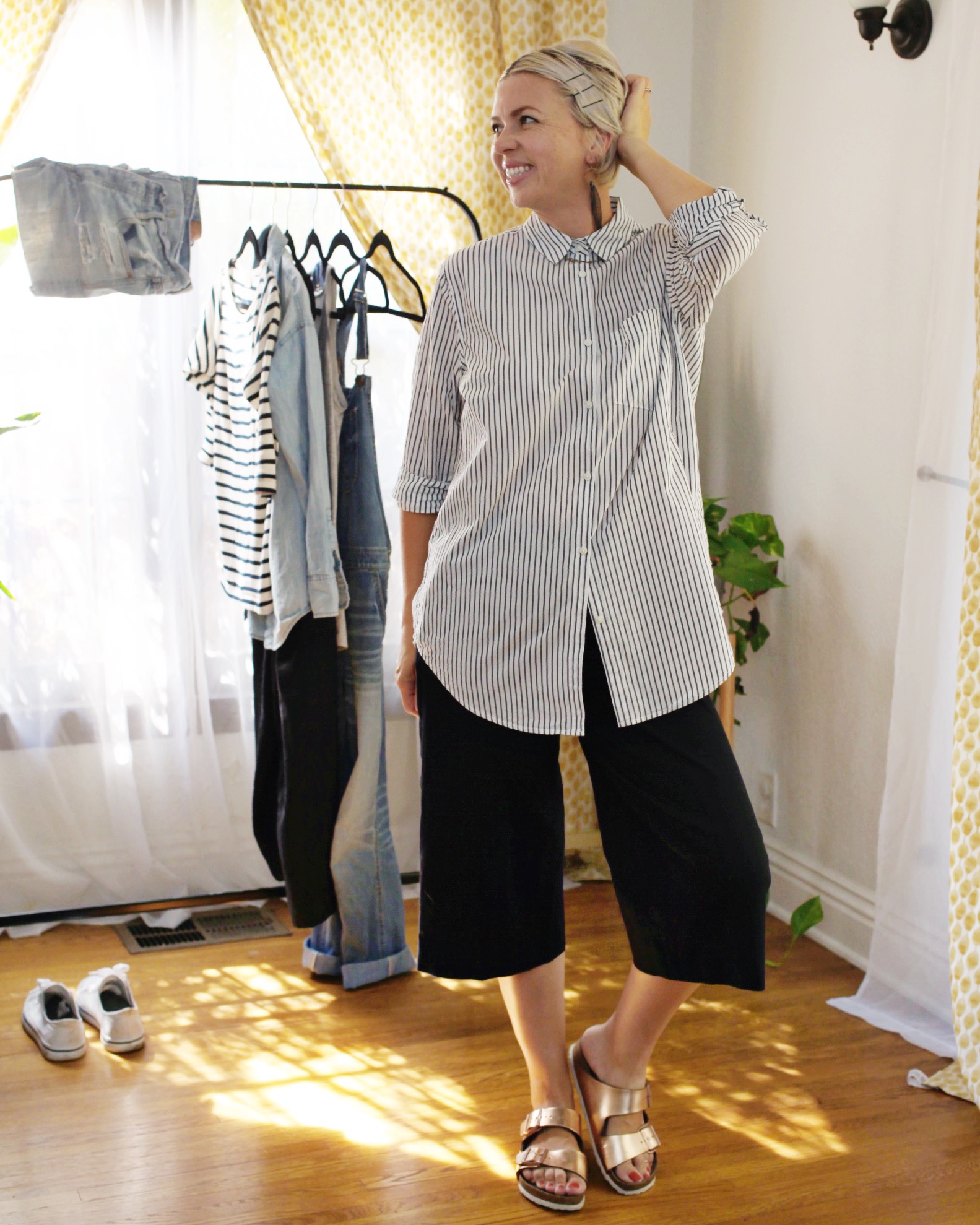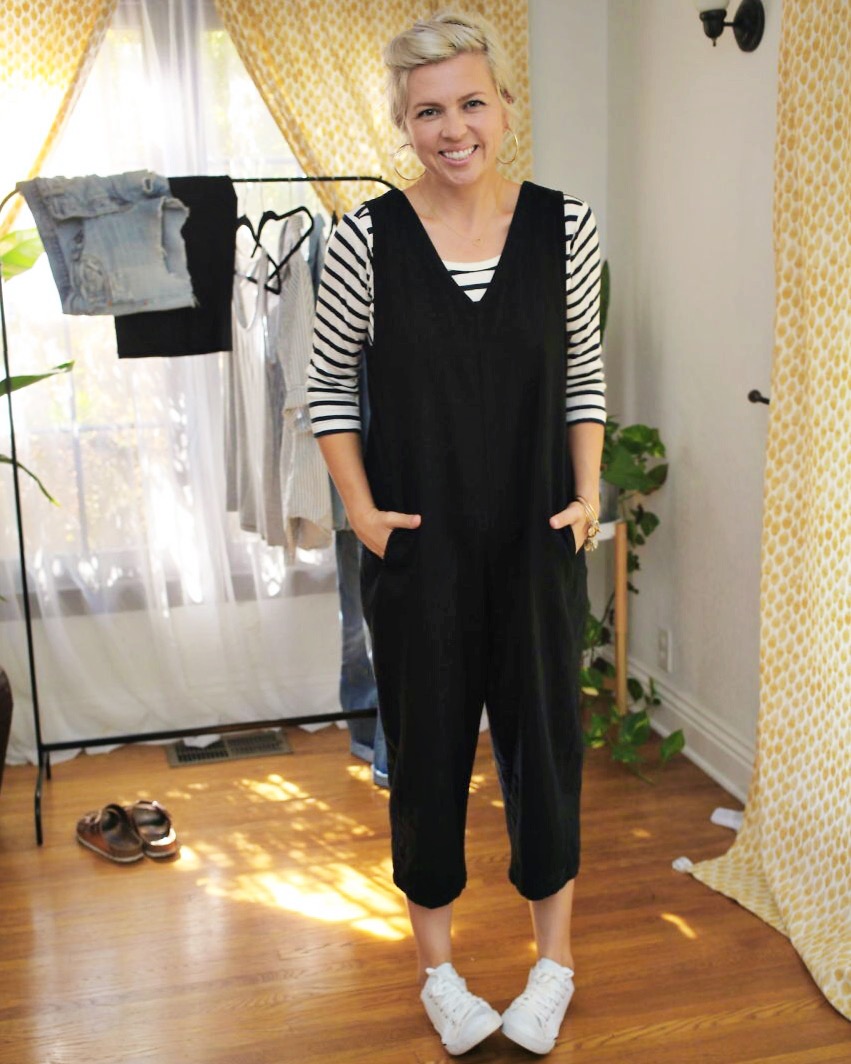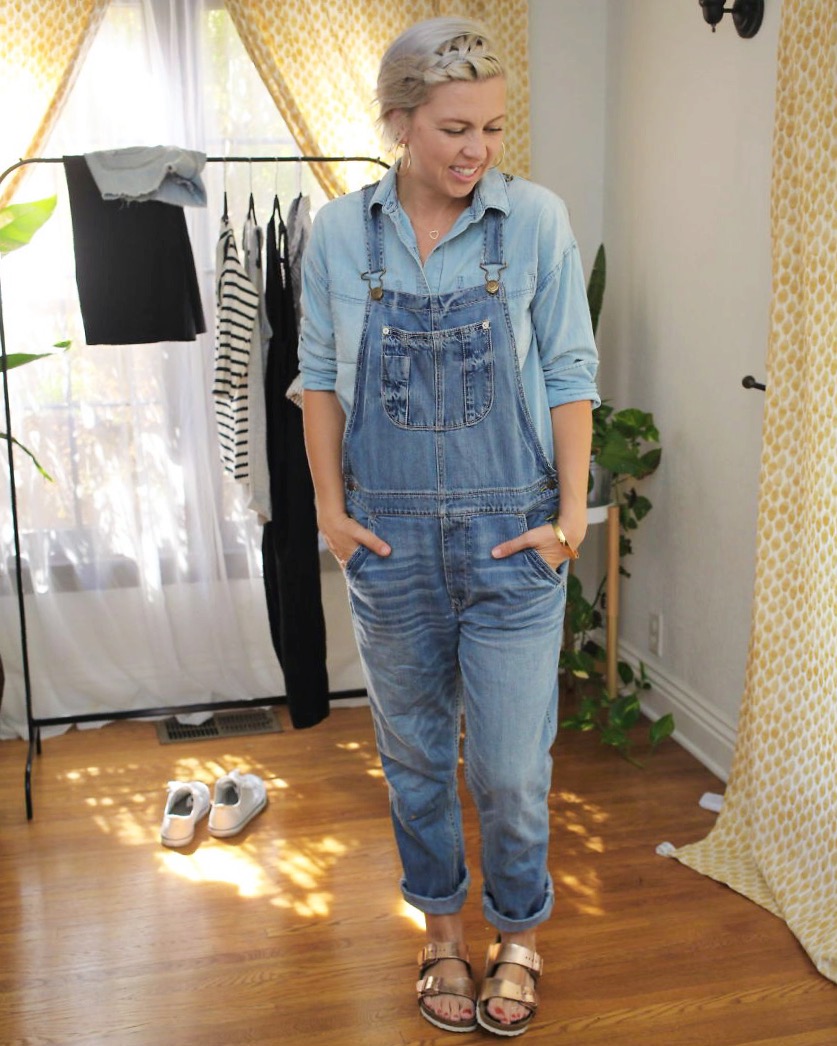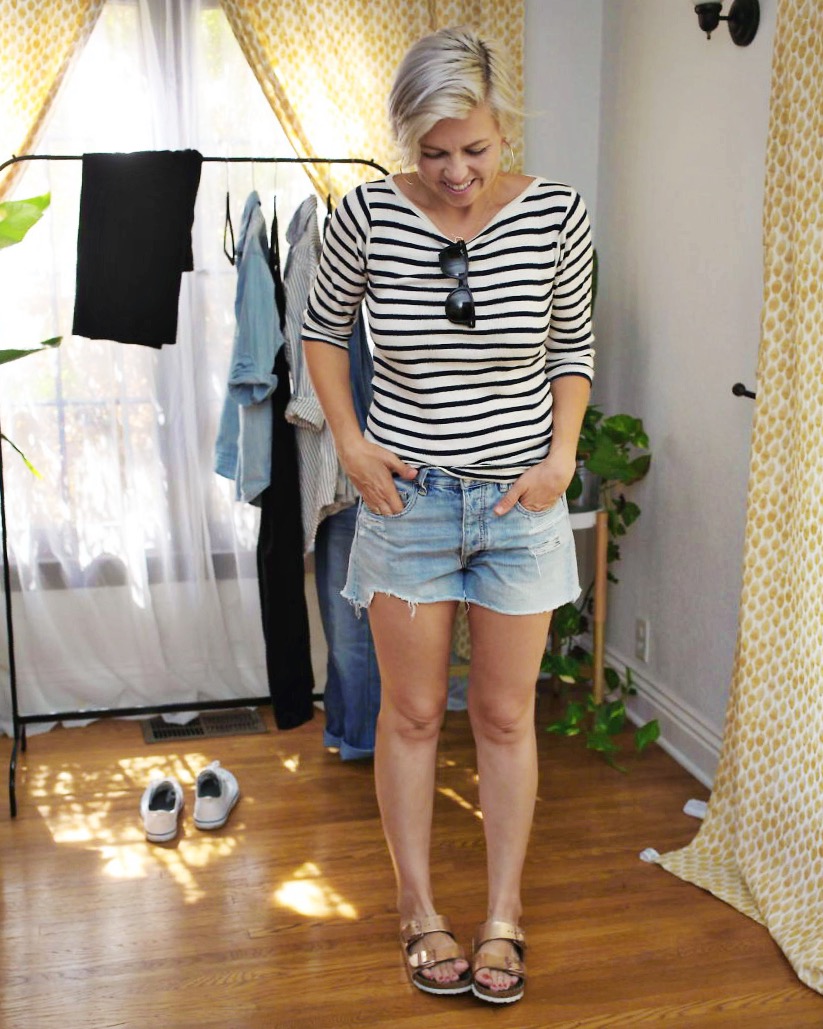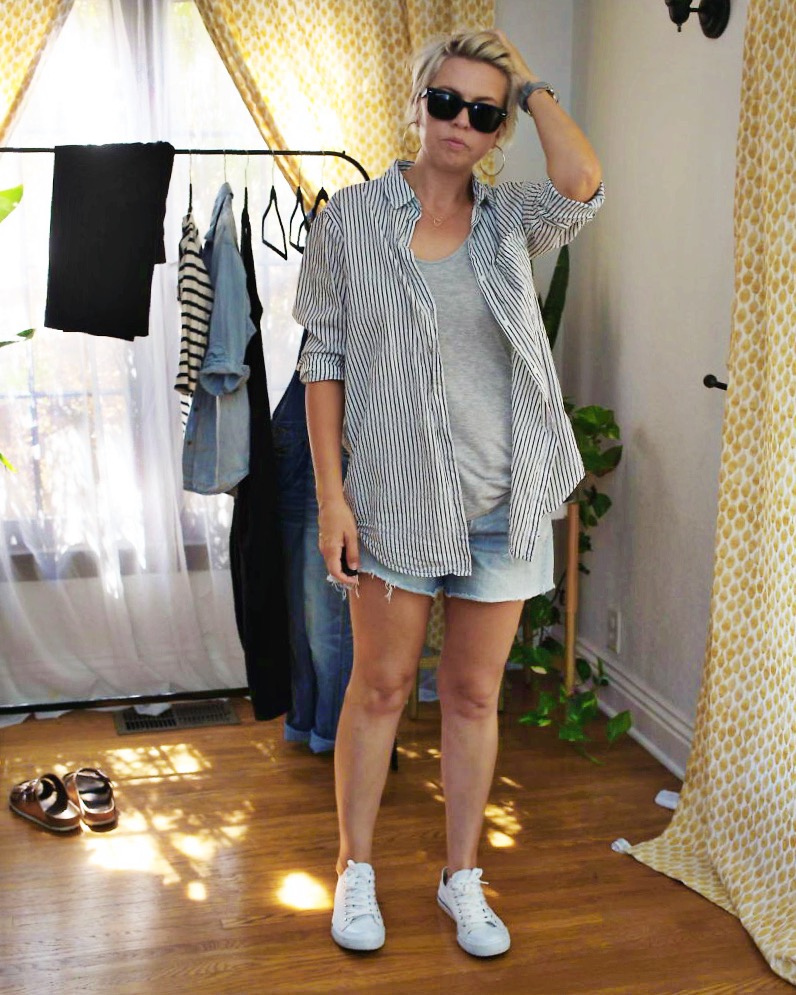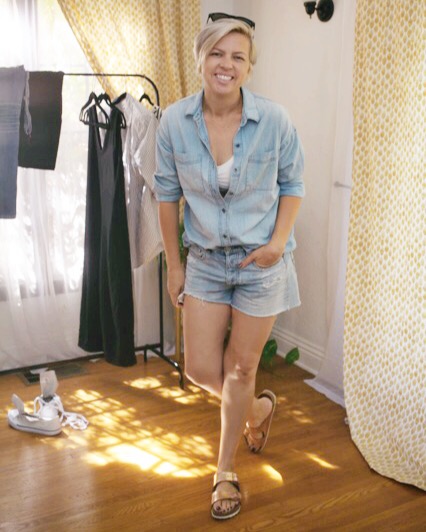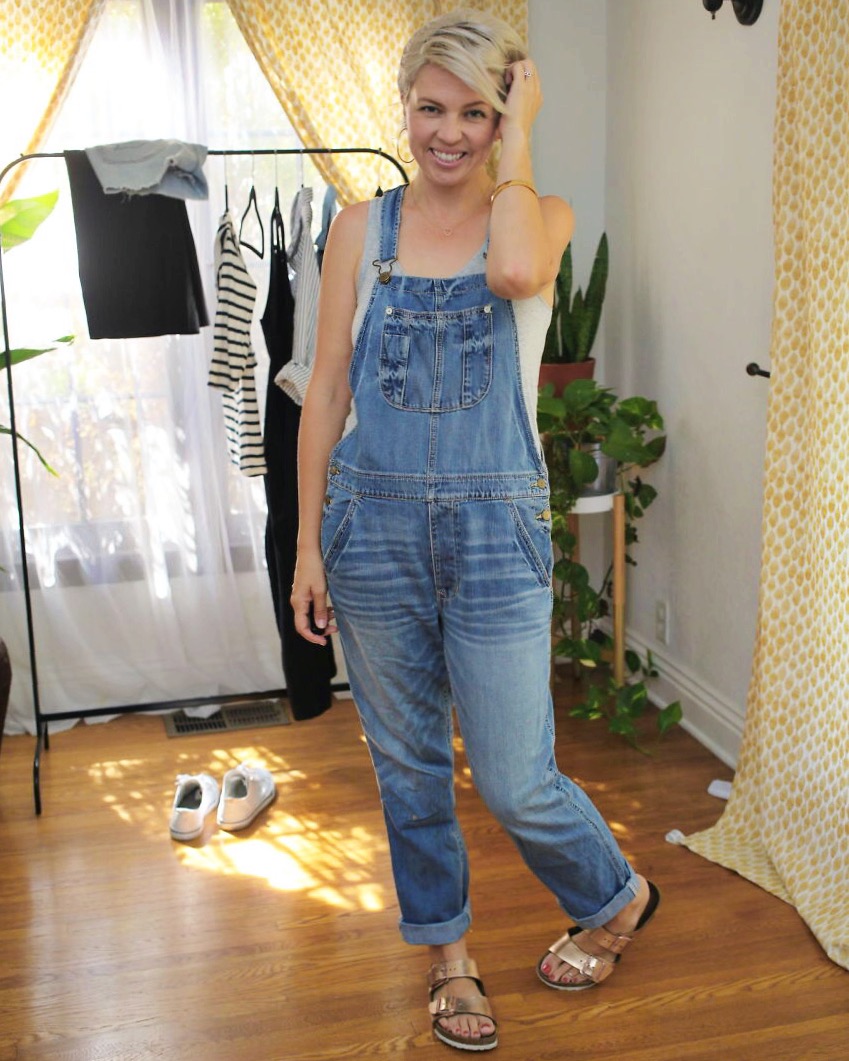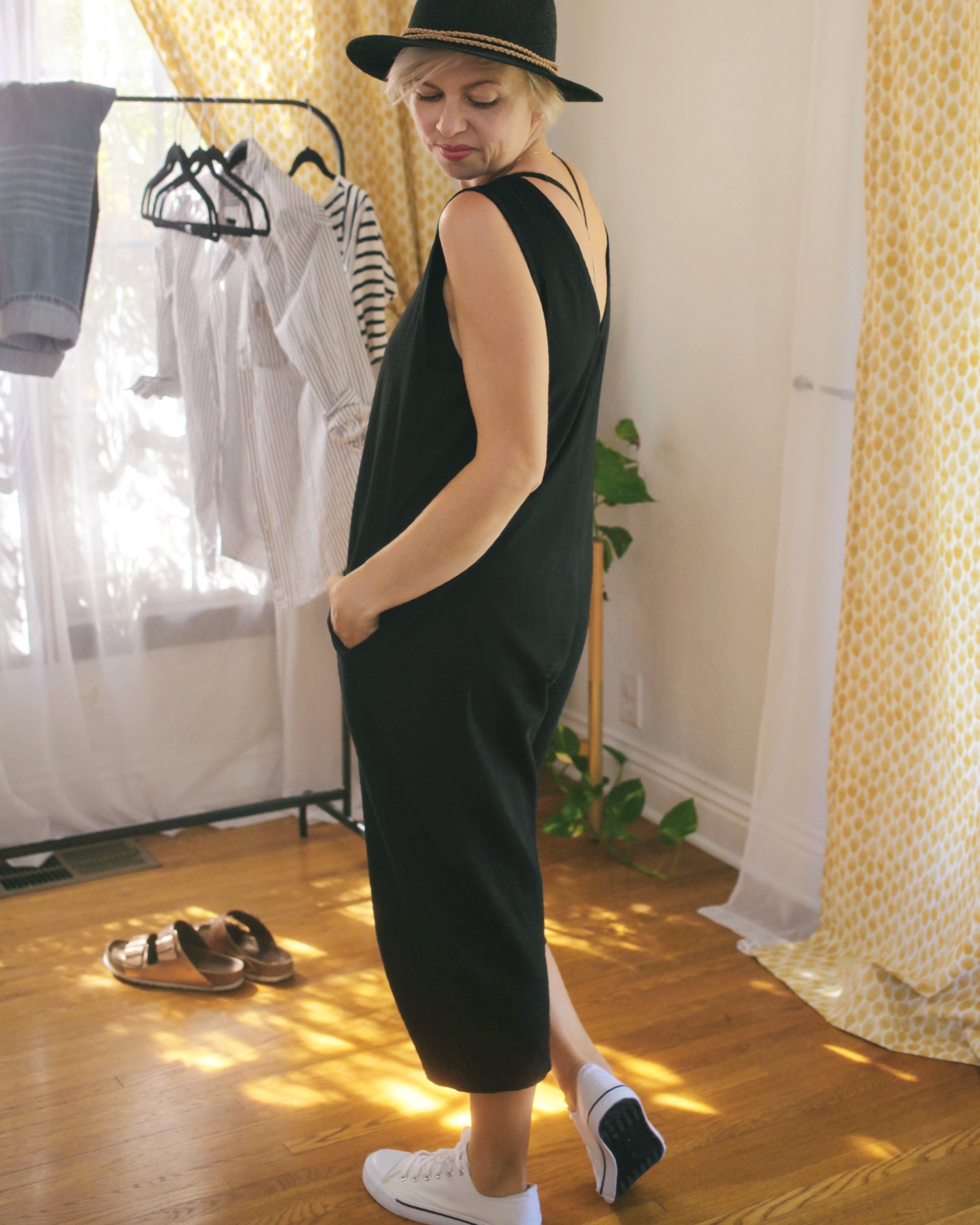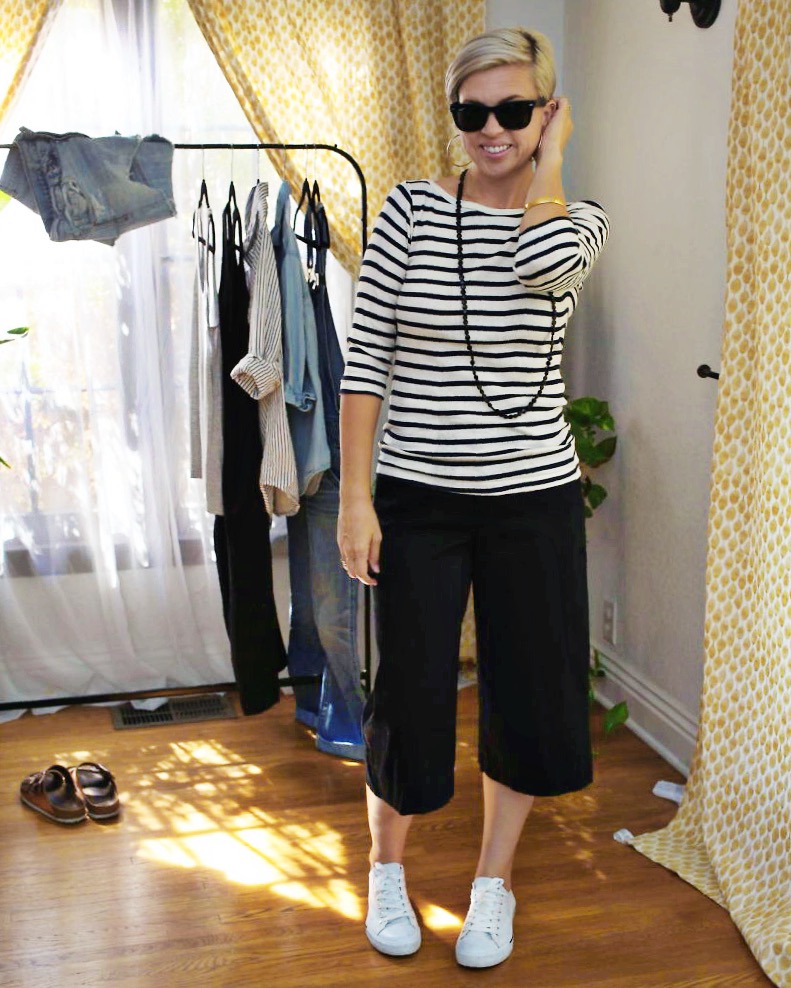 If you want to see some really great outfits, check out the hashtag #unfancyremix on Instagram, and more specifically miss Caroline's awesome Unfancy blog.
Now if you'll excuse me, I'm heading to my closet to admire – and maybe hug – the rest of my clothes.  Just a little hug, I won't make it weird(er).