I stopped eating dairy for the most part back in January, and my allergies have almost completely gone away. Isn't that crazy?! But once in awhile you just HAVE TO have a piece of cheese, don't you?
I was just reminded by Stevie's teacher that it's a holiday weekend!  But not much to be excited about here.  Paul has to work. Stevie and I will try not to kill each other.
There is no better way to feel like an idiot than rear-ending somebody.  Which I did this morning!  Go me.
If you follow me on Instagram (@photosbyjaana) we are having some fun this week voting for which shoes in my high heel collection should stay or go.  I want to keep all of them, but most of them haven't been worn in 5+ years, so it's time.
Hey look!  I got out of my cut-offs for one day!  And you better believe this outfit got dirty within 30 minutes of putting it on.  Nothing a little Tide can't fix.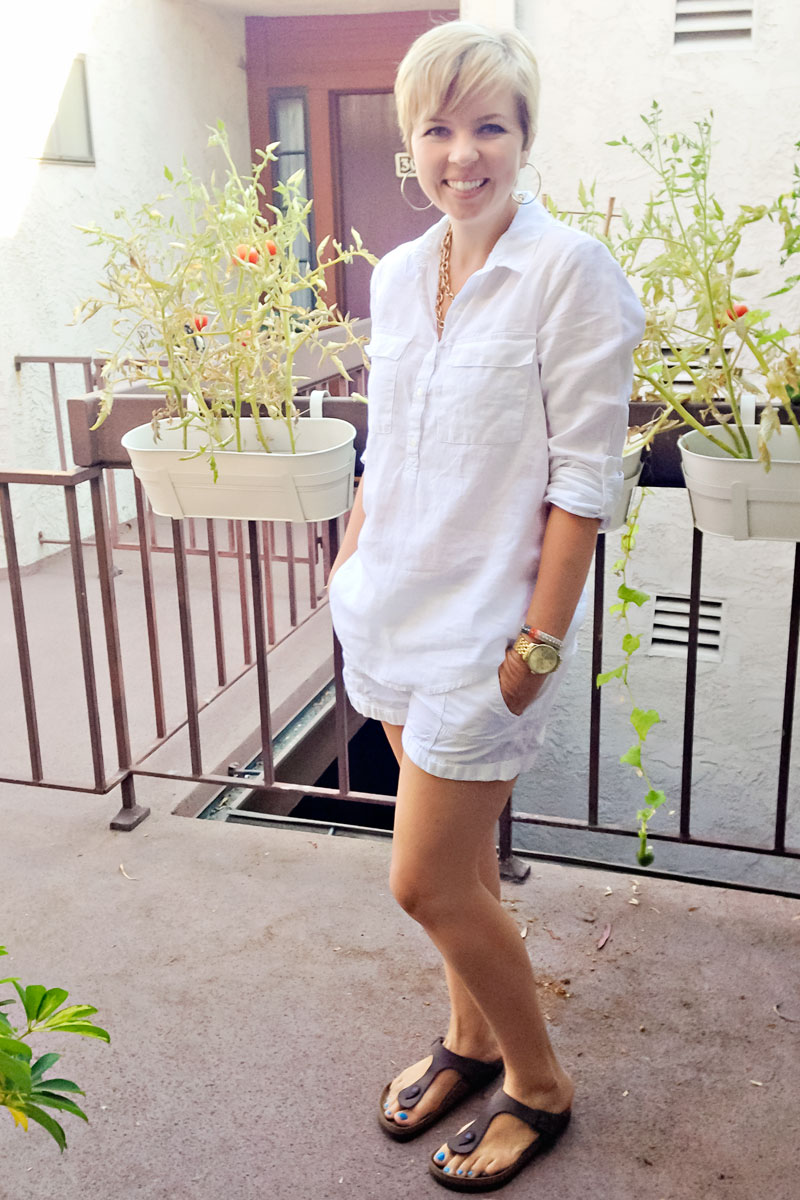 Happy Labor Day!