I've been having pain in my thumb joints. And sadly, I think it might be from scrolling on my phone too much.
The other day my husband asked why I was acting weird and I told him it was probably from having the same conversation with Stevie 7,000 times that day. He said "well that's nothing new…"   Yes. EXACTLY.
I was shocked when I slept so well the other night after drinking coffee at 5:30 pm. Turns out, I actually opened a package of decaf instead of regular. All this means is that now I have two useless packages of decaf open.
That moment when your kid wets the bed and you only realize it a few seconds after snuggling into him. Aaaaahhhhh so warm and… wet??? No! Ack!
The cool days this week were a welcome relief, solely for the fact that I got to wear this jacket one time this winter.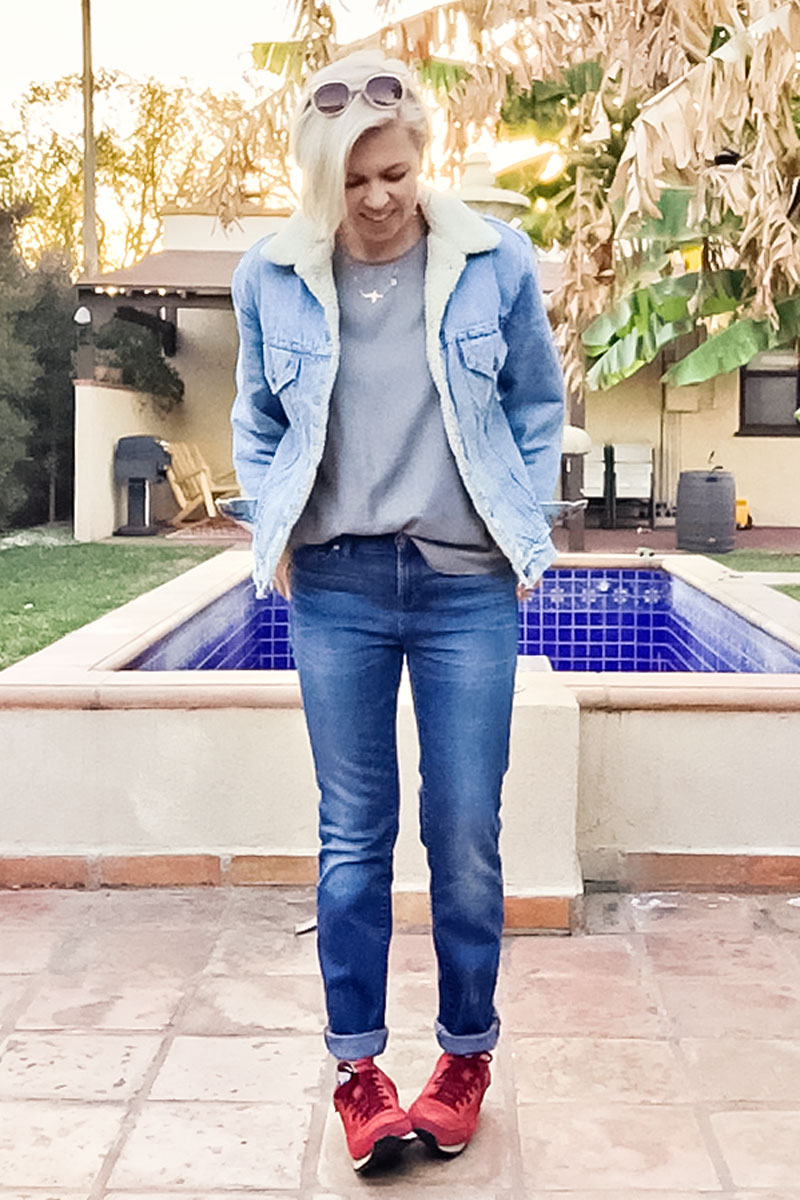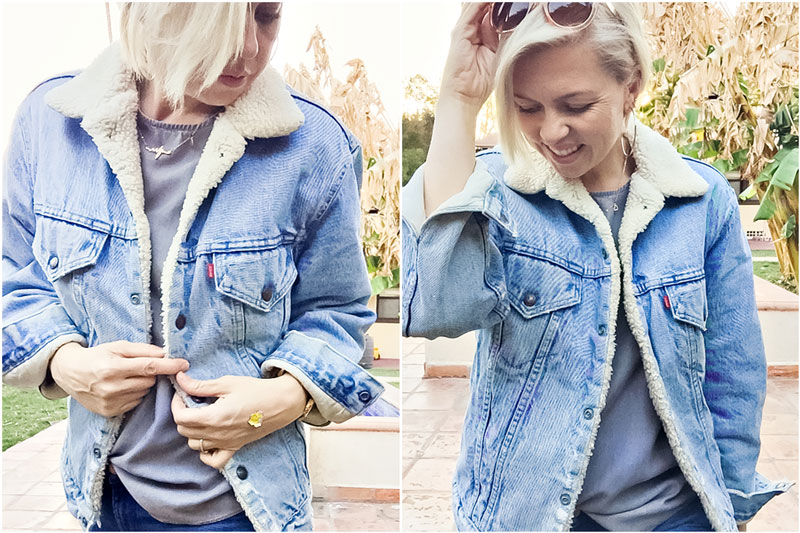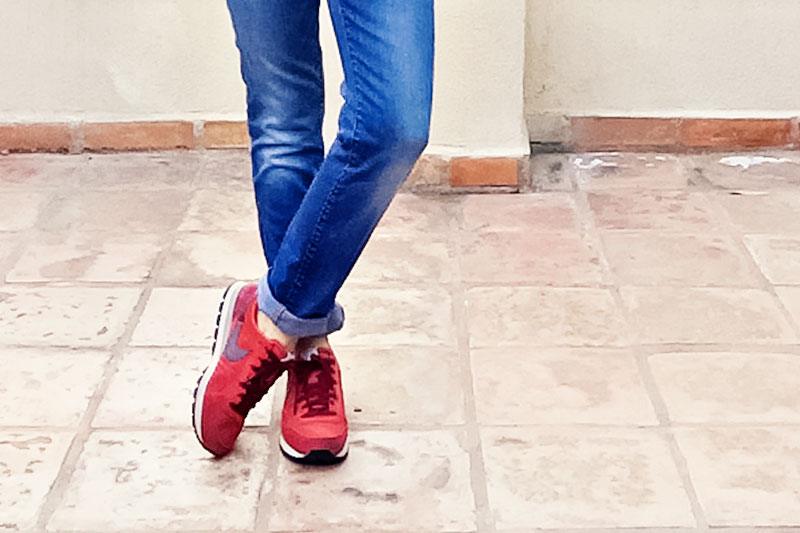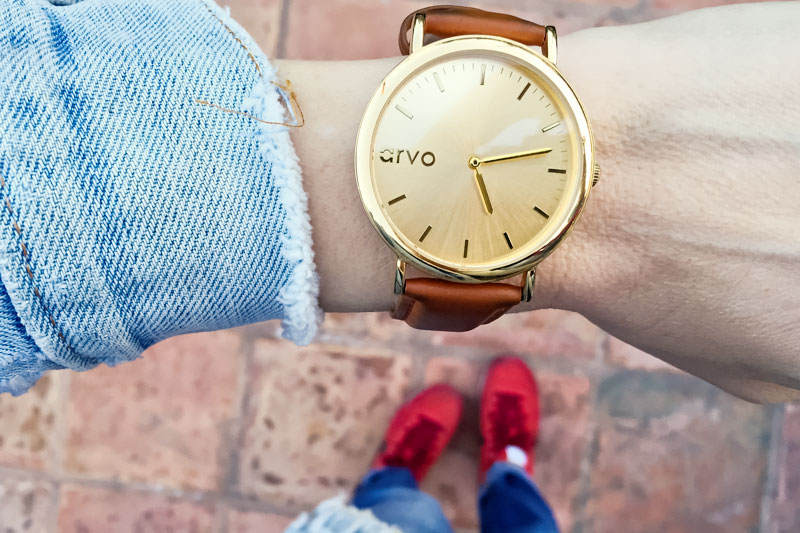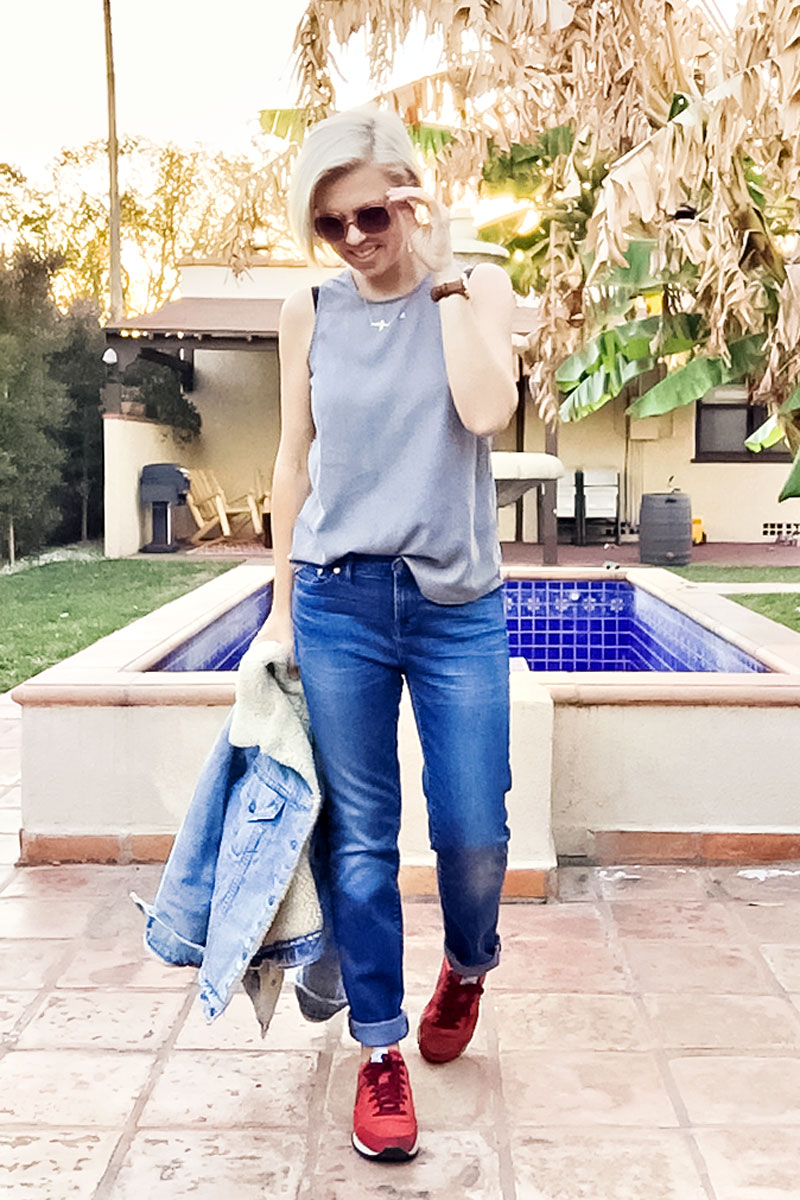 top: old from gap (better option) / pants: old from madewell (better option) / jacket: reta's rags (cool vintage finds!) / sneakers: old nikes (better option) / watch: arvowear / sunnies: old from h+m (better option) / hoop earrings: target (better option) / heartbeat necklace: gift