There are two types of people in this world. Those who use a Squatty Potty and those who don't know what that is.
When your cat gets into the dog treats and eats every single last one and you wake up to barf and poop all over your bathroom. (Thanks for not ruining my rug though, Gadoo!)
I was so behind on the laundry that I actually ran out of underwear for the first time in my life. That got me caught up real quick.
I've been putting dark chocolate chips in my protein shake because I'm an adult and I can do whatever I want.
Stevie will be home all next week since summer school ended and summer camp is yet to begin. Let's all take a moment to be glad I'm PMS-ing now, because our lives could very well have fallen apart when I got sent off to jail. (Voluntarily of course because it'd be like a vacation.)
There's been lots of dog training going on. So far, so good, except for the ugly pouch I have to wear.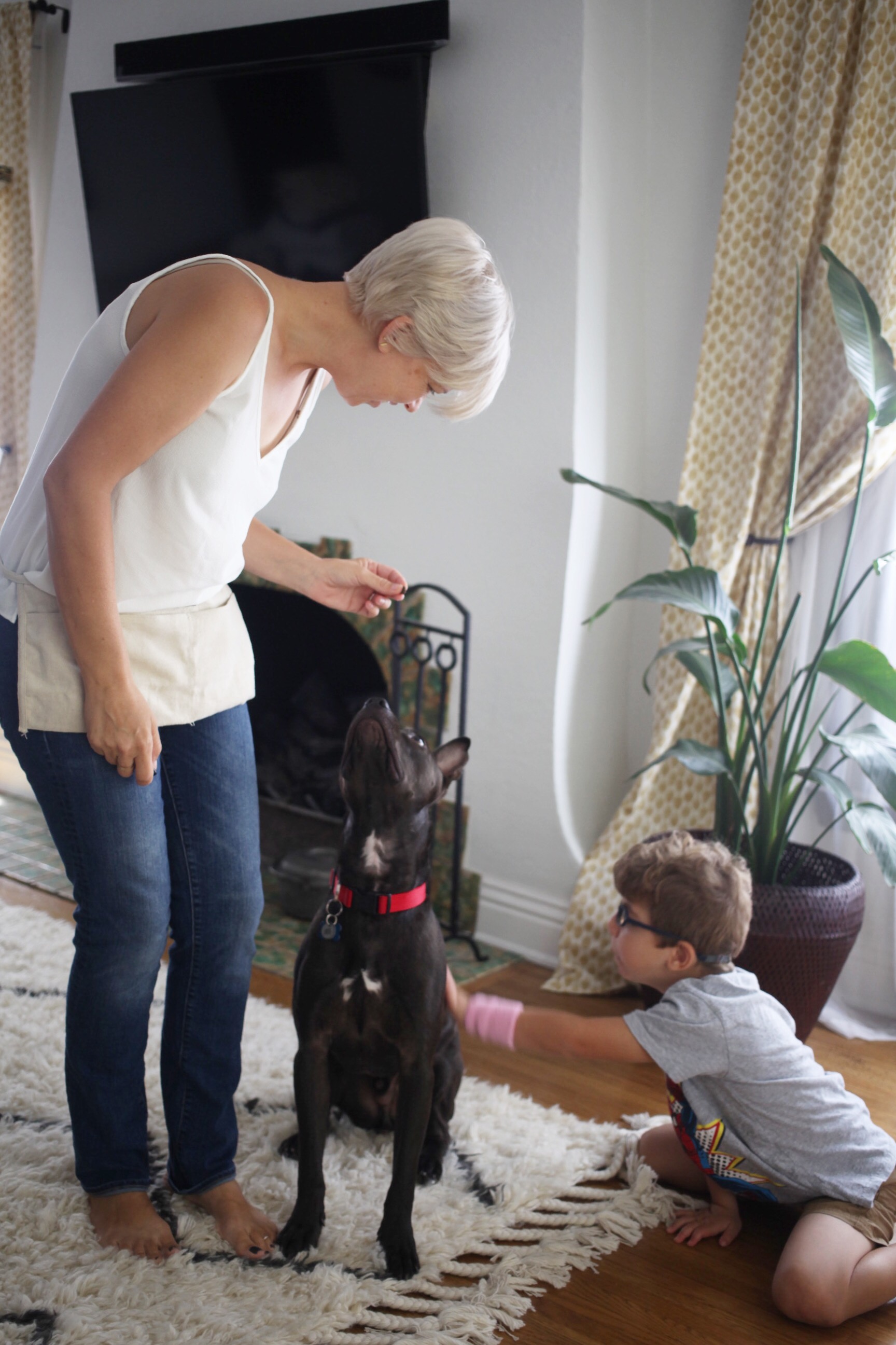 But there is seriously no easier outfit to upstyle than denim and a white tank. Some accessories, a front tuck, and pulling my hair back only took 5 minutes – but looks like I tried.
top: american apparel // jeans: old from gap (better option) // sandals: old from nordstrom rack (better option) // purse: old from Target (better option) // watch: arvowear (get 15% off with code 469w383) // bracelet: kate spade (gift) // necklace: old from F21 (better option) // sunnies: ray-ban