It's been awhile since I've had a confessions post!  Either funny things have stopped happening to me, or I've lost my sense of humor.  Or I'm just too busy to remember anything funny.
We had to buy a baby gate for the dog.  So that he'd stop pooping in the living room in the middle of the night.
I never realized how many steps there are to putting on underwear.  I'm trying to consistently help Stevie put on his own, but between getting him to balance and fit his giant feet through the leg holes and hold the edges of the underwear just so — it is an exhausting process!!  No wonder he'd rather just lay on the floor screaming.
I currently have 14-ish loads of laundry to fold.  Fix it, Jesus.
Apparently I'm an overly-attentive gardener — I keep killing my cacti with too much water.
Are any of those funny?  I don't know anymore.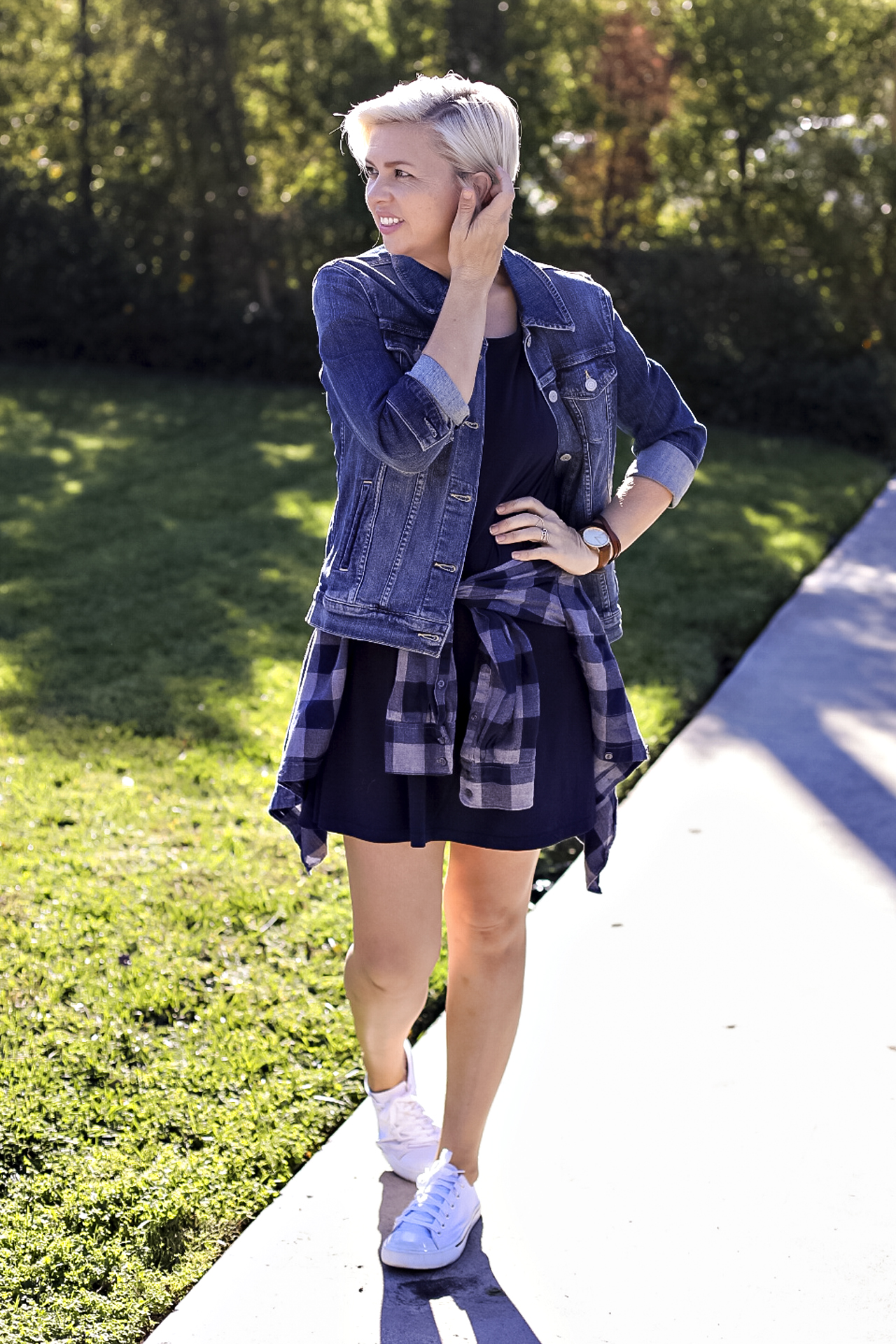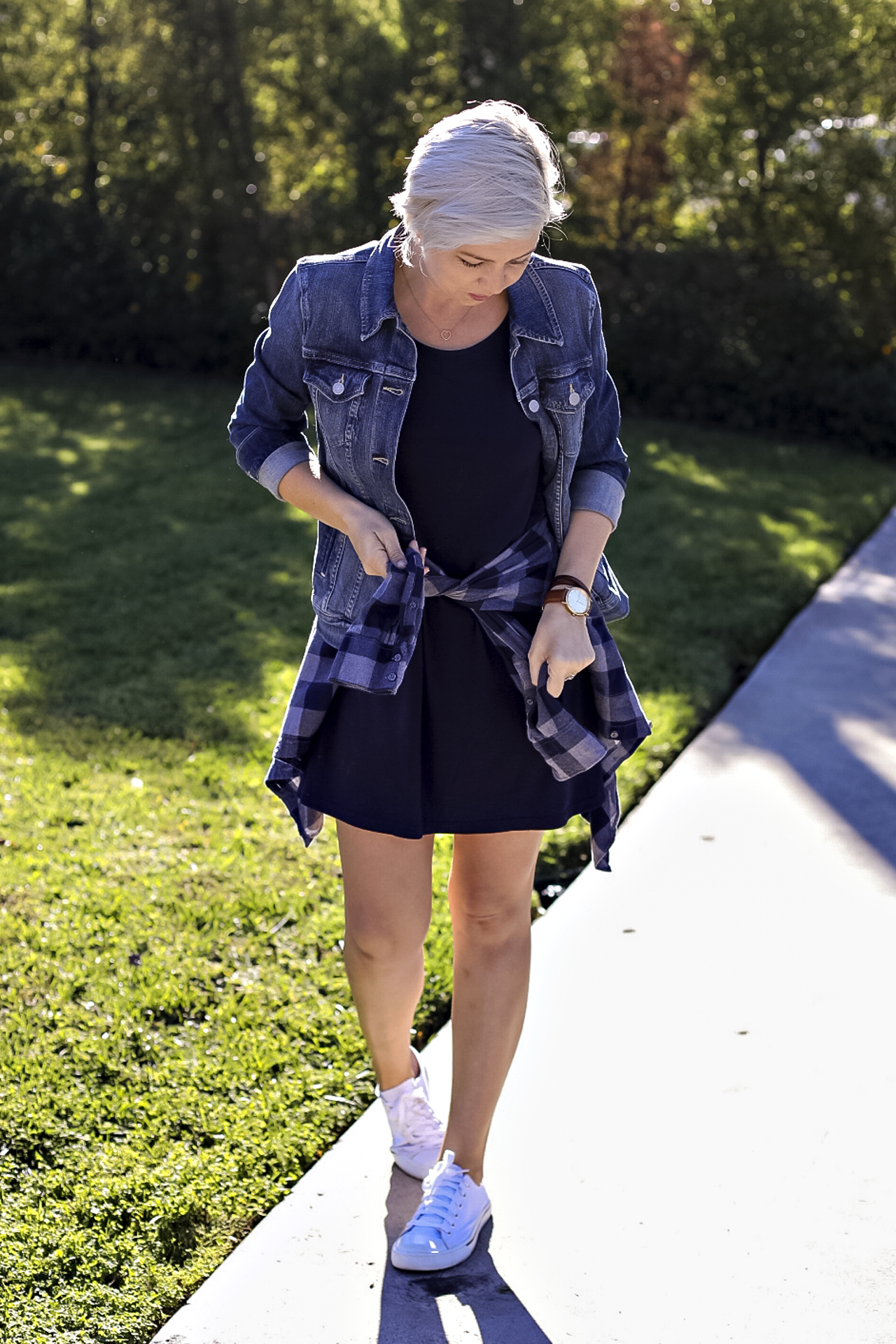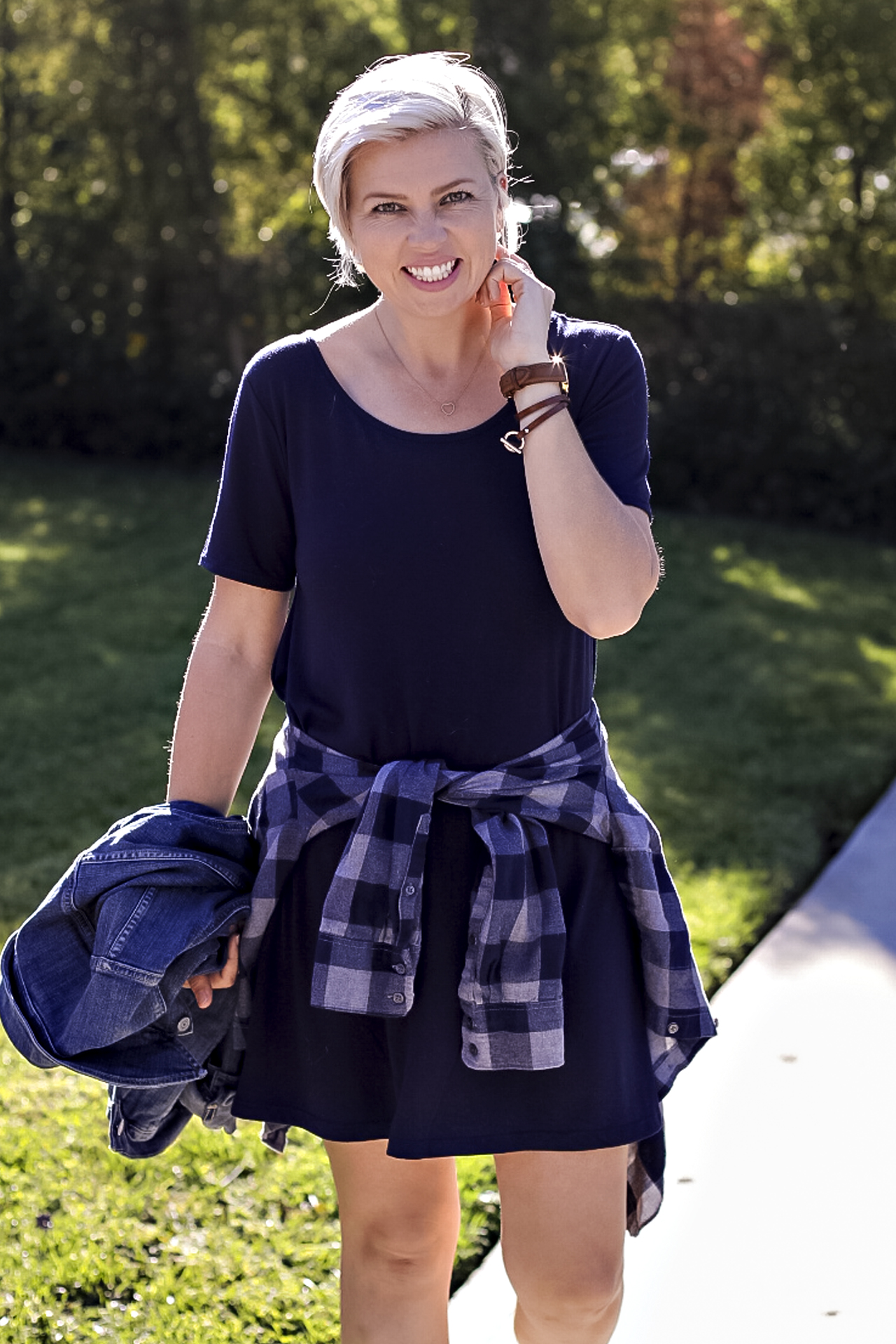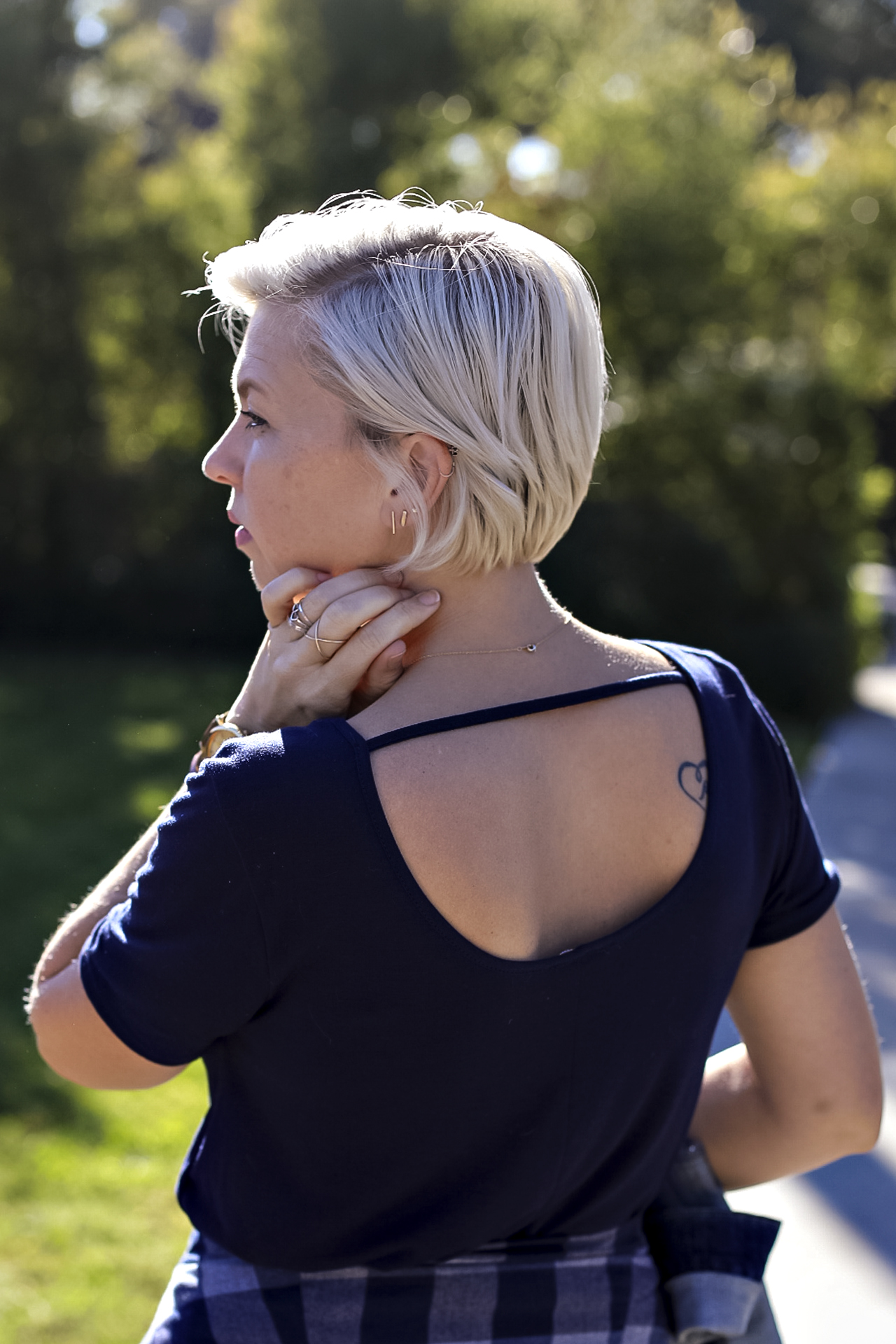 So this easy t-shirt dress.  Let's dish.  It's one of those that you can leave in the laundry pile for a week, throw it on, and it still works.  (So I've heard).  It also has so many easy styling options, I had a hard time narrowing it down to one.
The company is called The Mom Capsule and it was just launched this week by 2 moms who also happen to be pals of mine.  You can also find them on Instagram @themomcapsule.  When I first heard the name and the goals of the company, of course I was intrigued!  We all know that going shopping when you're a new mama isn't really all that fun.  Either babies are in tow, or you're too tired, or nothing fits the way it used to.  So with the mom capsule, they want to make it easy to have a complete seasonal capsule wardrobe in one easy click of a button.
SMART!  I hope you'll take a moment to check them out.