No better feeling than gettin yer hair did, right ladies?  I always feel like a celebrity for the first couple of hours after, especially because everywhere I go, people compliment the work that my stylist has done. She's amazing!  And here is a link to her info.
I had a couple requests for pictures of the cut this month, so here's the latest: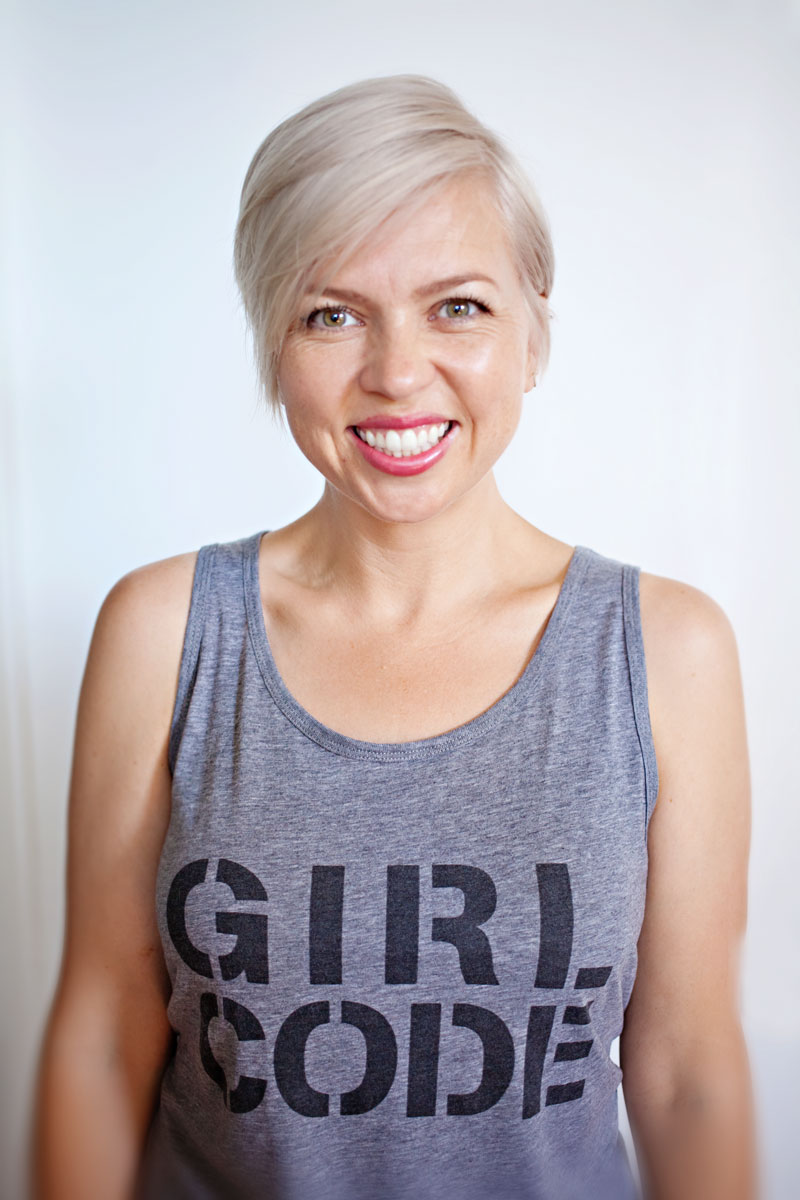 This awesome shirt is from HerStory Apparel.  It's a local company run by bad-ass women to encourage female empowerment!  Love.  They are getting new designs all the time, so like them, follow them, support them.
I will tell you a couple things about my hair, so that if you want a similar style, you will know what to expect.
My hair is really thin.  But I have lots of it.  So for one thing, it tangles really easily, which is just one of the many reasons I like it short.  But the fact that my hair is thin and big at the same time means my stylist has to do a lot of texturizing to keep it from looking poofy or round.
Don't be afraid to bring a photo for inspiration, but know that the cut will look different on you than ScarJo, so it's good to tweak it as you go to make sure it sits the way you want.
Right after coloring, my hair is a little purple/grayish.  This is a good thing in my book.  I'd rather have that purple tone for a couple days than have it go yellow too soon.  Toner lasts about 5-6 weeks if I remember right, so my hair is always more yellow when I head back to the salon for touch-ups.
My hair welcomes bleach.  It loves it.  So I have no problems getting the level of blonde that I want.  But it's not easy to achieve, especially in one try.  So don't be discouraged if your hair looks a little more yellow.  It might take a couple tries, or it might never reach a level of white blonde that you're hoping for. Consult your stylist and keep in mind your hair's natural undertones.
I use purple shampoo religiously.  I only wash my hair a couple times a week, but when I do, it's got to be the purple stuff.  And I usually let it sit in my hair for 3-5 minutes.
Using bleach every month can obviously do damage, so I try to keep hot styling to a minimum. I don't use a lot of product either.  Dry shampoo occasionally and a little hairspray when I need it.
The first time I went short, I didn't go short enough and I ended up feeling totally frumpy.  If you want to do the pixie – do the pixie!  It's better to go short and let your hair grow back in for that messy look.
Sideburns can go a long way to help frame your face.  Especially when you have round cheeks (like me!) the sideburns kind of point to your cheekbones and say "there you are!"
I hate when the back of my hair touches my collar, so no matter how long the front gets, I keep the back ultra short.  Neckline high and tight.  My stylist even shaves  off my natural hairline to keep it as short as I want.  Just personal preference on that one.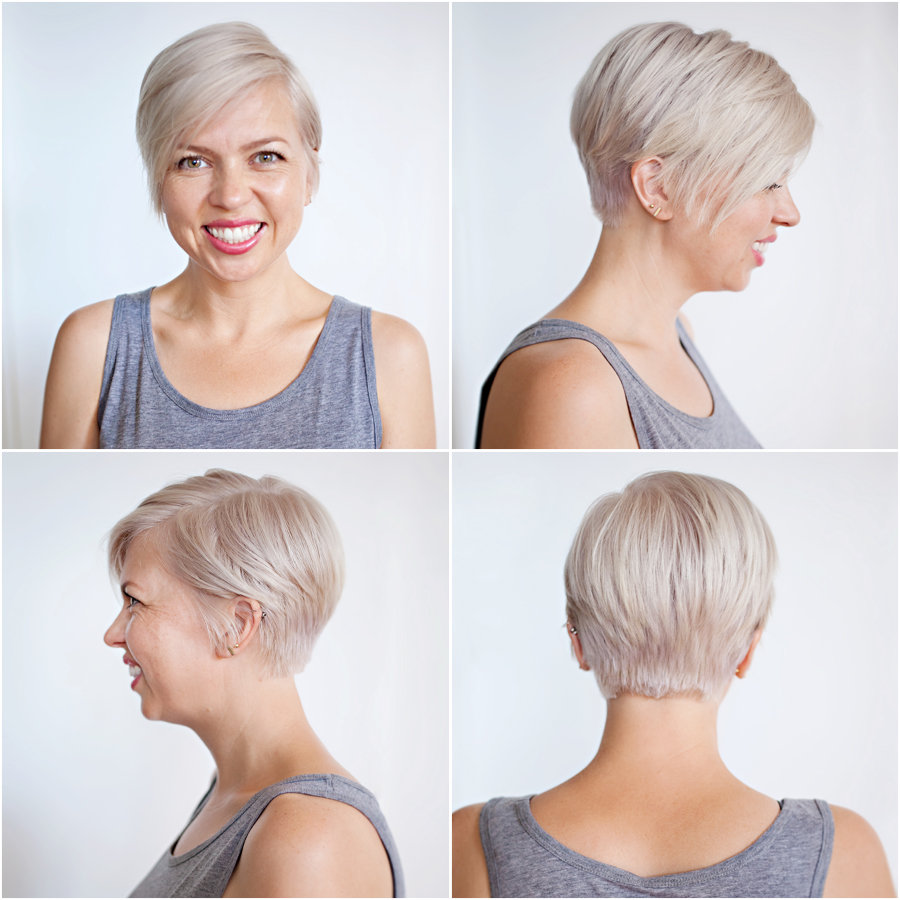 Hope that helps answer any questions!  If you have anymore, leave me a comment or email!