As this Fall is finally feeling like Fall (for the time being), the only thing I'm really interested in wearing is sweatshirts.  Comfy jeans and cozy sweatshirts.  Just saying it out loud makes me feel like getting a hot cocoa to go along with it.  I know it sounds like I've given up on fashion all together, but I think there are lots of ways to make them look cute.
This black one is an oversized Men's sweatshirt that is soft and wonderful.  But the neck was tight. So I pulled a move straight outta the 80's and cut it off.  I didn't want the neck hole too big, because it wasn't meant to be a sexy off-the-shoulder sweatshirt.  So I cut off just enough to show off my neckline. Looks better without sacrificing any comfort.  And this DIY cutoff sweatshirt literally takes 45 seconds.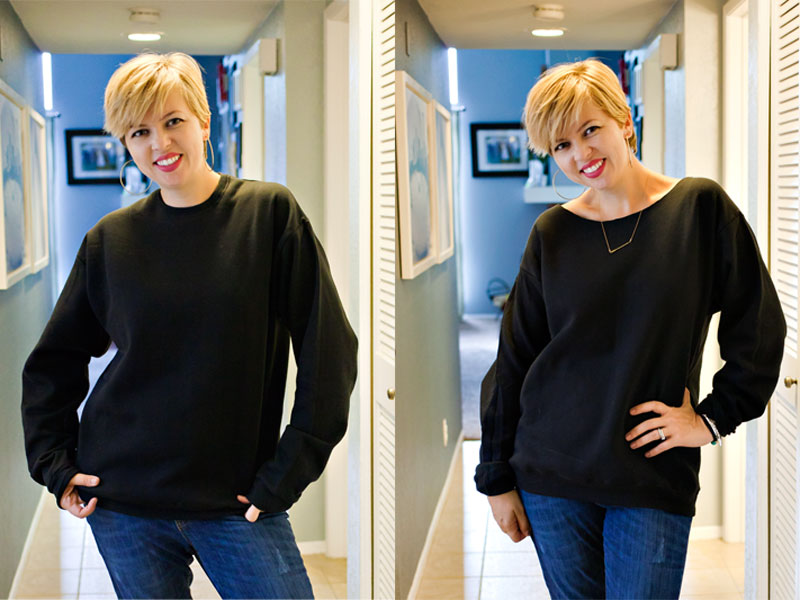 Then there's this nice silvery gray sweatshirt.  Grays are my favorite.  And I may or may not have a small collection of them.  So to mix it up, and show off some layering, I turned it into a cropped sweatshirt by just cutting off the bottom hem.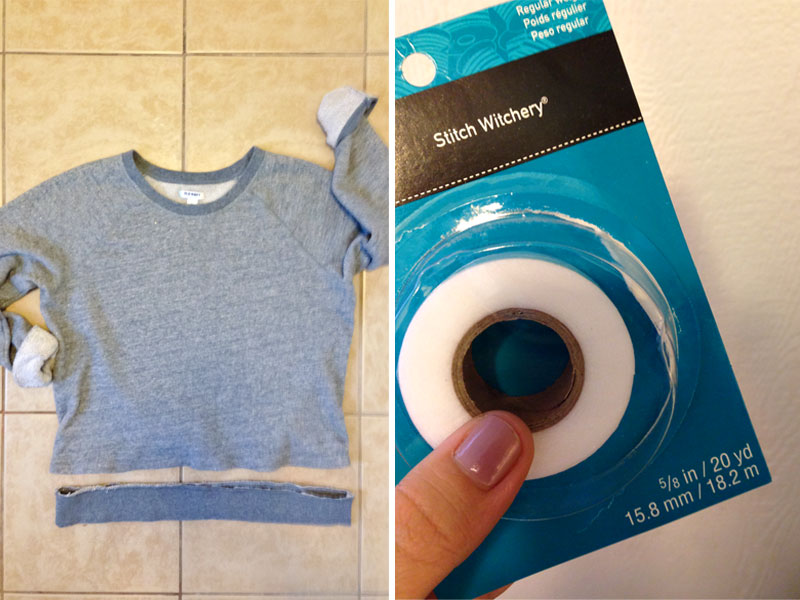 Now, this one proved a bit more tricky than a regular old sweatshirt because it was actually a knit.  When I cut it, it started to fray and unravel.  So I had to hem it.  And I hope all of you DIY beginners have discovered Stitch Witchery by now.  It's a no-sew tape that makes it easy for lame-o's like us to hem things.  All you need is an iron and a damp cloth.  Even I seem to be able to handle that.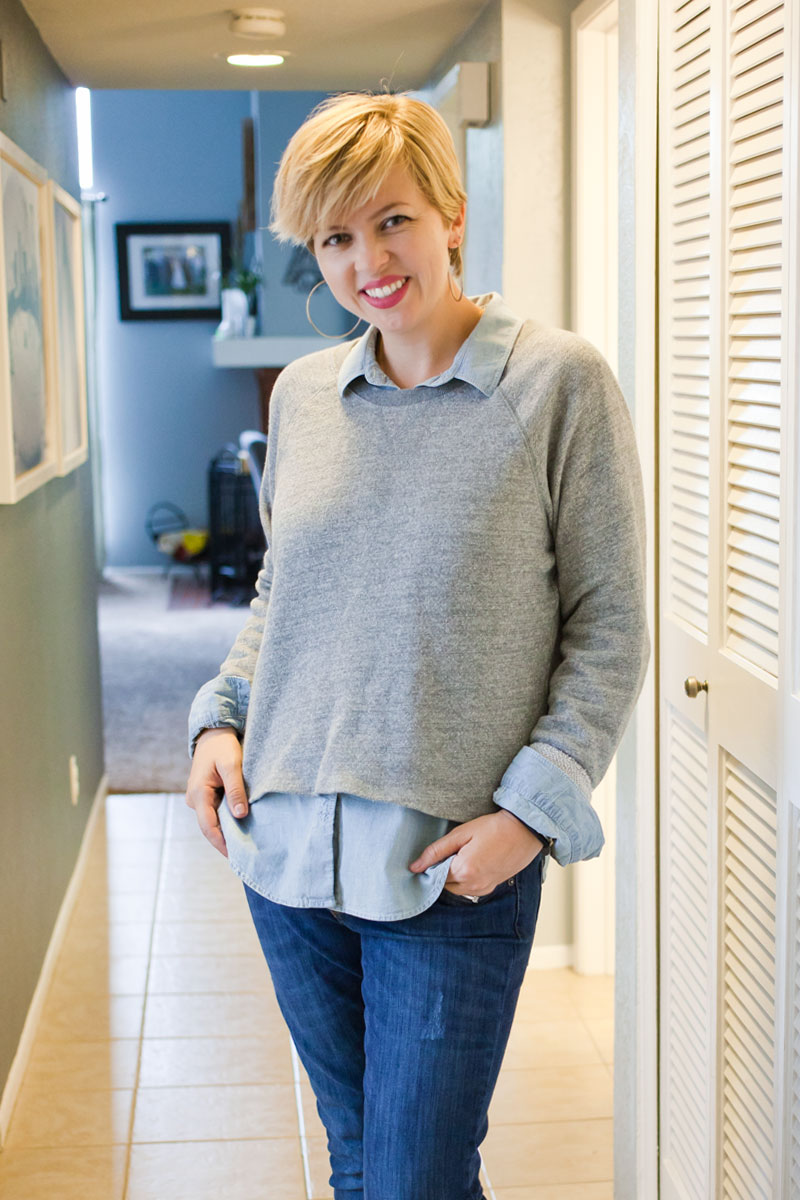 And there you have it.  An easy little DIY project to spice up your sweatshirt collection!  If you try it, please share!  My next sweatshirt might get the sleeves cut off… we'll see how that goes.