If you missed my last post about the Spring 10×10 Challenge, you can read my whole rant on the love/hate relationship I have with my wardrobe, and see what the challenge is all about right here.
Otherwise, the basic idea is that you take 10 items of clothing and make 10 outfits over 10 days.
The concept is easy enough, but it's not difficult to run into obstacles along the way.  Laundry is probably my biggest obstacle, which I why I give myself permission to take the weekend off and freshen things up.
It sort of feels like cheating, but why?  There's no rule that says you can't do laundry.  Or that you even have to wear the outfits over 10 consecutive days. To me, it's more about simplifying.  Taking the decision fatigue out of getting ready each day.  Forcing myself out of the same old outfits into something maybe slightly more creative.  It totally curbs my shopping appetite.  And most importantly, reminds me how much I can actually do with so few pieces of clothing.  There's no cheating.  It's all about the experience.
And it also makes me want to take a 10-day vacation — since I approach the challenge the same way I would a packing list.  I check the weather and see what activities I have planned.  I pick a couple key pieces that I know I want to bring along and fill in the rest from there.  Then I pack it all up into my cute imaginary suitcase.  Errr, I don't have an imaginary suitcase.  I swear.  But the process is the same.
Here's a reminder of the pieces I chose: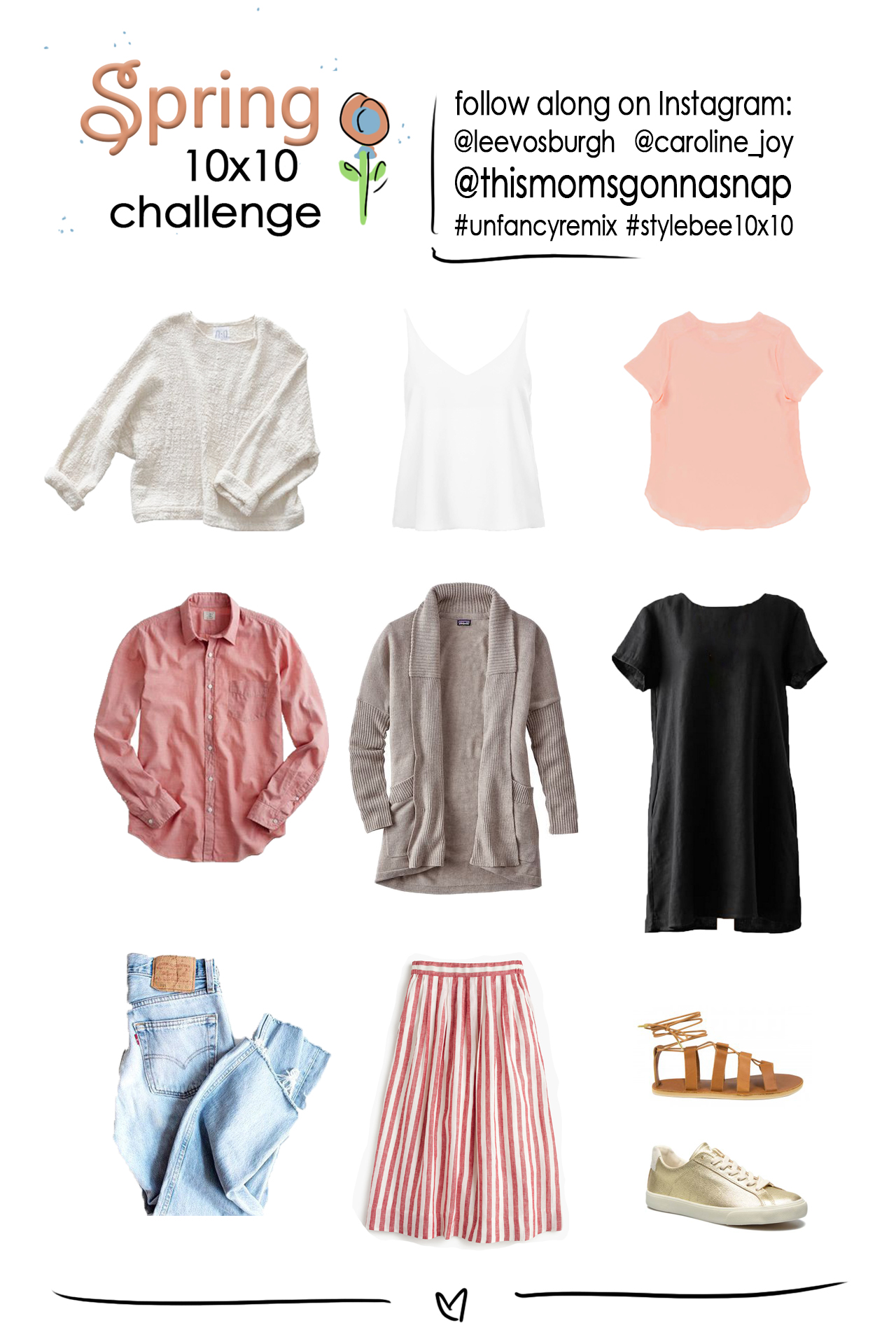 I realized about half way through, that with 3 or 4 of these mini capsules under my belt, this one was going to be my favorite.  I don't know if I'm actually getting any better at the whole thing, or if it's just because I tried to keep my outfits simple + realistic, and took a couple style risks that paid off.  For instance, I've never included a skirt or dress in the past, and this time I included a skirt and a dress.  The older I get, the more I love menswear inspired designs and loose cuts.  I despise tight or high-heeled in the daytime.  But the girliest item I included (my striped skirt) was surprisingly also the most versatile, so that taught me not to always shy away from a more feminine silhouette.
My least successful item was my vest.  It looked great on paper and I thought I'd wear it with a bunch of stuff, but I actually ended up swapping it for a cardigan in the same color.  Once I took the outfit ideas off paper and onto my body, it just was not giving off the vibe I was going after.  But now I am planning to try and style it a few different ways to see if I can still make it fit into my wardrobe.
And here's how I mix and matched these pieces to create outfits: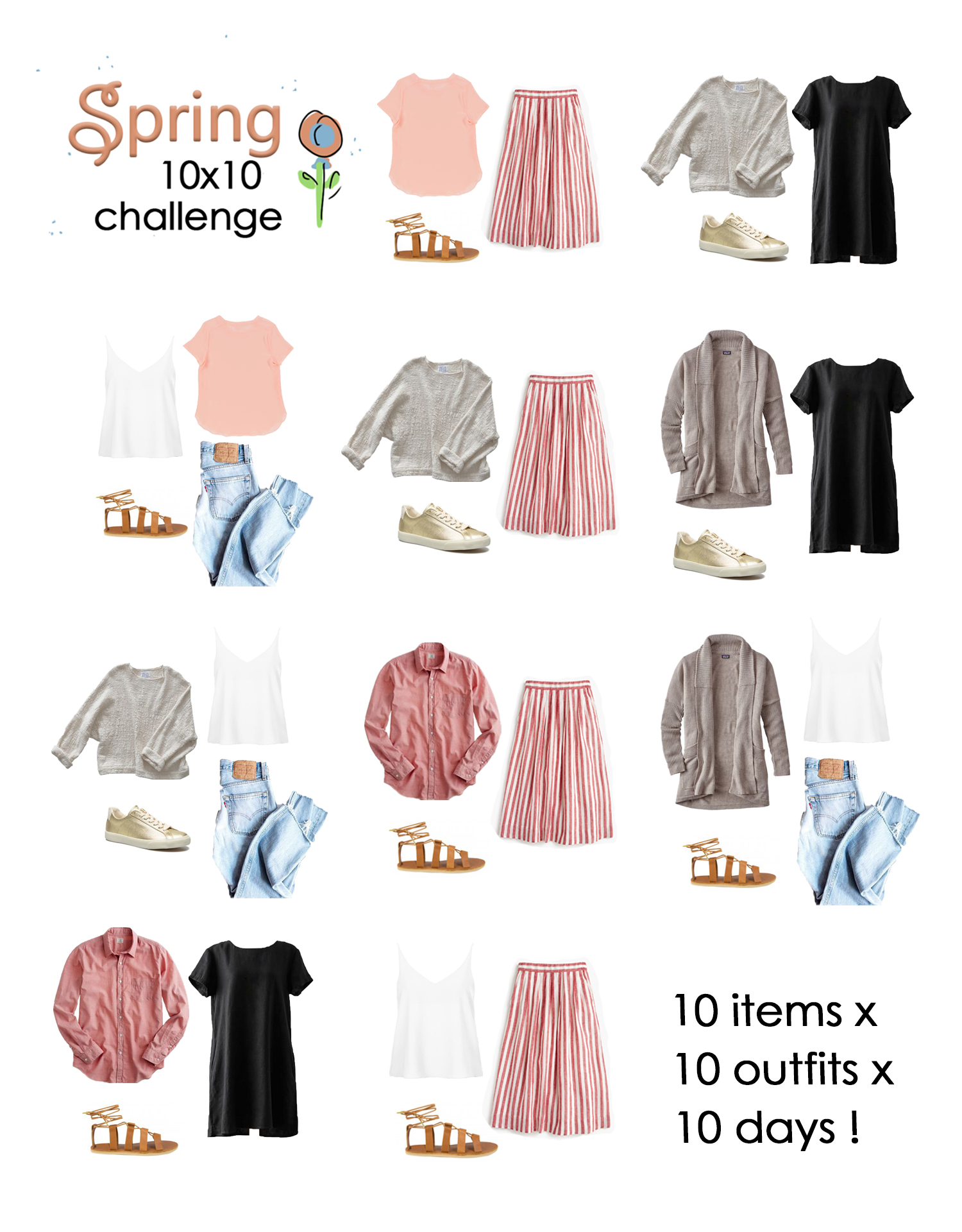 Thanks again to Caroline of Unfancy and Lee of StyleBee for hosting such a fun experience.
Did you participate in the challenge?  I tried to keep up with checking the hastags, but leave your Instagram handle or blog link below so we can all see how you did!
Loves,
jaana