Before I talk about clothes again, I have to give a big old shout out to my dear husband today.  For taking good care of me and the Stevie, as us two ding dongs ruined the holiday weekend by getting sick with a stomach bug.  I mean we really messed it up.  Paul and I had plans. Like grown-up-getaway-overnight-plans.  And instead of going out and enjoying said plans, things were canceled and Paul got stuck waiting on me and the kid while we whined and barfed and barfed some more.  Ugh.  Maybe you guys can give me some ideas on how to make it up to him.
Now down to the challenge — I can't believe a whole month came and went since I started this thing.  It was co-hosted by three of my favorite style influencers: Lee, Andrea, and Paige.  And I have to say, this one was a breeze for me.  I got really lucky with the weather and the only times I struggled was when it got extra hot for several days in a row and I didn't have many options other than shorts and a tee.  Not much creativity goes into those looks.  I even had a couple "cheats" where I had to bring in a clean pair of shorts that were not drenched with sweat.  Sorry, gross.  But it was like 160 degrees here, I swear all the thermometers were wrong.
I didn't have any big breakthroughs or amazing takeaways to share, other than the consistent reminder how easy it is to live with less options.  In fact, I think I could've done the challenge with even less than 30 pieces.  But I separated the 30 items from the rest of my closet, did laundry as usual, and didn't think too hard about what to wear.  It is so nice to simplify.  It also gave me time to ponder what items I might want to add to my capsule this year.  And while I certainly don't need much, I definitely see my style leaning in an even more relaxed direction for summer (if that's possible).  Lots of loose fits and un-fussy fabrics — some purchased and some made by me.  Basically if I can wear it without anyone noticing a food baby, it's win in my book.
On that note, here are just a few of my favorite looks from the challenge: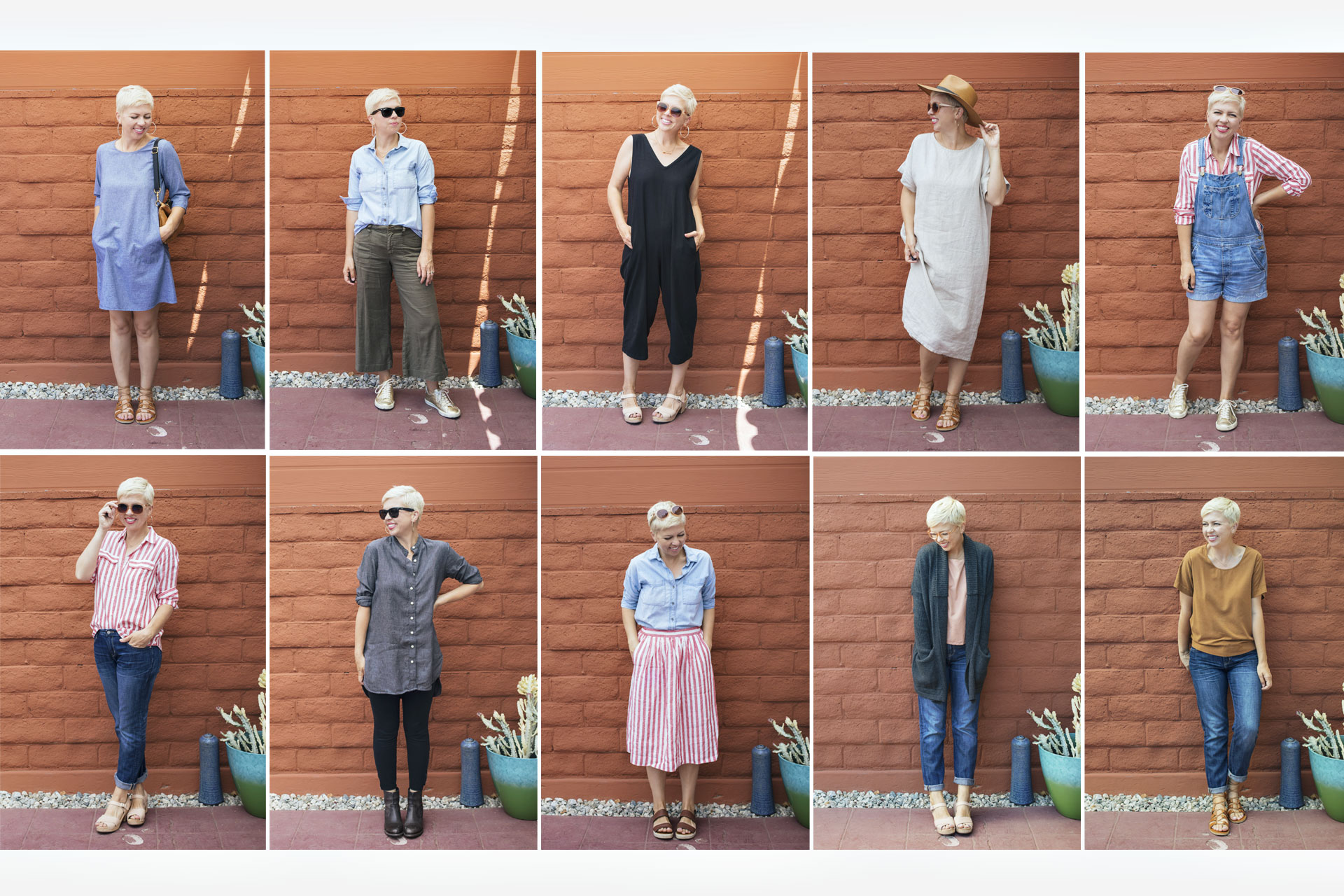 You can see a couple more looks on my Instagram, or follow along with the other participants by checking out #june30x30.
I also got wind that Caroline and Lee will be hosting a 10×10 Challenge again together for July too.  Who's in??
loves,
jaana