Have you ever shopped for a nail polish rack?  They are not that easy to find and they are pretty darn expensive.  I thought I would get one of those plastic ones – like they have at the salon?  But there are so many other things I'd rather do with $90, I couldn't bring myself to click "Buy".
Then I saw on Pinterest that someone had made a nail polish rack from a little spice rack.  Probably much more affordable, but not exactly my taste.  At least it sparked the idea of using a spice rack.  So after much shopping around, I decided I liked these ones from IKEA the best.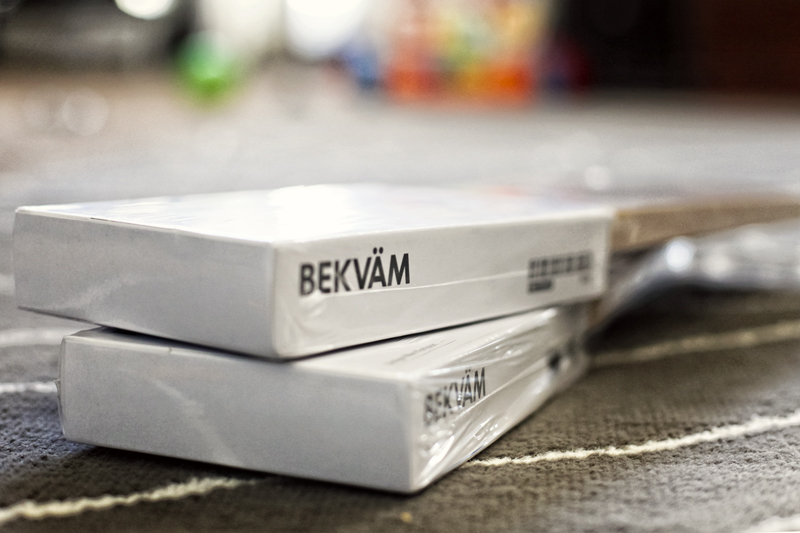 Mostly because I could paint it whatever color I wanted.  And they were $3.99.  I felt very accomplished putting them together in under 10 minutes.
Do those weird little screwdrivers give anyone else a hand/arm cramp?  Or make your wrist look like its detaching from your body!  Ew!  Seriously, why is mine doing that?
Anyway, I got them put together, spray painted them a happy shade of orange, and filled them with nail polish. Not too shabby for about $5/each!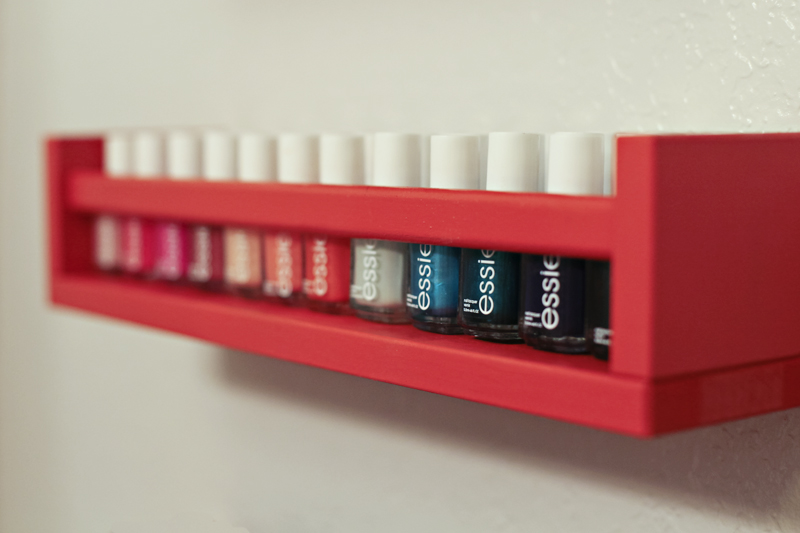 Bonus points if you can hang it straight on the first try.  Oops!  There are about 13 holes in our wall now.  Also, sometimes people need 3 (or 4) nail polish racks.  But we don't judge those people.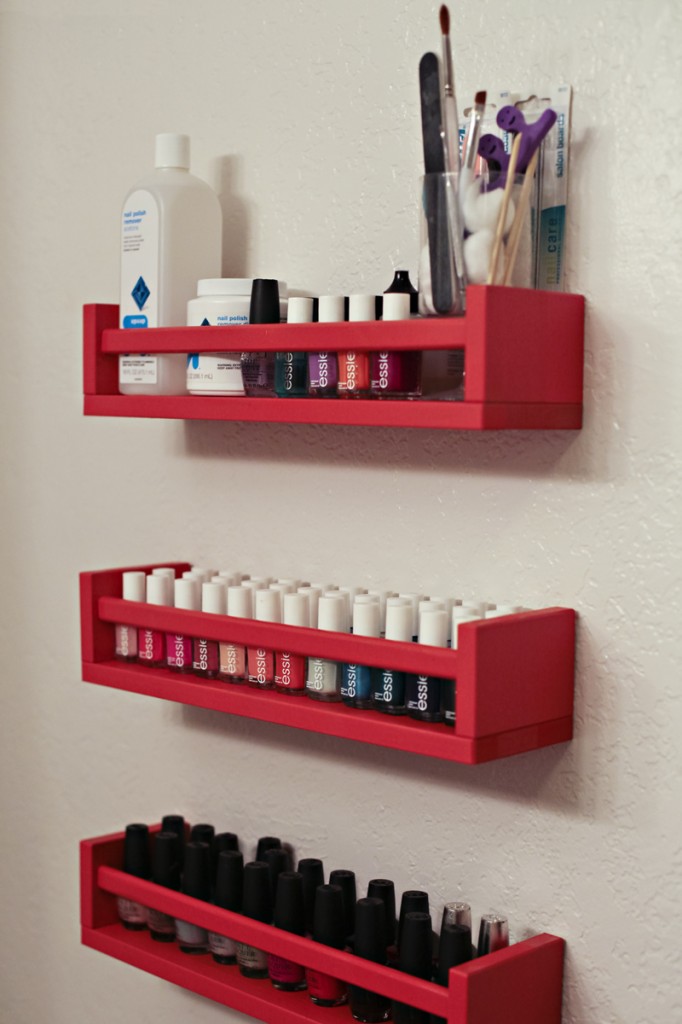 ALSO CHECK OUT: my patio makeover
ALSO CHECK OUT: how to embellish curtains
ALSO CHECK OUT: a simple mantle update