I can't believe the last time I did an update on my hair was over 2 years ago! And it feels all too dumb writing about this now with everything else going on, but it served as a distraction for me if nothing else. So my hair. It's changed many times over the last couple years, but only slightly each time. And this blonde cropped-top has become such a part of my identity. Honestly, since I cut it into a pixie, I hardly think about growing it out at all. It's just too easy and cutting it short keeps my hair healthy, even with heavy bleaching.
Over the summer, I went the shortest I've ever been — and it felt great (except when I'd break out on my forehead and had nothing to hide it!) But even still, this is always the time of year when I want to let it grow and get a shaggier look. Even so, I don't know if I can ever truly grow it out. Currently working on getting back to this look: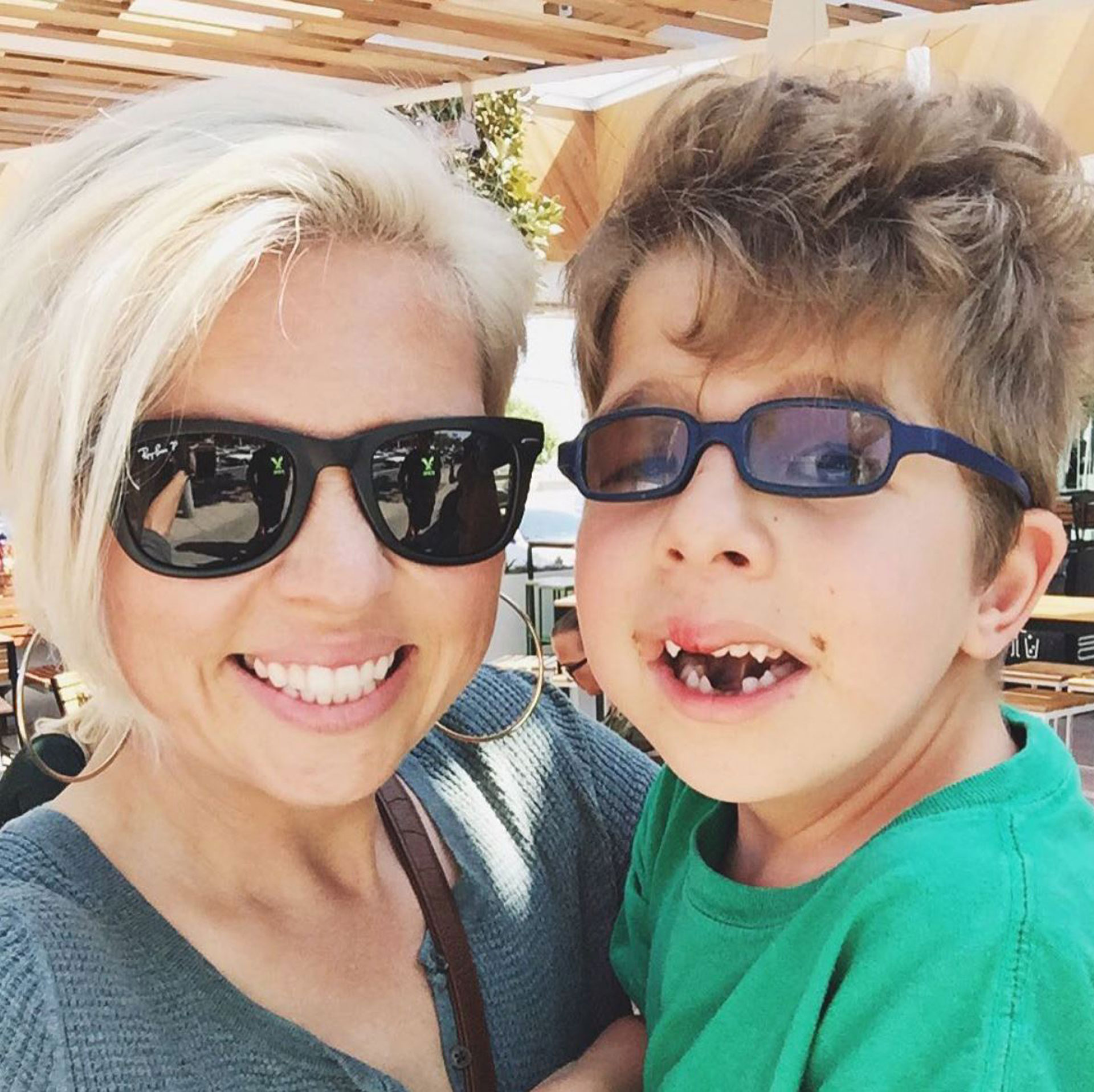 Until then, here is my current cut schedule and hair care routine.
SEEING MY STYLIST
Every 4-5 weeks, I have a hair appointment with my hair witch and best stylist ever Sommer. At every other appointment, I do a full cut and color (bleach my roots, tone everything, and cut the back/ends). The appointment in between that is just a tone and trim. My roots get pretty long after 8-10 weeks, but with short hair, I've been liking the look — gives it a little dimension.
And some major good news if you're in the LA area — Sommer is currently offering 20% off any service for new clients! Just tell her I sent you, or use the code JAANA'S HAIR when booking. You can follow her on Instagram @sommerhairla or find her contact info here. Do it guys! I've been going to her for about 10 years and have never once thought about going anywhere else. She's really, really phenomenal at what she does. (Plus she's really funny and a generally rad person.)
WASHING
At home, I've been modifying and adjusting my wash routine for years, and I think I've finally found the products that work best for me. I only wash my hair 1-2 x's a week and when I do, I use Hairstory New Wash. I've been loving this stuff, though it does take some getting used to. There's no detergent in it, so it doesn't get all sudsy like you'd expect a shampoo to. But I coat my hair, scrub it into my scalp, and let it sit for a minute before rinsing. It's a big change from my purple shampoo routine, but I still always use Amika Bust Your Brass Conditioner after shampooing to make sure my hair doesn't look too yellow.
TONING
Even though I get professionally toned every 4-5 weeks, I still like to do a little maintenance at home. So every 2 weeks, I'll apply that same purple conditioner to my dry hair before shampooing. I let it sit for about 10 minutes — usually while I do a face mask — and the conditioner acts as a hair mask/toner. Then I shampoo as usual. This conditioner kind of blew my mind the first time I used it! Not only leaves my hair feeling soft, but really tones to a cool ashy tone. Can't recommend it enough.
SMOOTHING
Because I have naturally… fluffy hair, not only does Sommer thin the heck out it during my cut, but I also use an additional leave-in conditioner after I wash. I apply a pea-size amount of Brazilian Blowout Acai Deep Conditioning Mask to the ends of my hair and either blow dry or air dry — it doesn't seem to make much difference at this length. But this stuff keeps everything smoooooth. It even hides damaged hair pretty well. I've had the same bottle for over a year and I've barely made a dent in it, so I'll be using it for good while longer.
STYLING
Since most days I don't have the monumental task of conditioning, shampooing, conditioning, and conditioning some more, I have a pretty quick routine for just getting my butt out the door. When I wake up, my hair is always sticking out in every possible direction. So I typically comb some water through it and once that dries, I'll rub some dry shampoo into my scalp.
If I have a little more time, or my hair is extra out of control and I want to smooth it out, I will skip the dry shampoo and use the Hairstory Hair Balm for a smooth look. I just apply a really small amount to the palm of my hand and work it through to the ends of my hair. Then I'll comb and let dry.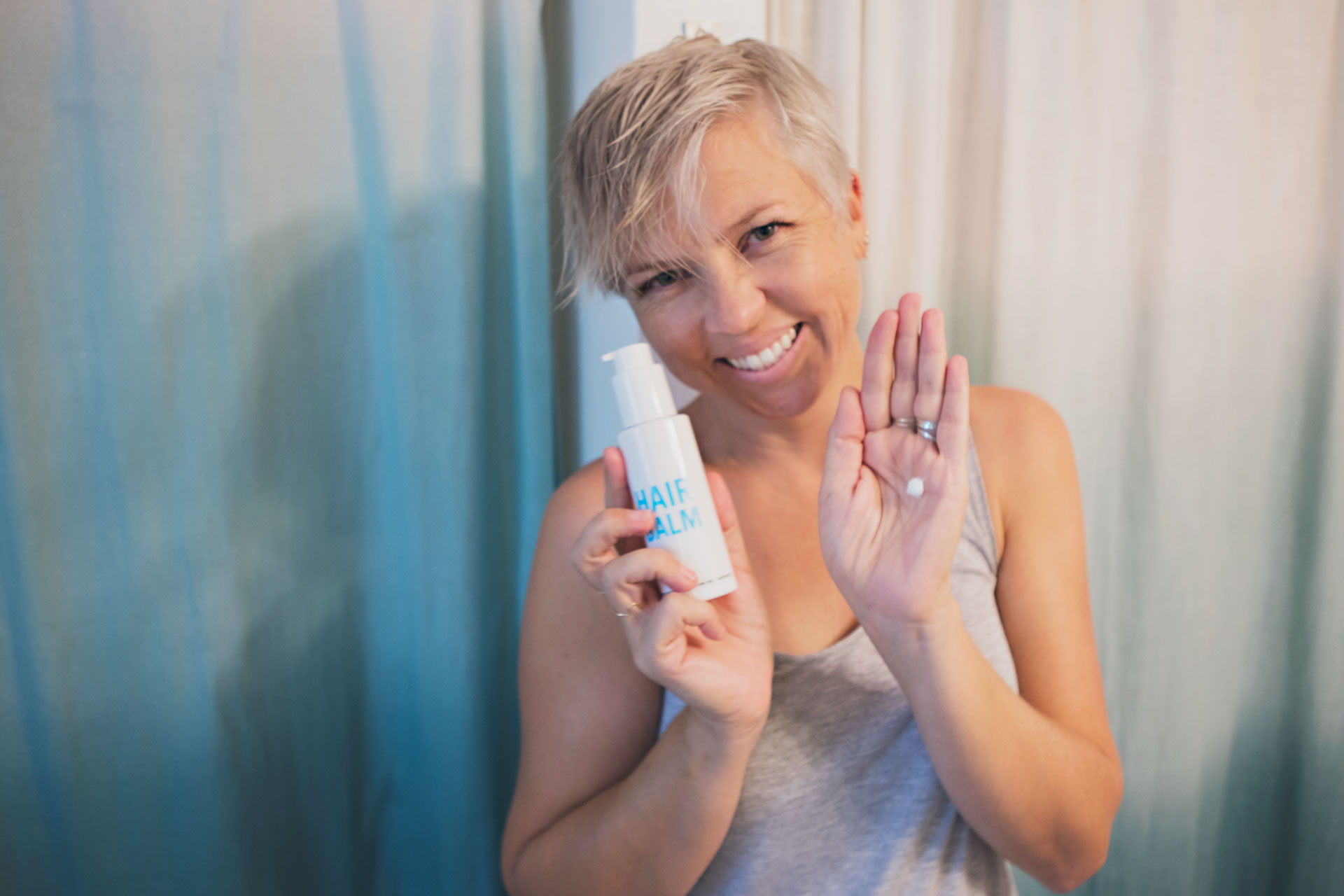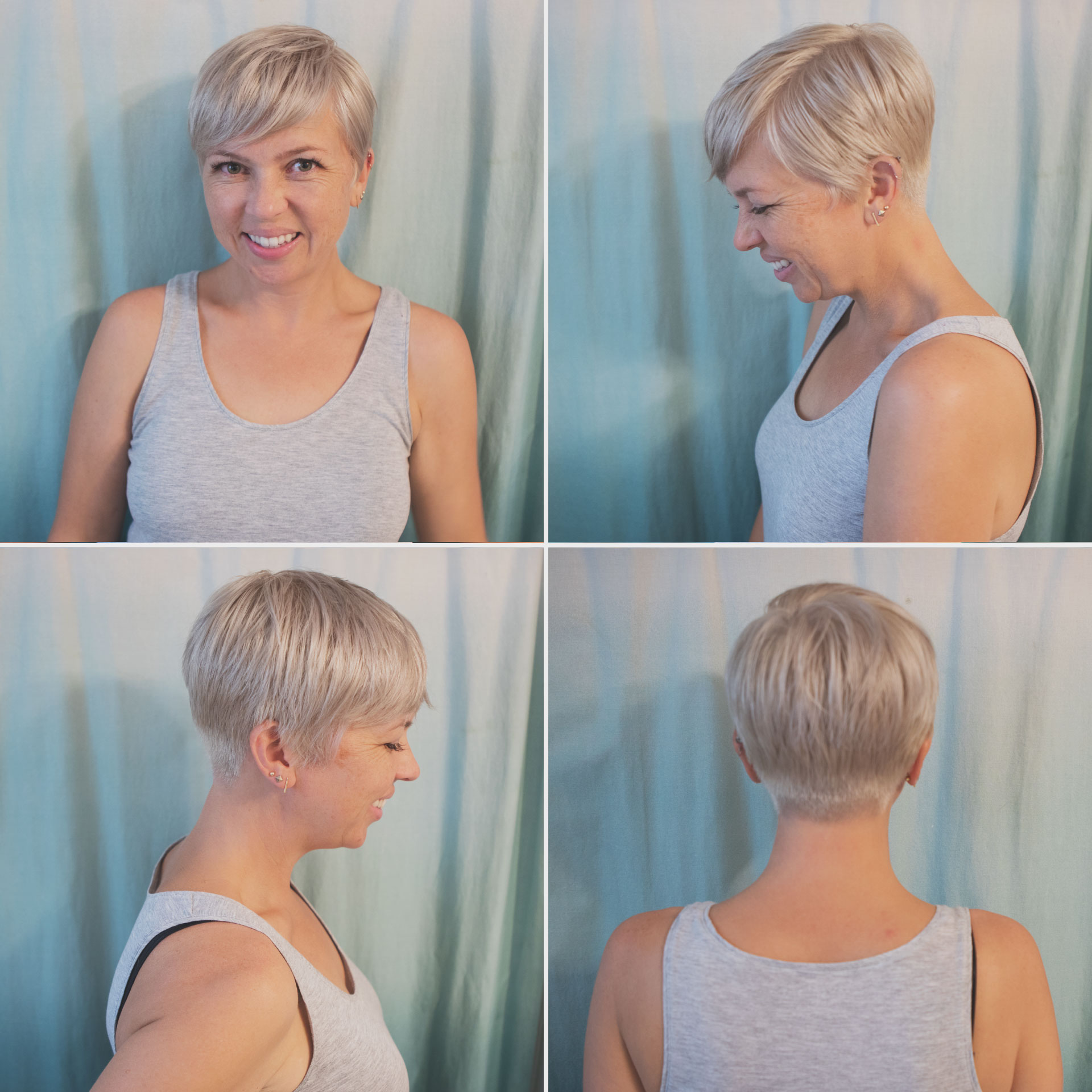 If I want more of a messy, wavy look (which I usually do), I'll spray some Hairstory Undressed throughout and scrunch/style it with my fingers until it looks acceptable. The spray helps it hold, but it still has some softness and movement. So when it's messy like this, I play with it constantly and it goes all kinds of fun ways.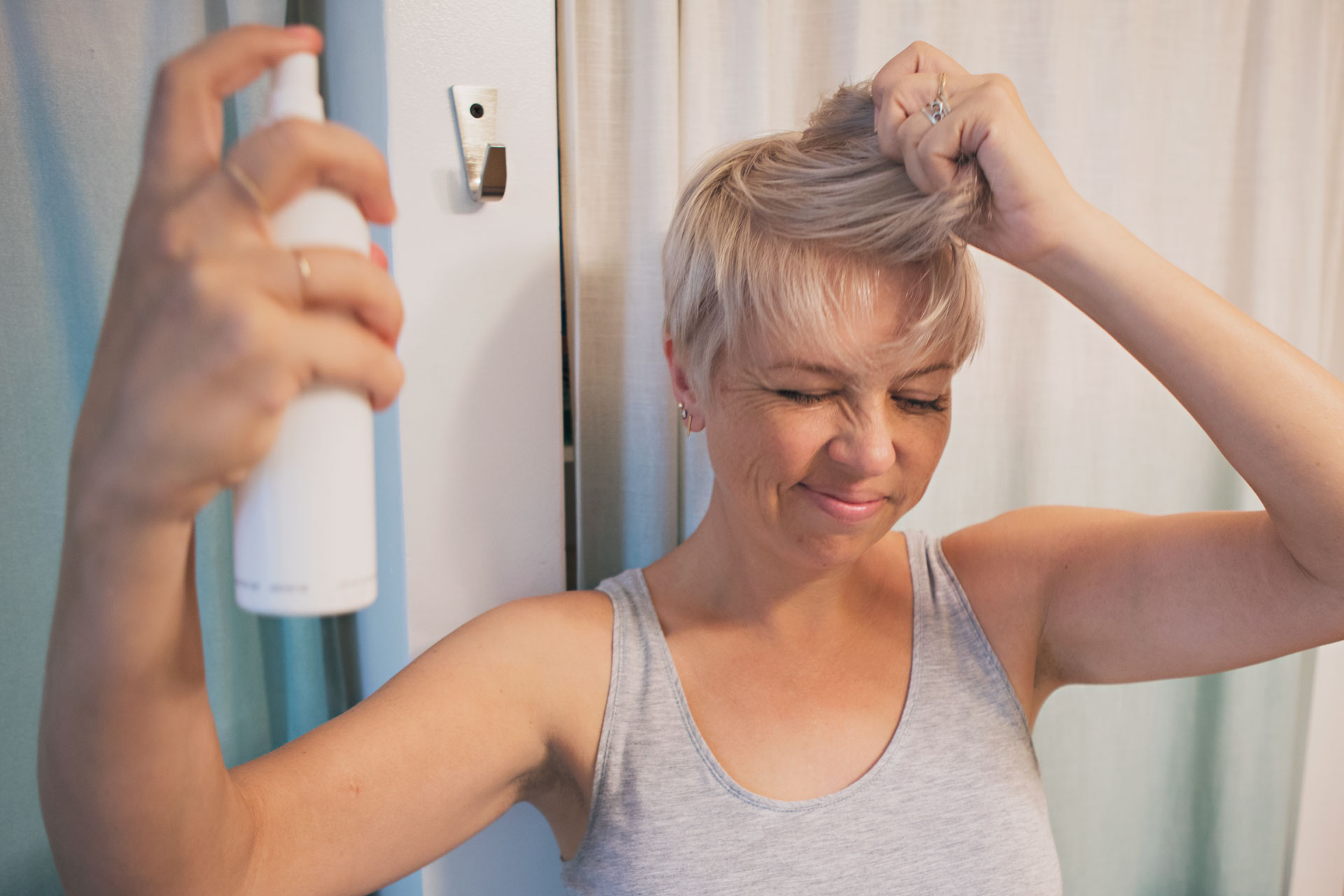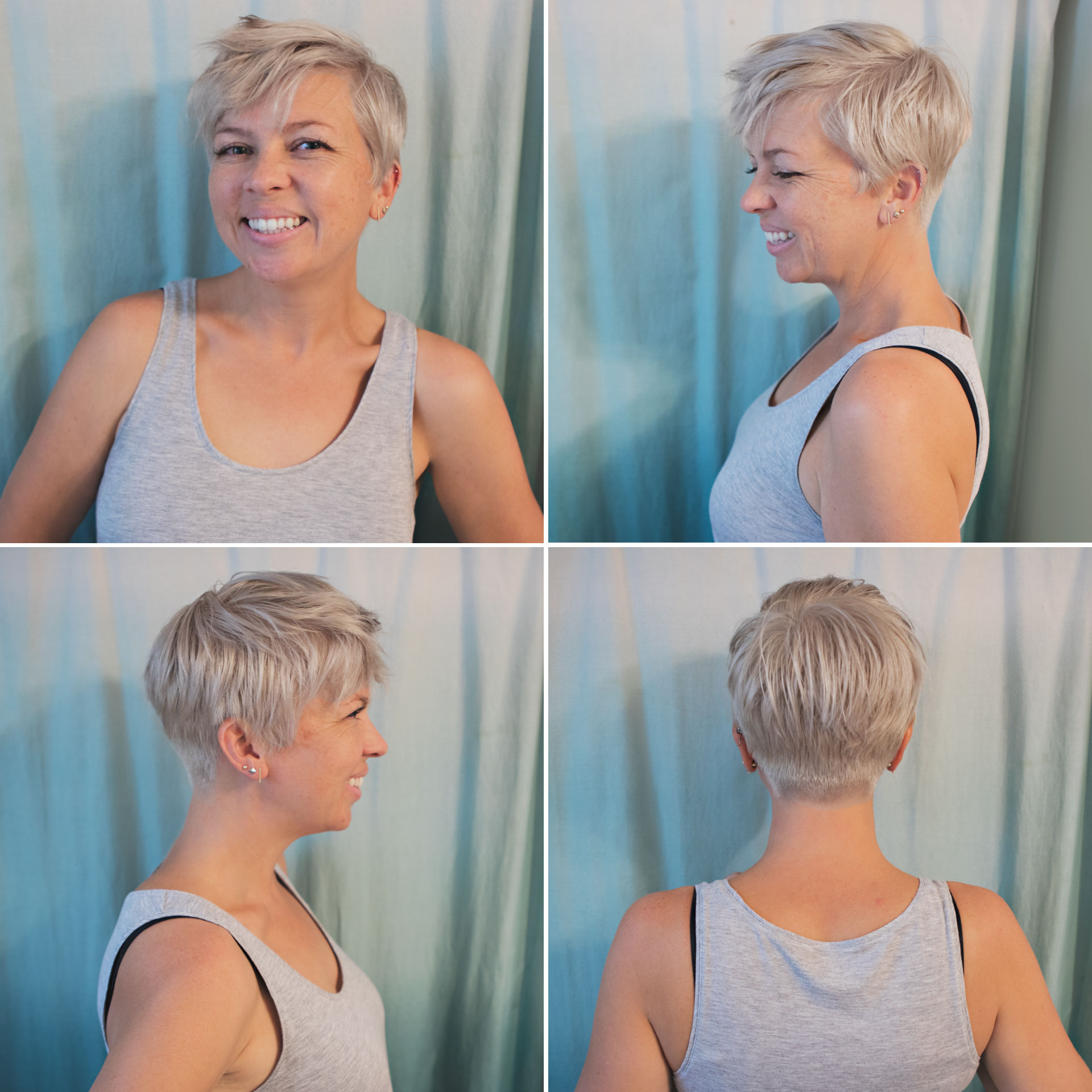 Now, I realize this is a lot of information and sounds like a lot of maintenance, which I guess it kind of is (welcome to the world of blonde!) But each of the daily hairstyles really only take 2-5 minutes. So in the long run, all the monthly upkeep is worth it. Just get me out of the house with no fuss and I'll be a happy lady.
And don't forget my dear Angelenos, you can contact Sommer for 20% off any service as a new client. YAS!
Any other blonde or short hair questions/tips I missed?
loves,
jaana